Faez's dreams for a better Barishal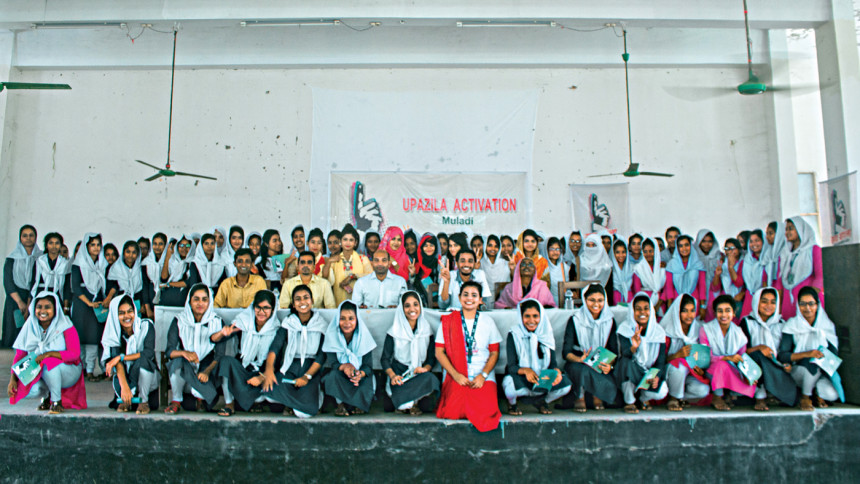 Barishal Youth Society (BYS) is one of the largest youth-led organisations in Bangladesh's northern and southern regions. Founded by Faez Belal in 2014, it strives to achieve the Sustainable Development Goals (SDGs) of quality education, gender equality, climate action, and peace and justice. With the primary goal of providing leadership and economic growth assistance to women, the platform is supported by 18,000 members and 1,200 volunteers.
"We strictly ensure equitable and adequate involvement of both men and women in entrepreneurial and social cohesion leadership. In an attempt to achieve these goals, we have launched several social ventures," explained Faez.
After completing his graduation from the University of Liberal Arts Bangladesh (ULAB), he is presently working as an executive director at BYS. It was for his efforts in the humanitarian field, that he received the prestigious Diana Award, earlier this year.
BYS's projects include Barishal Nook, Bangladesh's first self-designed learning centre for marginalised communities. This joint project by IFNB and Project DEFY—in partnership with Knodel foundation, BASTOB, and YOU Stiftung-Bildung für Kinder in Not—is supported by GREEN ink., Bosch Bangladesh, ULAB, and Tech Academy. Its intervention, in the context of the SDG model, uses a decentralised and context-relevant educational paradigm.
The organisation also launched the Avoy app, in collaboration with Plan International Bangladesh, to ensure the safety of women in public spaces. They have also been playing an active role as a partner organiser of the Digital Khichuri Challenge—UNDP's effort to bring peace and tolerance to the digital sphere.
BYS designed and implemented the first ever Girl's Summit, in partnership with Plan International Bangladesh. Mentoring around 30 youth-led organisations, as part of their social intervention and strategy to connect grassroots communities. Over three days, women-led organisations had the chance to express their requirements for skill building and growth on a variety of topics such as women empowerment, attaining excellence in leadership, and entrepreneurship. They also received two months of intensive mentorship sessions to help them increase their capacity.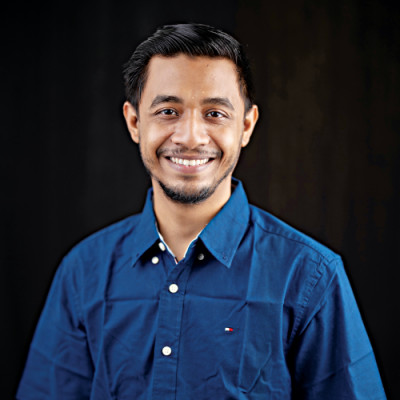 Additionally, BYS has also been running a campaign to ensure safer bathing spaces for everyone, that also focuses on mitigating gender-based violence, with Plan International Bangladesh and Population Services and Training Center (PSTC).
The youth organisation has been conducting workshops, under the Movers Program, with indigenous and coastal youth from across the country. The workshops' goal is to develop the soft skills of 3,000 youth, in regards to climate action, gender equality, leadership in action and orientation to entrepreneurship.
Their social startup, Pannyobari, targets climate action, gender equality, decent work, and economic growth. "Most of these products are created through recycling domestic and other industrial materials. By creating climate-friendly products, youth from the coastal area will start generating income through the green energy movement," shared Faez.
 "Shomporke Valo Thakuk Desh", another one of their projects, focuses on emergency humanitarian crisis response. This project assists families affected by emergency crises through basic necessities such as food, education, hygiene items, and facilities. To assist families, BYS has also provided educational workshops and skill development courses.
BYS also organises the Youth Fest, their largest annual event, which contributes to the growth and development of participants. This event creates a platform that connects youth and government, making it easier for them to interact and solve problems.
Till now, the organisation has directly impacted 1 million beneficiaries. By 2030, they plan to empower 2 million women across the country.  "I want to make BYS the largest youth organisation in Bangladesh and with our motto of decentralisation, we want to reach every grassroots marginalised community and want to be part of their sustainable development," Faez concluded.