Empowering women through financial literacy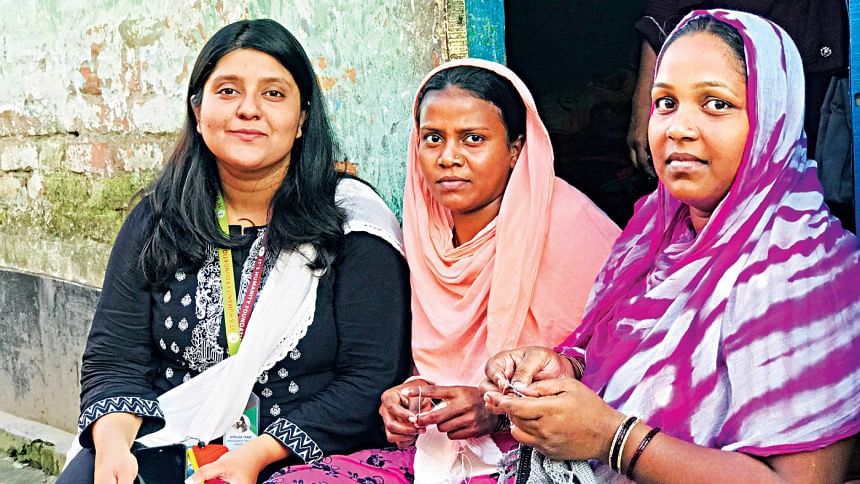 Afruza Tanzi is one of the 19 Bangladeshi recipients of the 2021 Diana Award. She was born and brought up in Sylhet, where she attended Bluebird School and College. Tanzi came to Dhaka in 2017 to complete her Bachelor's in Biotechnology at BRAC University, where she is now a final year student.
She joined It's Humanity Foundation (IHF), an organisation which provides free, quality education to children of rural areas, in 2018.
Tanzi was first assigned to conduct a survey in areas where IHF had their school programmes running.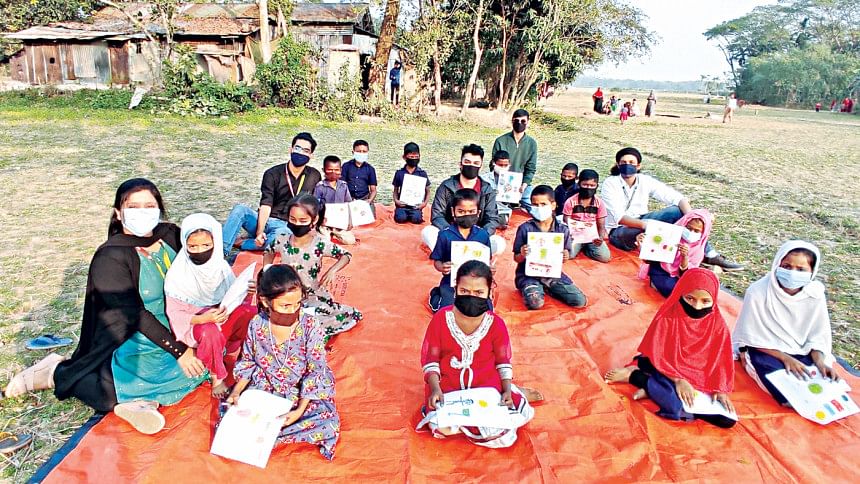 "While speaking to the families in the rural areas to discern the reasons behind the rising school dropout rate, I found out that children laboured in roadside restaurants, grocery stores or helped their fathers in the local bazaar instead of attending school, to earn some extra money," she says. "It didn't matter if they had access to free education. I also realised that their mothers were not contributing to the family financially."
Tanzi was incensed at this situation but inspired to bring a change in the mindset of rural people. After completing her research, she returned to the IHF's headquarters and asked its founder if she could start a project to provide financial literacy to women in rural areas.
IHF had already instituted a livelihood programme, named "Protibha" in 2014, under which, it sourced out potential women and launched them into the local market. Tanzi restructured Protibha in 2018 by adding two other sections to the already existing 'knowledge development' section: skill development' and financial development.
The main intention of Protibha is to provide rural women with financial literacy and opportunities to earn so that their children do not have to discontinue their education.
Protibha boasts the graduation of 122 artisans from different training centers as its biggest accomplishment yet. 90 percent of them are now either household entrepreneurs or job holders in their respective fields.
"With Protibha's training, many artisans have become financially independent and can afford nutritious food and healthcare for their families and themselves," says Tanzi.
Protibha's future plans entail designing a strong curriculum based on their experience in working with rural women and providing a structured literacy about finance. It intends to discover every tradition that Bangladeshi women are skilled in and provide them with a platform to showcase and sell their products. It now looks forward to the day when every community in Bangladesh believes in women as equal breadwinners for their families.
The author is a freelance journalist. Email: [email protected]