MUSINGS
Celebrating Eid after two muted years
Last Tuesday, the nation celebrated Eid-ul-Fitr with much-needed pomp. After two years of pandemic restrictions, this year's celebrations were filled with joy and gratitude. Right from the chaos of last moment shopping to exchanging virtual Eid cards, I had a great experience.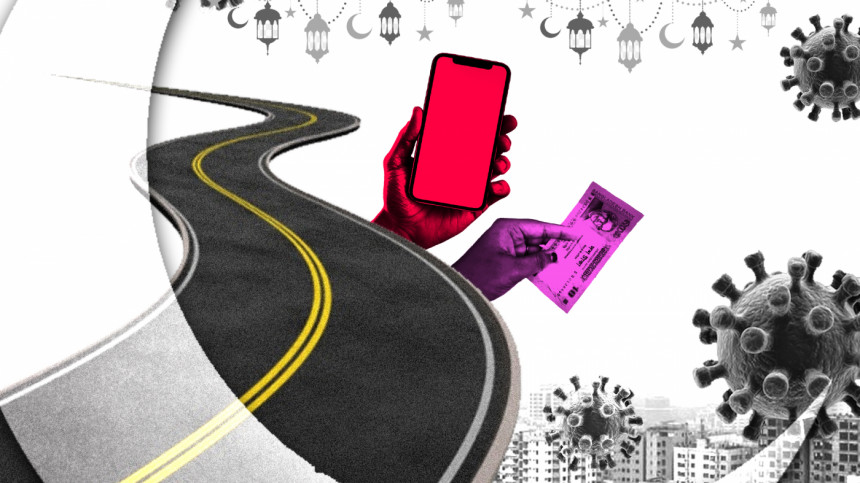 Growing up outside Bangladesh, I never had fond memories of the festivities. Usually, it would be just another day-off. We would go out somewhere, perhaps visit a new place or watch a movie. After coming back to Dhaka, I had to sit for my A-Levels during Ramadan 2019. The next year, we were hit by the pandemic. It is in 2022 that I finally got to celebrate Eid with my loved ones, in full spirit.  
I loved hearing stories about my parents' childhoods and what Eid meant to them back then. I am truly glad that I could experience something similar this year. We had our own version of Eid card exchange through a bKash salami game. To be honest, it was not the amount that mattered, but the simple thought of remembering someone and writing a sweet message. Be it my friends, or seniors, we exchanged salami like small kids and each notification brought a new moment of joy.
A lot of things also felt different during Eid this year. Dhaka city took a deserted look as people left the capital to celebrate the festival with their families at their hometowns. Moving in Dhaka had never been this easy and I thoroughly enjoyed the quiet roads. However, I did find a crowd of people buzzing around restaurants and popular sites like the Sangsad Bhaban and Dhanmondi Lake, where we went to see the seasonal blossoms.
This Ramadan, I managed to pull off #dailytinyduas where I shared a short prayer for each day. We had iftar gatherings and participated in the annual writing challenge, Sehri Tales, where I also received a small present.
We went shopping and were overwhelmed by the last moment rush of purchases being made. As the month came to an end, we celebrated Chaad Raat by applying henna and preparing for the big day ahead. Finally, on Eid, we went to visit our friends and neighbours and had guests come over. The entire day went by, as we hugged each other, exchanged greeting, devoured the signature dessert – shemai, and observed the end of another eventful Ramadan.