Meaningful Youth Participation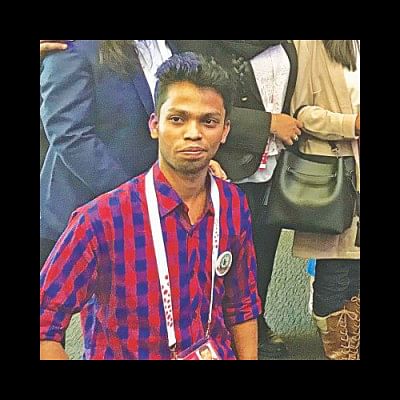 Sohanur Rahman, an Active Citizens, attended the Commonwealth Youth Forum (CYF) part of Heads of Government Meeting (CHOGM) 2018 in London from Bangladesh. He is a former Law, Judiciary and Legislative minister of Bangladesh's first ever Child Parliament, which was organised by the National Parliament Secretariat and supported by British Council Bangladesh. Sohanur Rahman is also one of the youth climate activists in the country. In CYF, he urged to ensure meaningful youth participation from local communities to the global level and mainstreaming the young people throughout government systems.
Commonwealth Youth Forum 2018 is a platform to strengthen one's reputation as a young leader. The opportunity allows to showcase collective visions to others in the global arena. Sohanur Rahman participated along with a set of energetic young leaders from 53 Member States who gathered in London under a theme of 'Powering Our Common Future'. The forum is supportive to building cross-culture connections and networks, to mobilising young people to conduct youth-led initiatives and influence decision making, ensuring that their voice is heard in the future. It's a free space where young people from different countries, cultures and religions come together to reaffirm common values and shared views.