Why I Am Excited about the City Mayoral Elections And ultimately, does my vote matter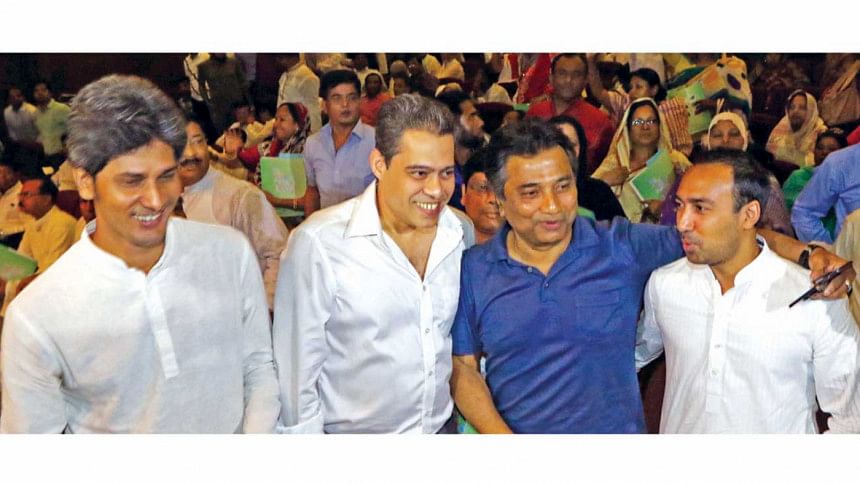 I'm a lousy utopist. I daydream about waiting behind a line of people to enter polling centres – homemakers, teachers, middle-aged medical officers, rickshawpullers, third year university students, artists, activists – and a social entrepreneur. Are we finally voting for a city mayor we believe in? 
For too long, dynastic politics and corrupt public servants have crippled Bangladesh. Our patriotism is on par with how desperately we honk in traffic. In spite of our rapid growth potential, we are disgruntled and disoriented. We blame and defend our country with equal enthusiasm. Our bipolarism is most often reflected through our unanimous love for cricket. 
Unsurprisingly, a collective indifference towards mainstream politics is prevalent in our young generation. Although we are genetically engineered to discuss politics at any adda, we can never imagine getting into politics ourselves. For the first time since, our mindset is about to change. 
On April 28 this year, the city corporation mayoral elections will be contested by – amongst others –leftist leader Zonayed Saki, rags-to-riches businessman Annisul Huq, ex-mayor's son Sayeed Khokan, BNP-endorsed Tabith Awal and Bikalpadhara leader Mahi B. Chowdhury. What's different about them is that they're freshly baked and erupting with idealism. They have provoked a passionate conversation on the kind of society and politics we wish to see. They represent the same group of disgruntled, hardworking citizens like you and me – and they are pledging for a game-changing campaign. 
In the past week, I have received multiple requests to "like" a Facebook page for each of the aforementioned candidates, all recommendations coming from people aged below 28. Annisul Huq's "AMRA DHAKA" gathered an enormous support by opening up to questions on social media and a designated hotline with responses delivered in less than 48 hours. AMRA DHAKA organised online competitions and regular meets with the youth to share problems and solutions. Tabith Awal kick started his campaign with 'Adarsha Dhaka Andolon'. Zonayed Saki inspired a loyal following of young academicians, activists and civil society representatives who're #ShakingItSaki into a brave new world. 
The big question is, are talkers willing to become active voters? 
In the recent Delhi elections, a small but powerful glimpse of people-power was demonstrated by Aam Aadmi Party's landslide victory. AAP's manifesto was committed to zero corruption and unashamed pursuit of serving two-third of Delhi's faceless population that made majority voters – 2.25 lakh of which were aged between 18 and 20 (source: The Times of India) – not just select between one candidate over another, rather one form of politics over another. While I am drawing no fleeting comparisons between our candidates and Kejriwal, it can be safely assumed how in both cases, the promise lies in the candidate's inexperience. The propelling factor is not a past record, rather the lack there of that creates a window of opportunities for the citizens. 
However, the mayoral candidates are far behind on a definitive plan of action that can systematically drive young people to the polling centres. Against the backdrop of an ideal city, specific goals such as free Wifi in public spaces, playgrounds in areas with a high number of schools or women-friendly and punctual public transportation between university hotspots and residential areas can leverage people power to more constructive debates, votes and support.  While Dhaka North is already leading in this race, Dhaka South is falling behind with typical, age-old campaigns and losing support of the youth. It may be fair to believe that "real voters" comprise only of highly partisan and loyal followers, although statistics show otherwise. The most recent halnagad from the Election Commission identified over four million voters from Dhaka North and South combined; an unofficial estimation of one million (13 lakhs) voters are aged below 35 (25 percent).
This City Corporation Elections poses a unique opportunity for politicians and youth to change the kind of politics we wish to continue in Bangladesh. Instead of reeling back to goons and corruption, let's take back what's rightfully ours. We hold an enormous stake in the equation. And that's exactly what excites me – the sheer knowledge of the power we hold and what we can deliver with it.