12 hours in Istanbul
Turning transit into tour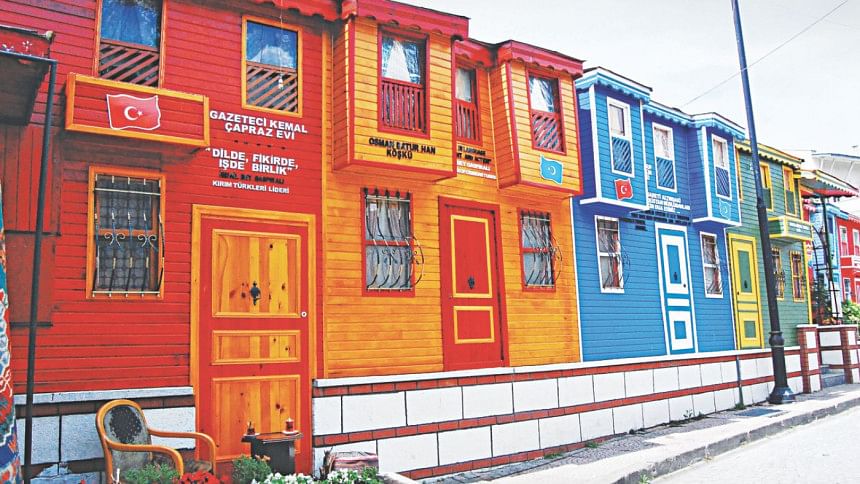 Istanbul is easily one of my favourite cities—it's one I have no qualms about visiting time and again, visa permitting. So when I found out that Turkish Airlines provides free Istanbul city tours, with food and transportation for all Turkish airlines passengers transiting through Istanbul for six hours or over, I was thrilled! I had just left Abuja, somewhat teary-eyed to be leaving Nigeria, for it had become home and I was going to miss my friends dearly. But at least I knew I would be visiting Istanbul on the way to my other home, so I was excited.
Here's how it works for Bangladeshi passport holders—you cannot enter Turkey unless you either have a valid Turkish visa; alternatively, you can purchase e-Visas online if you have a valid Schengen, Ireland, UK, Canada or US visa. Having acquired a multiple entry Schengen visa in Abuja, I applied for the e-Visa online prior to my departure and carried a printed copy of it to the immigration counter with my valid passport. The immigration process was extremely smooth and took a total of seven minutes.
When you head out after baggage control and customs, you will find the Turkish Airlines counter located on the right-hand side of the terminal, sandwiched between Cafe Nero and Starbucks. A word of caution: Since they do not allow prior booking of the tours, they may be fully booked by the time you get there. I wanted to take the 9 am tour but when I got to the counter at 8:45 am, the tour was already fully booked, so I had to take the next one.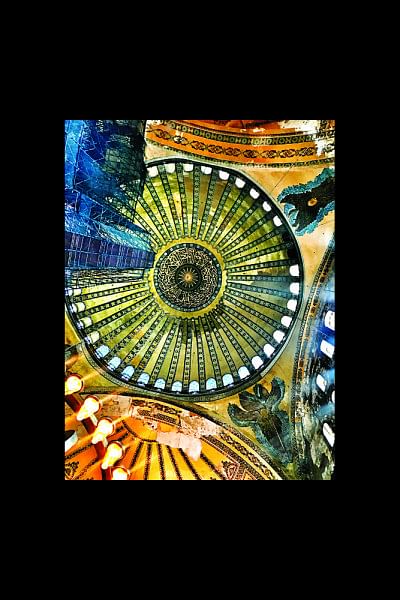 The tour itself was absolutely wonderful and I really must hand it to Turkish Airlines for this lovely experience. I attended the afternoon tour which started sharp at noon. They guided us to a bus which took us to a lovely part of Sultanahmet, which is where the Turkish Airlines office is located and where we stored our luggage while we took the tour of the city. They served us a delightful three-course lunch with vegetarian, chicken, and beef options in a restaurant called Tamara, before taking us on a tour of the Hippodrome of Constantinople, also known as Sultanahmet Square. Here the tour guide explained in detail the historical significance of the entire square, describing the architectural gems from different periods of history that had been added over time to the square.
Initially, the Hippodrome was actually built as an area where chariot races took place, and was the social centre of Constantinople, capital of the Byzantine Empire. This square and the surrounding areas are rich in history, hosting the Blue Mosque, Hagia Sofia and the Topkapi Palace among others.
Our visit to the Blue Mosque was brief, as it was closed for renovation. The mosque itself is not blue on the outside, though as the name suggests as such, rather it is a majestic blue on the inside.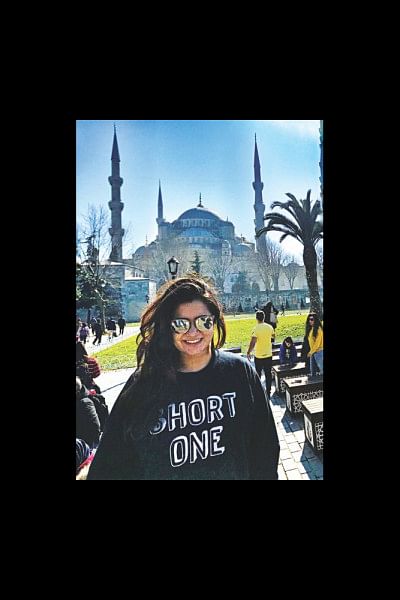 We proceeded to the Hagia Sofia and learnt that it is a historically religious spot. Before being converted to a museum in the 1900s, this spot hosted three churches and one mosque which were built, rebuilt, decayed, and converted over time. The remains of some of the old churches can be seen next to the museum now. Inside the Hagia Sofia, you will see some incredible works of art which are a mixture of Islamic and Christian influence. There were paintings that are so intricate that one might think God herself has painted them and they are overlapped with other paintings from other eras. When Hagia Sofia was converted from a church to a mosque, some of the paintings of Jesus and Mary were painted over and bigger Arabic scripts adorned the walls. At present however, the museum has preserved elements of both of these things that make the structure so unique. The tour ended at 4:30pm, we had 10 minutes to shop and then after collecting our luggage were on our way to the airport.
Turkish Airlines had an estimated 68.6 million passengers in 2018, many of them are from countries like mine, transiting through Istanbul, which are not allowed e-visa or visa on arrival without one of the visas mentioned above. And many spend up to 18 hours in transit in an airport with little or no access to internet, limited entertainment options and no compensation for the time lost. It comes down to the value of people's time. Those from countries like mine are not considered to be worth the compensation.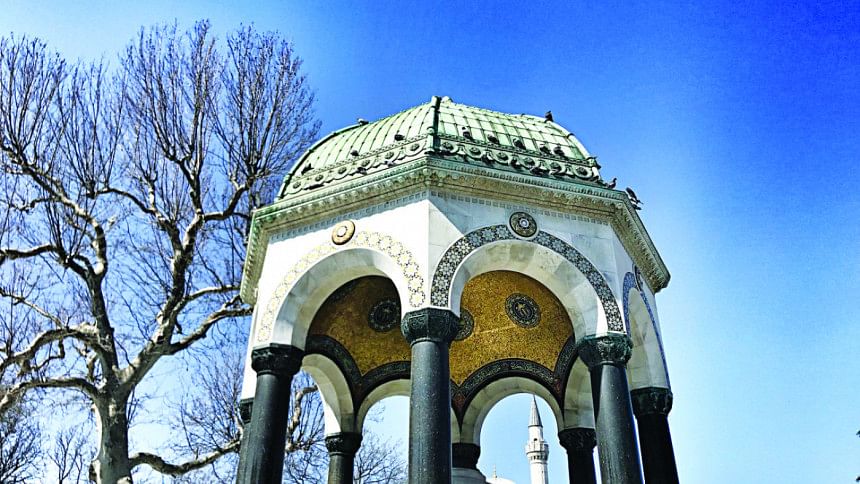 Ultimately, in spite of Turkey's somewhat lax visa regulations, it is still prejudiced towards citizens of certain countries, mine included. Unless, of course, they are privileged like myself and have access to resources, upbringing, travel history, etc to be able to acquire a secondary visa that merits entry and therefore access to this tour.
In my experience, I have taken many different airlines, travelling so many different routes, but this has been the only airline that offers a free tour of the city! I absolutely loved this opportunity, but wish this was available for those who would not be able to afford this trip otherwise. It would have been a unique experience for many who have never been to a country for the sole purpose of tourism and I am hoping one day, Turkey will allow those people to experience this.
Maliha (Mia) Fairooz is a 27-year-old Bangladeshi solo traveller, who has travelled to 77 countries, on a Bangladeshi passport. Through her blog www.whereareyoufr0m.com, she shares her experience of travelling as a brown, Muslim, Bangladeshi woman while simultaneously encouraging a culture of travel amongst Bangladeshi youth.