Niaz Rahim: A Story of Principle before Profit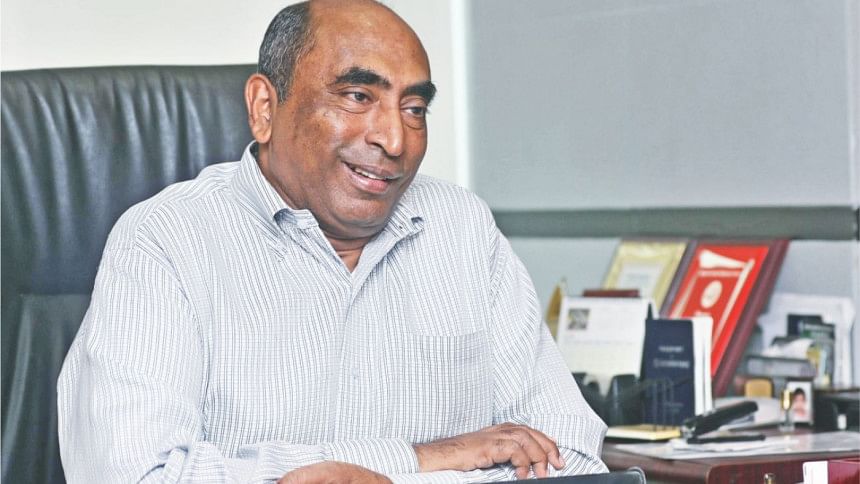 Photo: Prabir Das
In the fifties when Bangladesh was one of the poorest and most neglected parts of the world under the exploitative Pakistani rule, a family of visionaries dreamed of a prosperous and progressive economy in the country. Late Abdur Rahim, the founder of this progressive business family started to manufacture automobile battery, and the brand Rahimafrooz was founded in 1954. Niaz Rahim, his son and currently one of the group directors of the conglomerate, has transformed this enterprise into one of the biggest and most reputed business enterprises of Bangladesh. Unlike other corporate giants, Rahimafrooz has introduced the idea of welfare business in Bangladesh which has changed millions of lives while also securing profit for the industry.
Besides this, it has established the idea of utilising business zakat as a tool for social change through his organisation called Centre for Zakat Management (CZM) which has won the Islamic Economic Award in 2015 for its role in ensuring financial empowerment to some of the least privileged people of the country through proper and planned dissemination of zakat fund.
"Our aspiration and vision is to do ethical business practices and adding quality and value to all our stakeholders. Therefore I always try to introduce commodities that will not only bring profit for us but also change the lives of our countrymen", says Niaz. From this vision, when Niaz took control of Rahimafrooz group in the early eighties, he took the initiative of introducing solar power for Bangladeshi households with the motto "Banglar Ghore Ghore Alo (Lighting every house in Bengal).
"At that time Solar power was known to very few people and we faced a lot of challenges while introducing it here– such as heavy import duty, unavailability of related experts and people were very unfamiliar with this technology. However, engineers from BUET helped us a lot and all praise to Allah, all these challenges have become bygones and we are now the biggest manufacturers of solar panel in Bangladesh.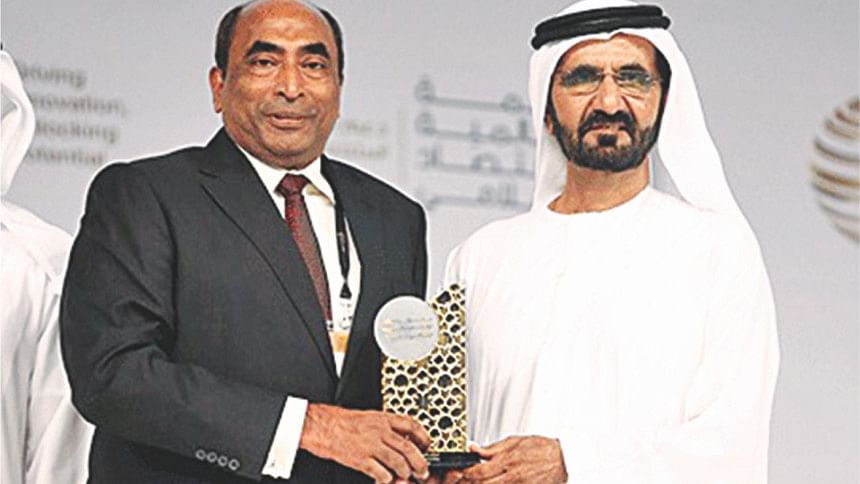 Besides solar panels, we export our batteries in 62 countries and today we are the 2nd largest battery manufacturer in South Asia", adds Niaz. While enlightening Bangladesh's homesteads, Rahimafrooz family's dream of a prosperous rural Bangladesh and healthy new generation came into being by launching the country's first retail super shop– Agora. Employing more than fifty thousand rural traders and farmers as suppliers, this super shop has changed the lives of millions by providing their fresh produce to the urban customers, at the right price.
"We ensure quality of every kind of product we sell at our outlets. We have developed a strict mechanism that enables the rural farmers to maintain the product quality by themselves. For this uncompromising effort to ensure quality besides our energy industry, our super shop Agora has also achieved ISO 22,000 certification," says Niaz.
"Agora was also the first to sign a Public Private Partnership agreement with BCSIR to ensure a scientific and reliable method of ensuring hygienic and safe raw and processed food products," adds Niaz.
However, probably the most significant social contribution of Rahimafrooz's welfare business is institutionalisation of zakat by establishing Centre for Zakat Management. Zakat is the obligatory financial donation which every Muslim has to pay early from their surplus wealth. "In our country the concept of zakat from industrial wealth was absent. Muslims used to pay zakat personally and indiscriminately by donating cheap clothes or small amount of cash," says Niaz.
"The mission of establishing CZM is to collect zakat from different business organisations and interested individuals and disseminate the fund in a constructive manner so to ensure proper distribution, ensuring the change in the lives of the people we are trying to help", he adds. 
CZM's livelihood development projects, healthcare and nutrition programmes for mothers and children, education programmes and skill development programmes for unemployed women and youth have freed millions of families from the vicious cycle of poverty in 37 districts of Bangladesh. For this contribution, CZM achieved the Islamic Economic Award from Sheikh Mohammed bin Rashid Al Maktoum, vice-president and prime minister of the UAE and ruler of Dubai, at the inaugural ceremony of the second edition of the Global Islamic Economy Summit 2015.
Rahimafrooz has established an amazing example of doing business and social good together, which was unprecedented in Bangladesh. He is an inspiration and example for the young entrepreneurs who want to think out of the box. To inspire young entrepreneurs, Niaz says, "You need to have vision. If you don't know what you want to do and what you want to be, you will be misguided with time." We hope that Niaz's exemplary initiatives will contribute to the nation not only financially but also by building a generation of inspired youth.