Saving the Forest, Saving the Community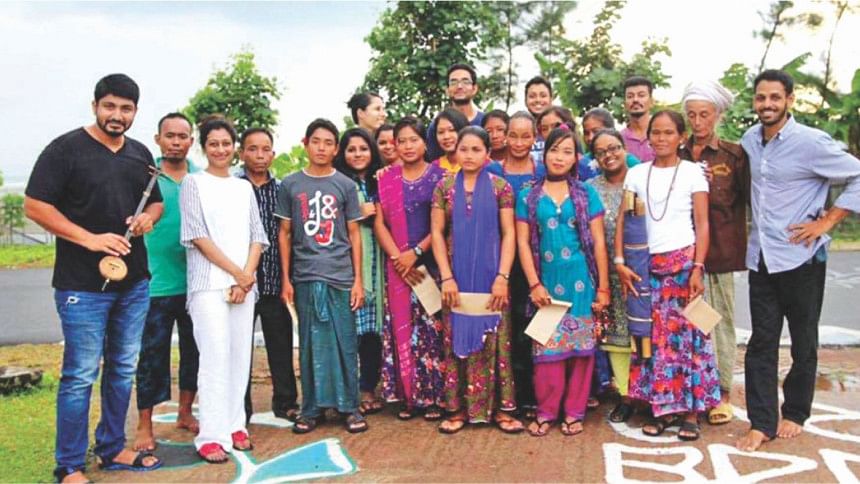 Photos: courtesy
In the year 2011, conservation biologist and Co-founder of Creative Conservation Alliance Shahriar Caeser Rahman embarked on a journey with the Mro community of the Chittagong Hill Tracts. After spending years building a good relationship with the locals, helping them conserve their endangered reptiles, and also creating opportunities, Shahriar and his team has moved onto the next level. 
"Their means of income depended on the growth of their crops, which would take a very long time to flourish. With an increase in their population, their alternative would involve the encroachment of reserve forests and hunting the surrounding wildlife. Saving our forests is our top priority. What most people don't realise is that the destruction of these forests will harm us the most. The absence of the forests and the wildlife inside will put us in grave danger. To save ourselves, we must first save our forests," says Shahriar 
Shahriar had struck a deal with the community – he would help them earn back their loss through alternate livelihood, if they assisted him in saving the environment and wildlife.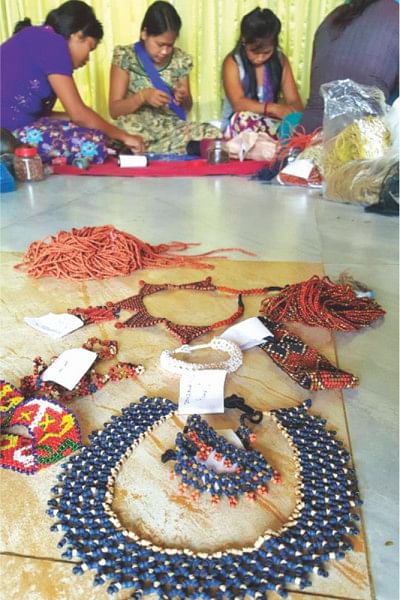 With this simple deal, not only was Shahriar successful in starting up the conservation of animals and the environment in a remote tribal area, but also reviving the cultural heritage of the community. Through this initiative, Shahriar gave back to the Mro community by enabling them to make and sell their own designed jewellery and other accessories. This project was piloted in collaboration with Jaatra. 
Recentely, in the beginning of October, Caeser's organisation, Creative Conservation Alliance, and bcraft, a social business focusing on fair trade crafts, launched a workshop, incubated by Bengal and with the support of clothing brand Aranya. Termed the Artisan Knowledge Exchange workshop, held in Cox's Bazaar, the aim is to create market access for the artisans who are making the jewellery and other products to sell into the mainstream market. "We want to give market access, skills development and knowledge to the Mro community through this initiative," says Nawshin Khair, Managing Director, bcraft. 
The first part of the workshop was to understand and merge the locals' capabilities with those conducting the workshop. Designers from bcraft and Aranya were present, who would study the methods and skills of the artisans, and would also give their input. "They don't use our traditional methods of beading necklaces together.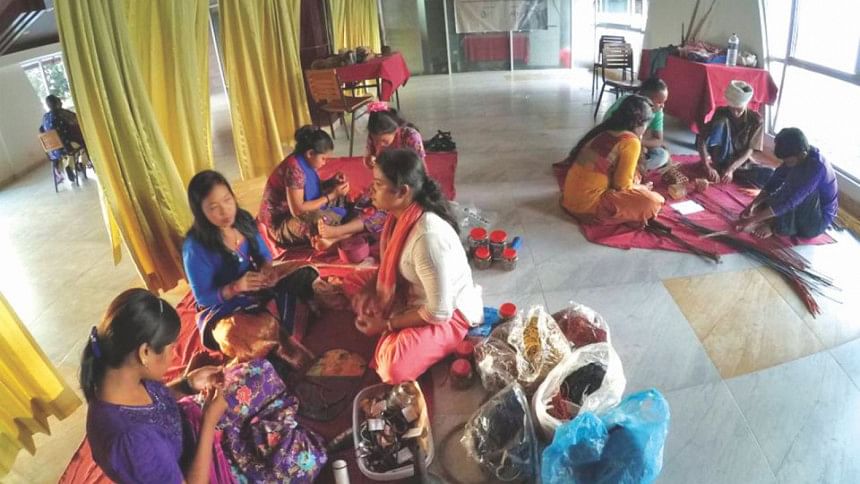 While we use thread and needles, they use underground beehives to stiffen their beads together. We learned their process and they learned ours, so that we could come to a more effective process together," says Nawshin. Through different ideas of design, the collaboration created some fusion jewellery to make the products more marketable. "We are also trying to reintroduce organic materials back to them to make sure there is creative enhancement." 
After the jewellery making part was over, they then moved on to the products that use bamboo weaving. "Making these products is a little difficult as they would have to bring in the raw materials from Bandarban. What we are trying to do is make the process of acquiring these raw materials easier for them." 
While the elderly women are the master's in this regards, Nawshin also believes that encouraging the youth to follow the path is extremely important for this initiative to be successful. "We have created a month-long production plan, after assessing the designs and the time used to make them. We're quite hopeful with this project, and with Aranya by our side helping us sell these products, we are hoping to raise more awareness and help this community further by alleviating their poverty."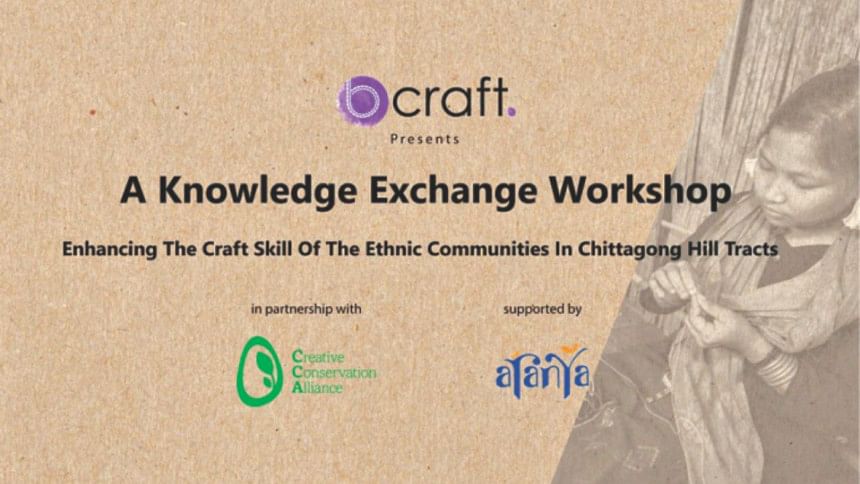 Shahriar, and the entire team working behind this workshop, aim to achieve some great things through this integrated approach. "Firstly, we want to bring financial empowerment to this community. With their poverty rate rising, this is what they need the most. Secondly, considering that these artisans are mainly women, they are also getting empowered by becoming bread-earners for their families through this project. And lastly, we are not only saving the forest, but we are bringing them resources from within to enhance their work," says . 
With an initiative like this, we can not only hope to embrace the culture and traditions of the Mro community that is being revived, but we can also hope for them to thrive, flourish, and reach greater heights.