Profile
A story yet to be told
Muktijoddha Nasreen Rab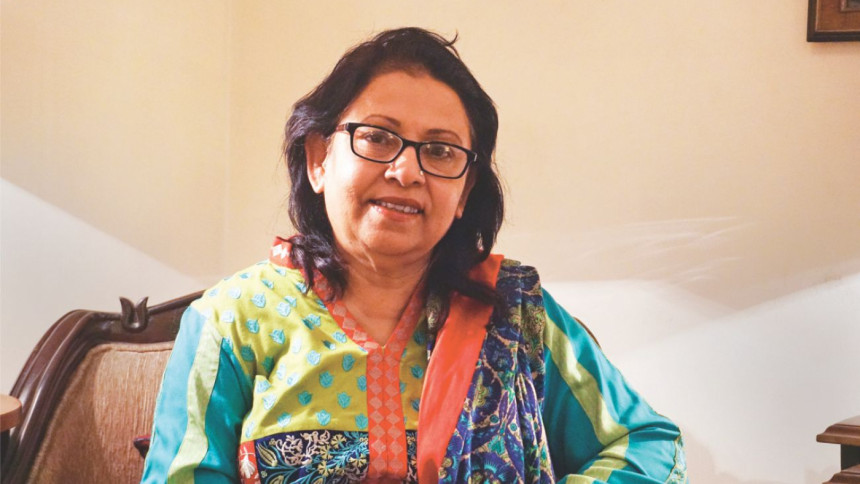 It was a proud day for many a Bangladeshi when independence was announced, liberation was in the air and heroes were welcomed back home with open arms. In the last four decades or more, some stories—of the Muktijoddhas fighting the Pakistani army, families walking for days to reach safety and the university massacre—have been passed on from one generation to the next. These are true stories that are never to be forgotten.
Then there are stories that hardly ever make it to the mainstream. Take, for instance, the story of a young teenage girl who fled the comforts of her life only to live for nine gruelling months at the border training, fighting and nursing wounded men.
At the age of 16, Nasreen Rab was suddenly married off to then Captain M Abdur Rab. "I did not expect it, but my father insisted," she remembers. Now a successful businesswoman, Nasreen was a first-year (Class 11) student at Holy Cross College, in Dhaka. She and her husband were married in their hometown of Sylhet 12 days before independence was declared and the war had begun. "My husband was posted in Azaad Kashmir back then, and he was on leave for the wedding," says Nasreen. "But just 12 days into the wedding, my husband was asked to return to work and join his post."
Those were terrifying times and everything had to be handled delicately. Captain Rab, like many others back then, decided to fight in the war of independence. Even though the elders at home were scared at what was happening and what the future held for the young couple, it was Nasreen's eldest brother Iftekhar Hussain who encouraged her husband to join the Liberation War. "Both my brother and my husband left home together to join the war," she remembers. "We were not sure if we would ever see them again." Nasreen's husband was the Sub-sector Commander of Sector 4, while her brother Company Commander of Sector 4.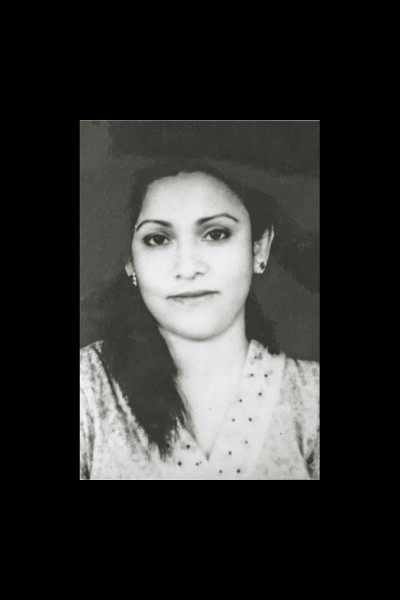 As for the young Nasreen, she was hardly aware of what was happening around her. "I was busy playing with my pet birds and watering the many plants I had at home," she recalls. "After all, I was on holiday! I was yet to understand the significance of the marriage that had just taken place, let alone a whole war that had begun in many parts of the country."
Nasreen was eventually sent back to her maternal grandparents' home in Dhaka to continue her studies. "One day, I heard a grenade go off at our Holy Cross campus," she says. "One of my classmates had blasted the makeshift grenade on campus as a sign of protest. She was an activist and was involved in the Liberation War. That incident triggered my thoughts and I could not help thinking about what my role actually was."
It was not until she received a note from the mysterious guests who would often visit her parents' home that she finally decided to go to war. "The Muktijoddhas would often visit different homes where they would rest or be fed," remembers Nasreen. "They would also bring notes written on tiny clips of paper from the Muktijoddhas and soldiers fighting the Pakistani army at the border. My brother and husband would send short messages letting us know that they were okay and alive. One day, there was one particular message for me, which said that I was in grave danger and that I had to leave the country at once."
That day, something changed within Nasreen. Instead of cowering away, she discovered new-found strength within to make a difference. She decided not to flee the country as the note had suggested. Instead, she decided to join the war and fight the Pakistani oppressors.
"Obviously, my parents were devastated," she recalls. "My mother, who already had her son and son-in-law fighting the war, did not want to lose her young daughter. But I was adamant and ready to leave." Nasreen spoke to the Muktijoddhas during their routine visit to their house and asked them to take her to her husband. "They gave me a date and asked me to be ready at a certain time. The plan was for my mother-in-law to accompany me to the border, after which she would return to Sylhet to her ailing husband."
The day finally arrived. Nasreen, along with her mother-in-law Ayesha Begum, both clad in burkhas, started for Karimganj where Captain Rab was stationed along with his soldiers. The whole journey was a fascinating one, albeit frightening. Nasreen speaks of how amazed she was to witness the unique system the Muktijoddhas had developed to communicate between themselves and also with others to transfer notes, people and arms in secret.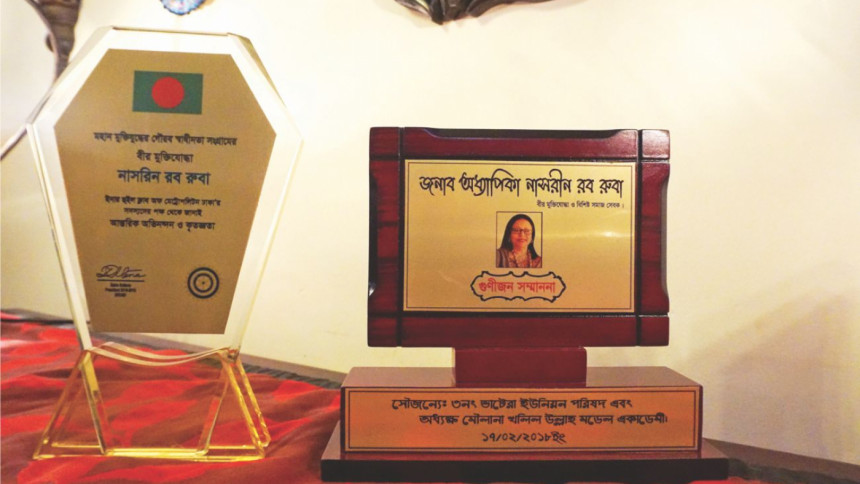 "A young man had come to take us," she says. "On our way, he explained what I should say in case we were stopped by the Pakistani army at the checkposts. I was given a name and my mother-in-law was to be my mother, with a different name as well. The young man accompanying me was to be my khalato bhai [cousin]."
The journey was divided into five parts. At the beginning of each part of the journey, Nasreen and her mother-in-law were given new identities and a young Muktijoddha pretending to be her cousin would accompany them in the next part of the journey.
"We walked, rode in rickshaws, embarked on boat journeys and went through several checkposts before we reached Karimganj, a border area where soldiers and Muktijoddhas were stationed. As soon as I arrived, I wanted to see my husband. But he had sent a message through others that he was fighting in the war and would come to see me only when he could. Eventually, we met. My brother was also in the same sector. My mother-in-law left for Sylhet making the same journey back."
Nasreen was placed at a safe home of an influential Bengali, who had daughters of his own. "There were girls my age and everyone thought that maybe I could stay there with the family," she says. "I did stay there. But after a few days, I felt lost and completely useless. I had come to fight a war, and that was what I wanted to do."
Nasreen returned to the border area in Karimganj and that's when her training began. "The Muktijoddhas trained me with rifles and taught me how to fight," she says. "We had bunkers, which we would use quite often. They even made me a small hut where I lived for nine whole months of war. Eventually, I was also given medical training and worked along with the doctors there, tending to the wounded and transferring the serious cases to Machimpur Military hospital."
Over those nine months, the 16-year-old girl had grown into an adult. "My priorities had suddenly changed," she says. "My one and only aim in life was to liberate the nation and to live in a free country." She was not in touch with her parents and seldom saw her brother and husband who were at the war front. However, nothing perturbed Nasreen, who had suddenly forgotten all fears. She was only focused on her work at the Karimganj border.
One day she heard patriotic songs in the near vicinity and someone shouting "We are free! Bangladesh!"
"I, along with others, got very emotional and wept!" she recounts.
On the same day, December 16, she saw a jeep waiting for her at the Karimganj border, and inside was her second brother and younger sister. They had come to take her home—back to Bangladesh.
"Everything seems like a dream now," says Nasreen. "This was 48 years ago, but I still feel proud of the soldiers, the Muktijoddhas, the families, the 'common man' who fought the war and brought independence to Bangladesh.
Elita Karim is Editor, Star Youth.