The Salanga Massacre of 1922: Bangladesh's forgotten bloodbath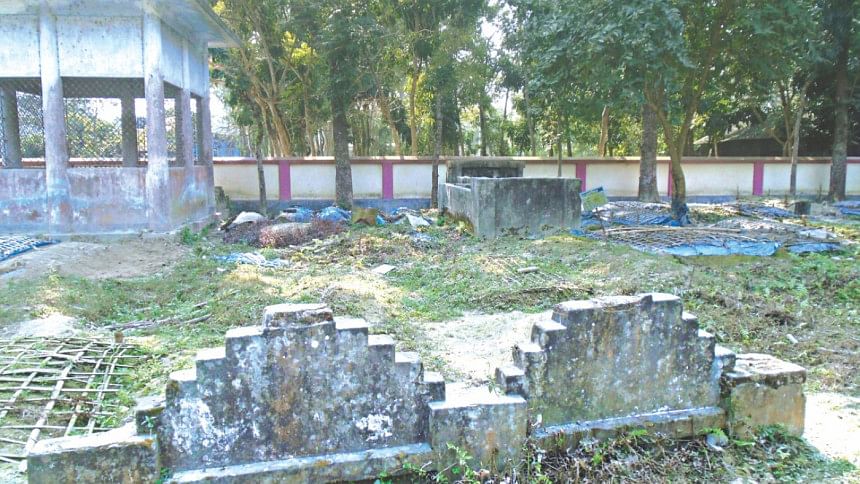 On January 27, 1922, in the wake of Mahatma Gandhi's non-cooperation movement and the Khilafat movement, hundreds of thousands of peasants, artisans and traders from the entire North and North-West Bengal gathered at a place called Salanga, now located in Bangladesh's Sirajganj district. Led by a firebrand, young leader named Abdur Rashid (later known as Maolana Abdur Rashid Tarkabagish), they were protesting against oppression of the local zamindars and trade monopoly of British goods in the local market. Their peaceful movement turned into a bloodbath when British-Indian police emptied their rifles at the unarmed protesters.
According to local people of Salanga and a rarely found account of Abdur Rashid titled 'Shadhinota Shangramer Rakta Shiri Salanga (Salanga: The Blood Stained-Step to the Struggle for Independence), more than 4,000 Bengalis were slaughtered on that day. Many of their bodies were thrown into the river; the rest were buried in mass graves. However, the exact number of casualties could not be corroborated as there is hardly any written historical record of this incident. Although it happened only three years after the Jalianwala Bagh massacre of 1919, this tragic part of our history is about to be forgotten and survives only in local legends due to lack of research and preservation efforts.     
Almost a century ago, in 1922, Salanga, now one of the least developed parts of Sirajganj district, was one of the biggest centres of trade and commerce in East Bengal. Its river port at the mouth of Karatoa river and the market place adjacent to the port was the regional hub of cattle and agricultural produce trade. On every Monday and Friday, countless farmers, traders and artisans used to gather at Salanga to market their produce.
However, burdened with high taxes by the local zamindars and due to overwhelming dominance of British goods in the local market, the local growers made little profit. According to village elders of Salanga, the Hindu zamindars had imposed special tax on cattle trade, which is still one of the most significant sources of income for Salanga farmers. Evasion of this tax used was punished with eviction from the village, ostracisation and merciless beating.
On the other hand, the colonial administration used to force locals to purchase clothes and salt manufactured by the British companies at higher price although Sirajganj is famous for weaving industry from time immemorial. In a Muslim majority area, the administration had installed two liquor shops in the market, which was brewing further discontent among the conservative local populace. In his above-mentioned account, Maulana Tarkabagish also left written records of such colonial oppressions and the massacre that happened in Salanga on January 27, 1922.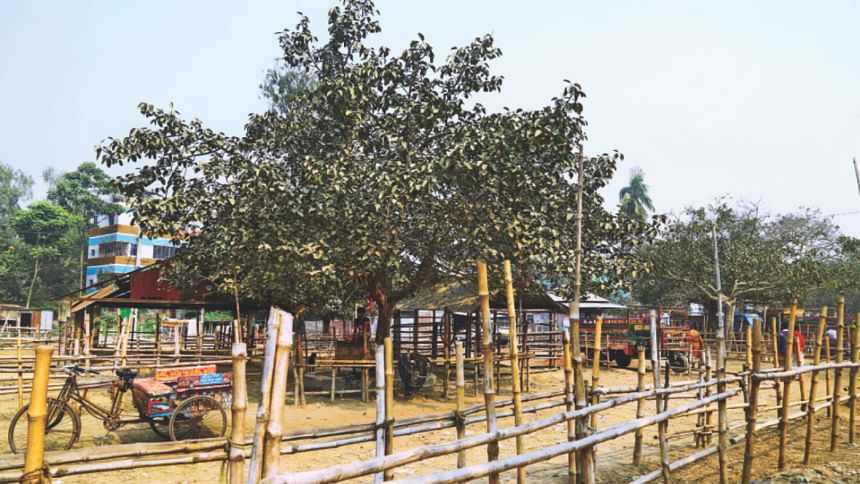 According his description, "On January 27, I was at the Congress office in Salanga bazaar and speaking to the crowd about non-cooperation and Khilafat movement. A group of 40 armed police led by the district magistrate of Sirajganj R N Das and SDO of Sirajganj Sunil Kumar Sinha arrived and arrested me. They dragged me to a corner of the bazaar and started to beat me with rifle butts and charged bayonet on my body. At one point, I almost lost consciousness. Many of my followers thought I was killed and the people, many of whom venerated my family as a Pir family, became extremely agitated. While the police were carrying my unconscious body, someone hit the police superintendent with bamboo stick. His head started to bleed. He asked me angrily, 'Is this your non-violence?'
By that time, hundreds of thousands of people had surrounded the police from three sides to rescue me. Had I been released at that time, I could have controlled the situation. Nevertheless, the police took position in front of the liquor shops, aimed at the approaching crowd and opened fire. 39 of them emptied their rifles at the crowd, killing almost 4,500 people. Many of them died in stampede. However, one of the cops did not fire. When asked why, he replied, "The people were in a cattle market. Had I fired, my bullet could have killed cows. They are sacred animals. They are my mothers."   
This account and other local legends are the lone sources to know about this tragic incident. At Salanga, we met Kalipada Kundu, an octogenarian school teacher, who is the only living person who had interviewed Abdur Rashid about the massacre. He runs a library named "Maulana Tarkabagish Memorial Library" in an effort to preserve the accounts left by Maulana Tarkabagish and other witnesses of the incident.
He says, "We could not know how many Bengalis were actually killed on that day. However, in the 1960s I talked to witnesses who told me that they had seen hundreds of dead bodies taken to a field of government bungalow (built later in 1940) on the other side of the river by ox carts. From that field, they were later transferred to Rahmatganj graveyard and buried in a mass grave. Many of the dead bodies were thrown into the river on the way."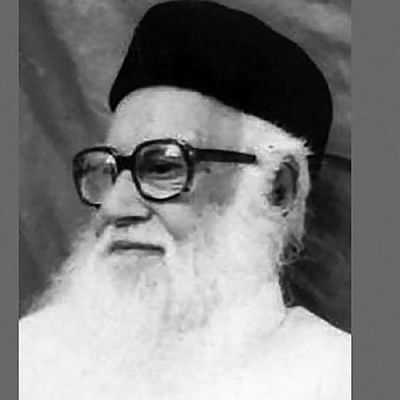 Almost a hundred year later, we could not find any families in Salanga whose forefathers were killed or injured in that incident. "Salanga has always been prone to floods and river erosion. Due to these calamities, many of the families have shifted to other areas. Since the incident happened on a market day, many of the victims were from different places who had come to trade in the market. Probably their dead bodies were buried in mass graves as nobody could come to claim their bodies. However, I had also seen many people who lost their limbs and eyes during the massacre. Some of them used to beg in the bazaar."
Abdur Rashid went on to spend six months in prison and dropped out from formal education. After attending different madrasas all over India, he devoted his life to anti-colonial movement and to restoring the rights of the Bengali peasants. During the Pakistan period, he supported the language movement and retired from Pakistan Muslim League in protest of the killing of the language martyrs. He was also an inspirational leader of Bangladesh's liberation war of 1971. He played an important role as one of the leaders of the alliance in the movement against the military rule of Hussain Muhammad Ershad. Maulana Abdur Rashid Tarkabagish died on August 20, 1986 in Dhaka.
Despite his eventful political career, he left very few written records and never published any memoirs containing substantial information about the Salanga massacre, which produced some of the first martyrs of Bangladesh's anti-colonial independence movement. We must help rescue this forgotten but heroic part of our history from sinking into total oblivion.
Md Korban Ali, a journalist based in Salanga, assisted to write this report.
The writer can be contacted at [email protected]