The Long March of a Protester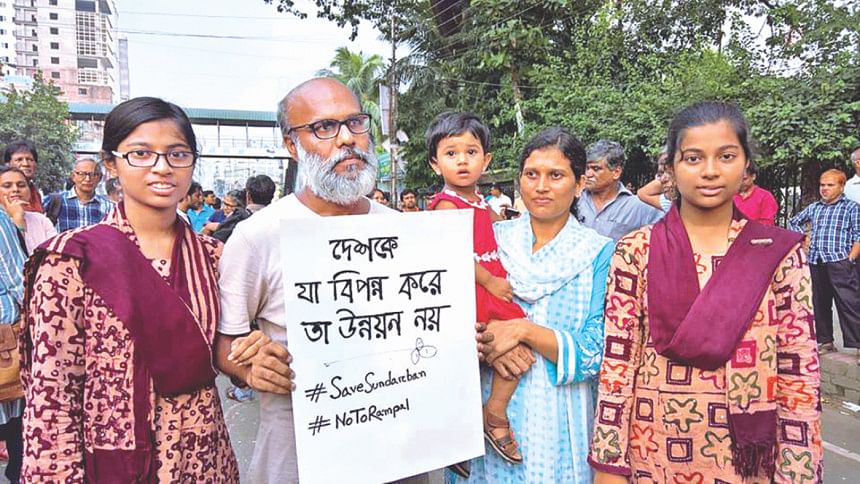 Mizanur Rahman, long-time resident of Dhaka's Jurain neighbourhood, hit the headlines last month with his bold and innovative protest against Dhaka Water Supply and Sewerage Authority's (DWASA) claim that the water it supplied to city dwellers was so pure that it could be drunk straight from the tap. Mizan took a jug of murky water supplied by DWASA and went straight to the office of the DWASA's chairman and asked him to drink a glass of lemonade prepared from that water.
We all know the rest of the drama—how the chairman refused to drink it, called Mizan a lunatic and ultimately admitted that he himself mostly drank bottled water, in his home as well as his office. Thanks to Mizan's bold protest, one of the most important offices of the government, upon which millions of people in the city have to trust their health and hygiene, was held accountable before the people.
This, however, is not the first time Mizan has moved to protect people's rights. Throughout his life, he has been protesting against all forms of oppression and injustice. For the conservation of the Sundarbans, to protect local inhabitants from the adverse effects of open-pit coal mining, to protect people's land from powerful landgrabbers, Mizan can always be seen at the forefront representing the common, deprived citizens and challenging the existing power structure(s). On an overcast afternoon last Saturday, Mizan talked to Star Weekend and shared his stories of struggle and activism.
When asked what inspired him to challenge powerful authorities all alone when most people feel intimidated, Mizan says, "I started to challenge the power from my childhood. We had a plot of land beside the Janata Club of Jurain. On that plot, we built our home. But the club authorities occupied a part of our plot. They were politically powerful and my father, a small businessman, could not do anything to stop them. It was a massive blow for our family and it had a decisive impact on my mind. From those days, I started to challenge wherever I saw irregularities and injustice".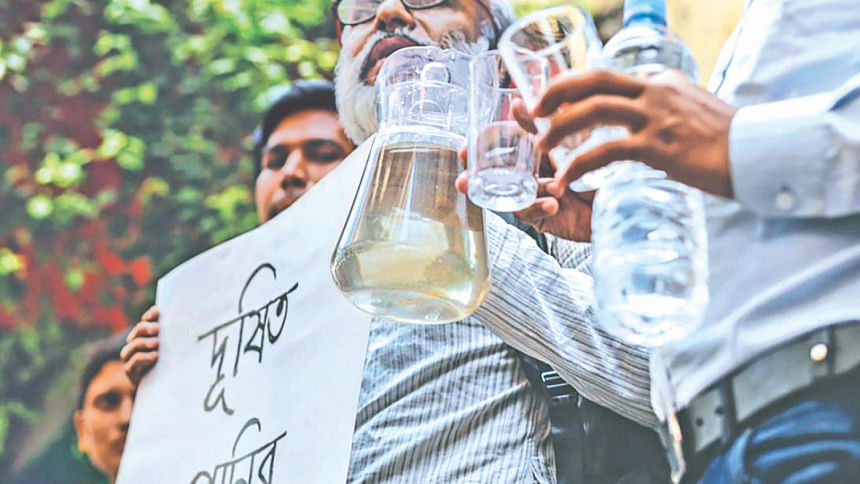 Mizan grew up in a simple, lower-middle income family in Old Dhaka's Jurain neighbourhood. His academic career stumbled several times due to severe financial shortages. However, financial crises could not stop Mizan from standing up for what he believes in. He started his activism to stop drug peddling and drug addiction in Jurain in the '80s when he was a student. "I, along with my friends, used to spend entire summer vacations organising campaigns to make people aware of the adverse effects of drug addiction. One day, I found an empty bottle of phensedyl on a road. I was furious to see that. I placed the bottle in the middle of the street, drew a large circle around it and attached a large poster above the circle which read, 'Don't we feel ashamed of this?' Drug peddlers and their associates used to threaten my mother but I did not give up."   
Besides campaigning against drug addiction and for ensuring clean streets and fresh water for the local people, Mizan has also been playing an active role in organising larger movements for greater impact. In 1995, when people's democratic rights were about to be shackled by the then BNP government, Mizan (a student at that time) took to the streets and organised demonstrations and processions against the government. In reward, the local Awami League offered Mizan a lucrative post in the party.
After a while, when Mizan realised that politics became more about making fortune than serving people, he resigned. He again focused on community activities. He regularly organised blood donation campaigns, arranged book fairs and continued his activism against drug addiction and pollution. During the quota reform and road safety movements organised by students and children, Mizan was always at the forefront. Particularly, during the road safety movement, Mizan took his army of young fans to Shahbagh and made sure that the child protesters were not harmed by anyone.
Md Abdullah Masud, one of many young followers of Mizan, says, "During those days of road safety movement, Mizan bhai guarded us throughout. He spent an entire day arguing with the police and ensured that we were not harmed by the political cadres or arrested by the police."
A significant part of Mizan's life has been dedicated to protesting against environmental pollution since 2002. He helped organise demonstrations against Asia Energy's move to start open-pit coal mining at Phulbari. Following an intense four-day protest and demonstrations, the mining company was ousted and local people's lands were saved. Mizan also fought for the inhabitants of Arial Beel area to protect their lands and the natural wetlands from government acquisition for the construction of an international airport.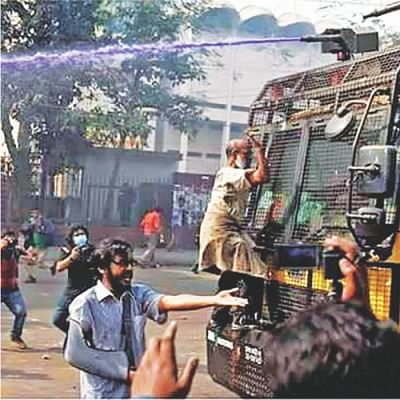 Thanks to their determined resistance, the government finally refrained from acquiring people's lands and destroying natural wetlands. Mizan also played a key role in organising protests against the Rampal power plant to protect the Sundarbans. On January 26, 2017, he was brutally flogged by the police during one of the protests to save the Sundarbans. The photos and videos of police brutality against Mizan had gone viral on social media and became emblematic of people's support for the cause. Recalling those days, Mizan says, "I feel really sorry for this particular movement because we could not save the Sundarbans. The movement has lost its pace. Many of the leaders are now siding with the government. However, our struggle will be continued. I will try my best to revive the movement again. I am also researching on the impacts of Rooppur nuclear power plant. It can also have a devastative impact on the nature. We should make our people aware of its consequences."
While Mizan has been working for the people's cause, he could rarely support his family financially. "I never applied for any job because it would curb my independence. I tried journalism but when I encountered censorship, I resigned. I tried to do business to support my family but it kept me so busy that I could not work dedicatedly for the people. Seeing my disappointment, my wife assured me that she would take care of our children and allowed me to focus fully on my activism. Without her sacrifice and support, I could not do anything."
Md Al Amin, a local resident of Jurain and a long-time follower of Mizan says, "Khuki bhabi's (Mizan's wife) dedication and sacrifice for Mizan bhai's cause is remarkable. She always encourages us to move forward for the people's cause. Seeing her sacrifice and struggle, sometimes we feel ashamed because we cannot do much for Mizan bhai because of our own involvement with other activities."
Recently Mizan has formed a citizen's platform to strengthen his movement for safe drinking water for the inhabitants of Jurain. After forming this platform, he is also planning to organise a campaign to make renewable energy more popular among Bangladeshi people. "Sometimes people ask me why I am doing these activities? What is my interest? I say, yes, I do have interest—looking out for the interests of my community and this country," says a resolute Mizan. 
Md Shahnawaz Khan Chandan can be contacted at [email protected]