The hidden gems from TIFF
Away from the glittery Hollywood premieres, these content-rich films are the reason we watch cinema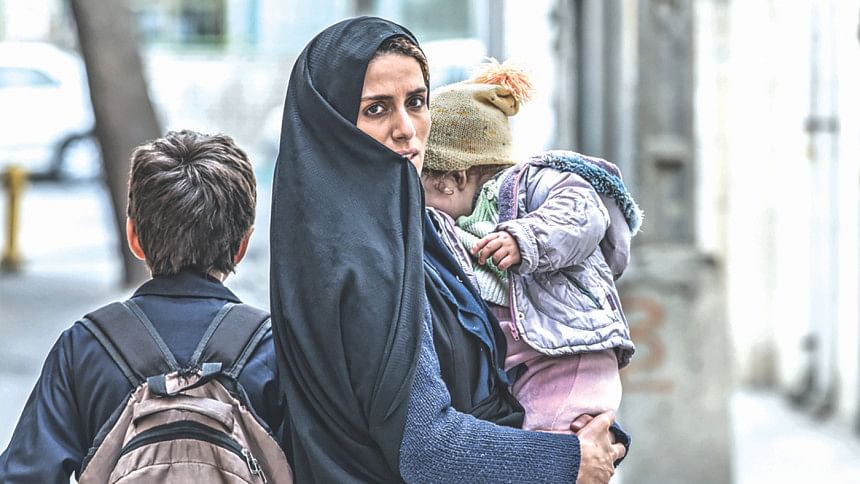 One of North America's most regarded film events, the Toronto International Film Festival (TIFF), has wrapped up with Oscar buzz for Joker, Jojo Rabbit, and Marriage Story. The streets of the Canadian mega-city dazzled with red-carpets, galas, and premieres. While Hollywood remains the festival's biggest attraction, the event also provides space to genre-bending films that are either experimental, arthouse, or independently produced, or all of the above! Here is a quick rundown of low-key films with high-key content that cinephiles should keep an eye out for in the upcoming months.
The Platform (dir. Galder Gaztelu-Urrutia)
Language: Spanish (Spain)
If I were restricted to recommend only one film from this year, then I would choose The Platform. This dystopian science-fiction provides a profound satire of trickle-down economy doubled down with a Foucauldian surveillance system. Directed by Galder Gaztelu-Urrutia, the film is set in a fictional vertically stacked vault called The Pit made up of several levels.
A platform carrying food descends from the upper levels to the lower levels, stopping briefly on each floor to allow its residents to consume as much food as they can in that short period of time. Naturally, residents of the upper levels hoard too much of the food and by the time the platform reaches the lowest level, there is none left.
Shot in only one room, the production design flaunts a brutalist austerity reflective of the unforgiving status quo critiqued by the narrative. This film is a feat in both technical and philosophical scope. At times horror-action, at times speculative fiction, and at times, simply a grotesque social commentary – there is no doubt that The Platform succeeds in disturbing the very depths of human existence. The film's distribution rights were bought by Netflix and I hope that this film will be streaming on your devices soon.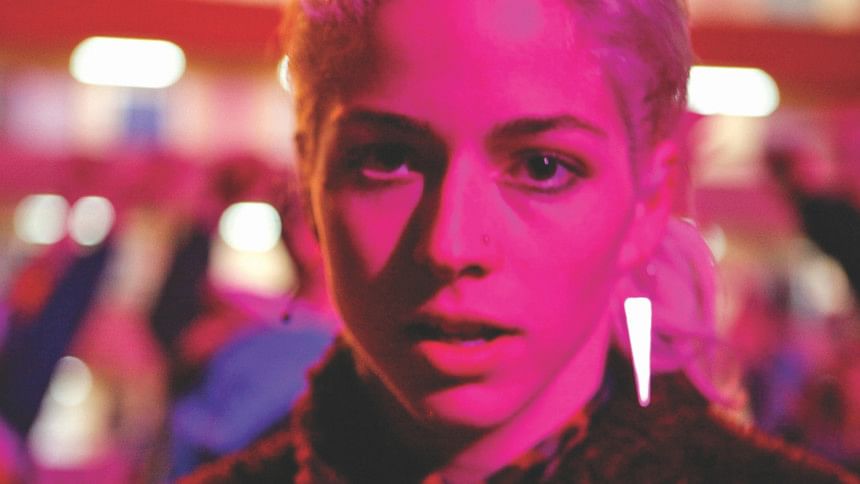 Sound of Metal (dir. Darius Marder) 
Language (Region): English (USA)
Watching a film is as much an auditory experience as it is a visual one. But in Darius Marder's debut feature film, he confronts his audience with a divide in this collective experience – between the hearing and the deaf community. The way we perceive cinema as an audio-visual artform is altered in Sound of Metal.
Riz Ahmed stars as Ruben, a heavy metal drummer and former drug addict who is recovering and touring with his girlfriend Lou. While on tour, Ruben slowly starts to lose his hearing. Faced with this unbearable reality, he struggles with his self-worth, his relationship, and his purpose.
The film follows Ruben's journey of coming to terms with his disability through the deaf learning residence he enrols in. As he learns about deaf culture, we too see a world where loss of hearing is not considered a disability but a way of life. Ahmed delivers a sharp and poignant performance as the devastated, lovelorn musician desperate to get his old life back. But alas, is that even possible? 
Sound of Metal not only expands on the emotional complexity of an individual coping with loss but does so with such a spectacular sound design that truly puts us inside the protagonist Ruben's head. This is a film about sound in its entirety – and often the absence of it. The film's distribution right has been acquired by Amazon Studios so we can expect it to stream on Prime Video soon.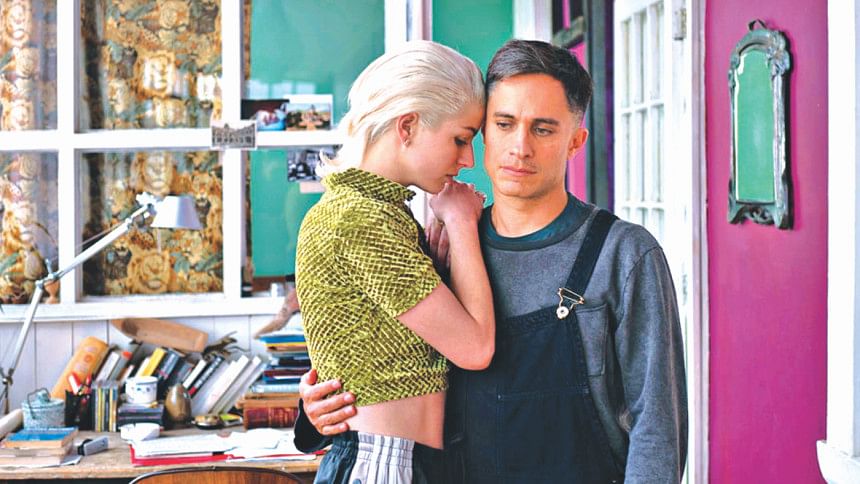 Ema (dir. Pablo Larrain)
Language (Region): Spanish (Chile)
Veteran director Pablo Larrain (Neruda, Jackie), flips the concept of the nuclear family on its head in Ema. The story is about a couple who are creative partners at the local dance company and are healing from a failed child adoption in the scenic city of Valparaiso. Struggling to emotionally cope with having to give up their adopted son, Ema and Gaston are mercilessly blaming each other on a level that is unimaginable by the average mind.
Ema's personal conflict with motherhood takes up a monstrous and violent shape that keeps the audience at the edge of their seats. For the most part of the film, we have no clue of what is happening and what could possibly happen – as the characters rebelliously dance to Reggaeton powered by the electronic, contemporary score of Nicolas Jaar.
Dance is central to the film as Ema and Gaston stand on two ends of their view on street dance – Ema embracing the freedom and flexibility of Reggaeton while Gaston standing by his traditional and institutional dance form. The tension between the couple is choregraphed in sensual and energetic dance sequences.
The film is a grand erotic cinematic overplay of desire and destruction. Ema's yearning of motherhood deploys dark and twisted plot lines that introduce a strangeness which leaves one at awe.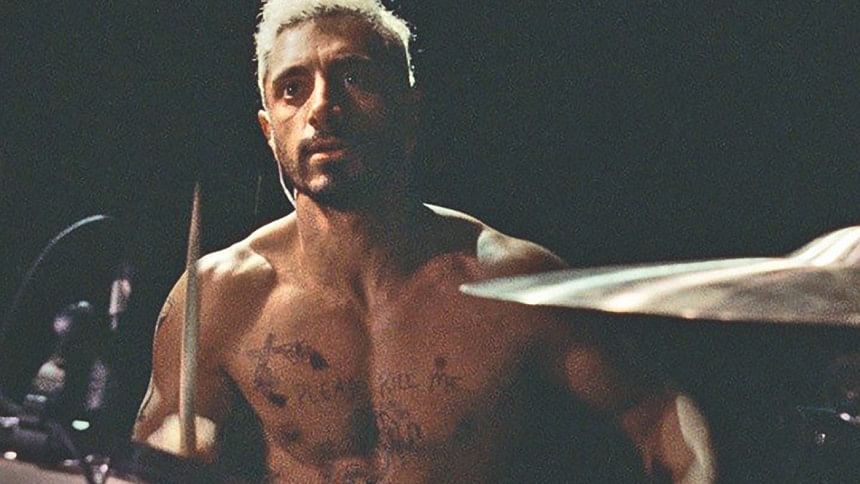 Son-Mother (dir. Mahnaz Mohammadi)
Language (Region): Farsi (Iran)
Iranian documentary filmmaker and women's rights activist Mahnaz Mohammadi was sentenced to jail five years ago for "propaganda against the state". That was her third time getting arrested for standing up to the Iranian state.
In her debut fiction feature, Mohammadi brings the same staunch feminism that got her into trouble – but weaves it into layers of emotional and intimate familial settings. Son-Mother is about a young, widowed factory worker Leila who struggles to provide for her 12-year-old son and infant daughter with her menial salary.
At the brink of a union strikes, her decision to keep working for a low wage disappoints her co-workers who shame and sabotage her into unemployment. Faced with utter desperation, she entertains the marriage proposal by the factory's bus driver, Kazem.
Kazem promises to take care of her entire family but with a condition – Leila cannot bring her son into her new home since Kazem also has a daughter of the same age. Kazem is worried that society will not approve of the two kids from opposite genders sharing a home. Torn between choosing a brighter future for her children and having to abandon her young son, Leila is required to make some tough sacrifices.
The film is fraught with challenges that a single mother encompasses in contemporary Tehran. There is no easy way out for a woman, not in the workplace nor at home. In the context of Iran's state-sanctioned censorship on thinkers, an independent voice such as Mohammadi's and resilient stories such as Leila's prove urgent and necessary.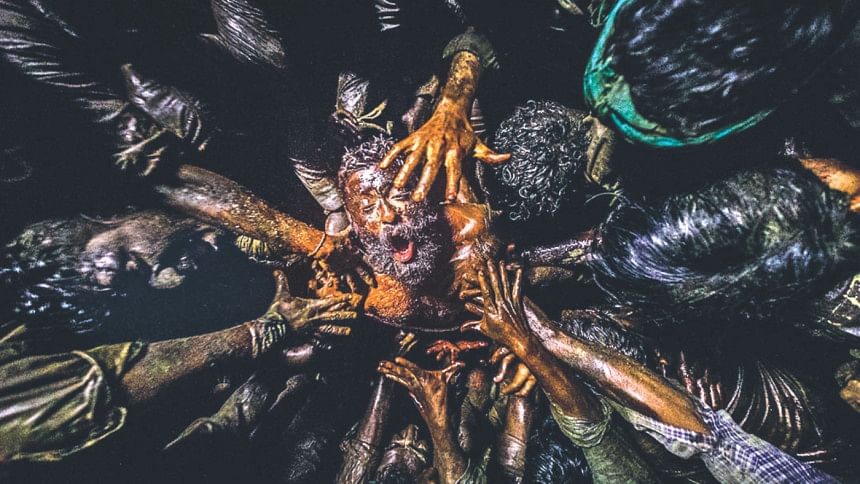 Jallikattu (dir. Lijo Jose Pellissery)
Language (Region): Malayalam (India)
Jallikattu is an adaptation of the Malayalam short story Maoist by S. Hareesh, who also wrote the screenplay for the film. Simply put, this film is utterly bonkers. Set in a village in Kerala, India, a buffalo escapes and wreaks havoc in the village, destroying forests and shops and injuring men.
Quickly, the entire village is set on chasing after the buffalo in an attempt to tame it. But in doing so, Lijo Jose Pelliserry exposes the dark and wild nature of men when pushed towards chaos. The chase itself becomes some kind of race for one's masculinity. Old enmities resurface, political parties try to leverage the situation, a police car gets burned in riot. An absolute madness, that's what it is. By the end of this apocalyptic high-intense thriller-comedy, the line between man and beast becomes all the blurrier.
This violent and aggressive examination of masculinity is heightened by the jarring and sharp soundscape. With Jallikattu, Lijo Jose Pellisery marks himself as a bold voice in Malayalam cinema. His previous film, Angamaly Diaries, is available on Netflix.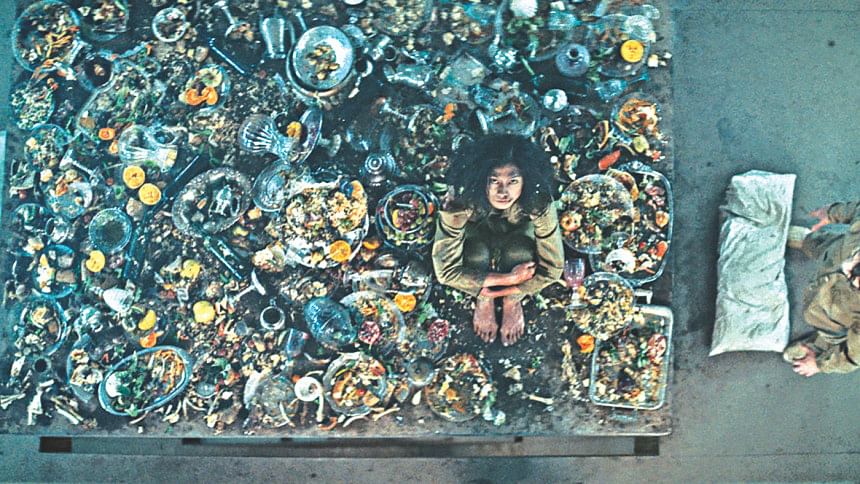 Sarah Nafisa Shahid is a writer and art critic. Follow her on Twitter @I_Own_The_Sky for more art and film commentary.