No punishment for the Rohingyas' massacre
Myanmar has granted early release to the soldiers who were jailed for the killing of 10 Rohingya Muslim men and boys during the 2017 military crackdown in Rakhine. They were the only ones convicted for the massacre and displacement of almost 700,000 Rohingya. This has, so far, been the only case where the Myanmar military acknowledged any complicity in anything in Rakhine. The soldiers were sentenced to 10 years' imprisonment and hard labour and their early release is essentially eyewash.
The Reuters journalists who exposed the massacre were actually sentenced to seven years in prison, before they were granted a presidential amnesty last month, after serving 16 months. Myanmar has repeatedly misled the international community as well as dilly-dallied on repatriation of the more than a million Rohingya refugees in Bangladesh.
Md. Zillur Rahaman
Gandaria, Dhaka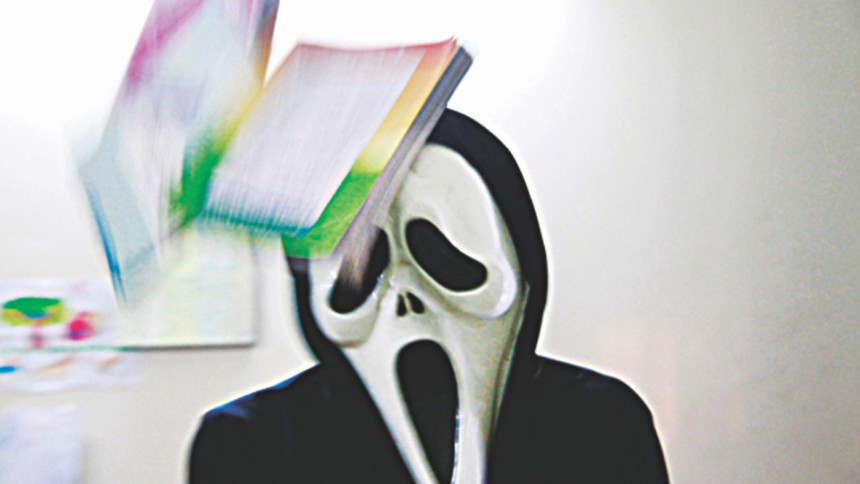 Studies are not everything
Nowadays, parents are intent on furthering the chances of their children get deeply involved in their children's education. It is excessive pressure on both children and parents, with urban parents in particular, investing time and money to enroll them in coaching centres after school. Young children end up spending all day on their studies. The interests of the children and the teenagers they grow up to be are hardly considered and their parents' hopes of them being doctors or engineers.
Children are always compared against their cousins, friends and neighbouring children and this is not good for any child's self esteem and building their own identity. Such a dependence on formal schooling (and the lack of options) also means that most children are not receiving a well-rounded education. Parents often exclude children from focusing on or enjoying anything other than their schoolwork.
The time has come to reevaluate this. Schools need to change a damaging culture of competitiveness and parents need to be aware that studies are not the be-all and and-all of life. Children should be given freedom—freedom to think, imagine, and decide what they want to study, what they want to be.
Hasan Tasnim Shaon
University of Dhaka