Humayun Azad
28 April 1947 – 12 August 2004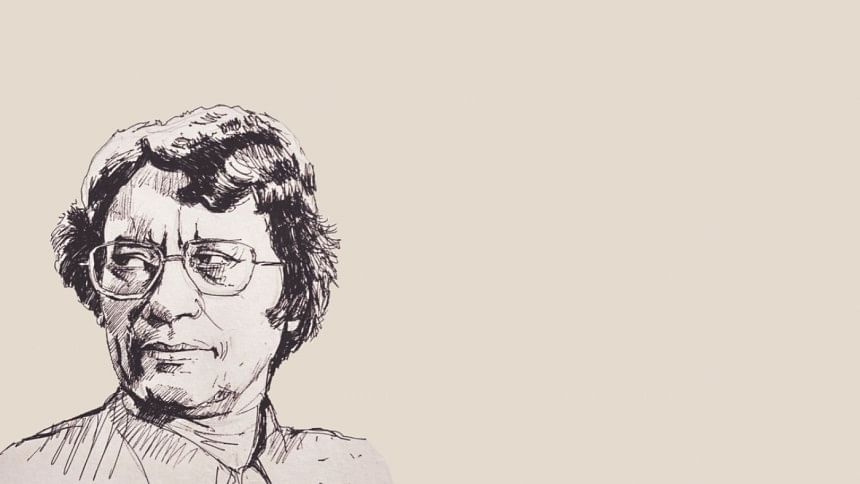 Abu Kaiser, one of his fellow students in the department of Bangla, Dhaka University, remembers Azad as the student who used to don "a Bonde Ali Miah-like hair-do" and "whose reticence belied his intelligence and his goonpona (creativity)". And he went on to add that Azad used to befriend only the meritorious students of his class and had little time to waste in idle chit chat.
We were politically active and were attached to different student organisations. However, Azad stayed away from the hubbub of real polity," wrote Kaisar in a recently published article. But Azad first became famous for a political poem he wrote during his student life. "Blood Bank" was the poem that made a ripple in the campus. It even went beyond that when people started to consider it a testimony to the political climate of the '60s, which was severely subjugated to the military rule. The poem was published in Kolkata in the weekly "Desh" and the "Amrito".
Mashukul Haq, editor of the Observer Magazine and a classmate of Azad remembers him as a brilliant student "who came from a science background and switched to Bangla and turned out to be the best in his class." "He was also impulsive in nature, and it was evident at an early stage that he was destined to become a rebellious voice," he adds. Haq considers him a voice against those who use religion as a political tool.
The excerpt is taken from Humayun Azad: A Truncated Life written by Mustafa Zaman and Ahmede Hussain published on Star Weekend Magazine on September 1, 2004.