Humayun Ahmed
(13 November 1948 to 19 July 2012)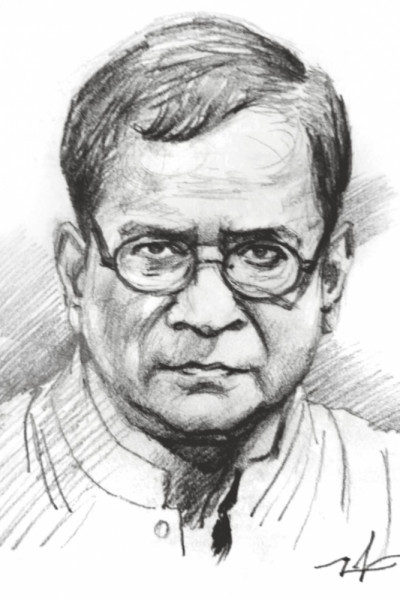 Humayun Ahmed was an author, dramatist, screenwriter, playwright, filmmaker and cultural legend of Bangladesh. Humayun reached the peak of his fame with the publication of his novel Nondito Noroke (In Blissful Hell) in 1972, which remains one of his most famous works, winning admiration from literary critics.
"People lie on account of necessity and self-interest.
We fail to see things that exist in front of us. We don't remember the love that surrounds us. every day, at every moment. But we remember the love that wafted up like a cool breeze and disappeared just as quickly.
Be careful about those who smile without making a sound.

There is a certain kind of joy when you touch food. People who eat with spoons and fork are deprived of that joy."