Akhteruzzaman Elias
16 February 1943 – 4 January 1997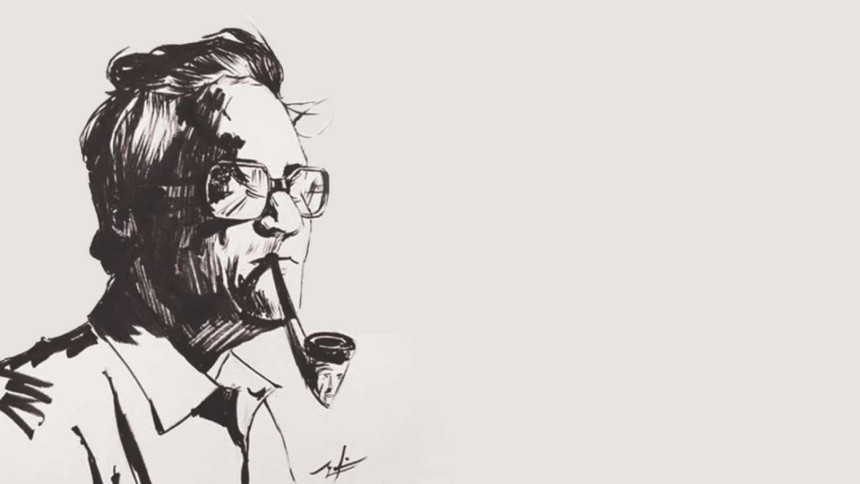 Born in Gaibandha District, Akhteruzzaman Elias was a Bangladeshi novelist and short story writer. He did not write many novels yet he is arguably the most radical novelist of Bangladesh is recognised as one of the most critically acclaimed Bengali novelists.
After starting his career as a lecturer at Jagannath College, Elias worked in the same post till 1983. Subsequently, he worked as Deputy Director, Directorate of Primary Education, Vice-Principal of Music College, and Professor and Head of the Department of Bengali at Dhaka College. 
With only two novels -- Chilekothar Sepai (The Soldier in an Attic, 1986) and Khowabnama (Tale of Dreams, 1996) -- Akhtaruzzaman Elias left an indelible impression on the Bangladeshi readers. With an active political viewpoint, he wrote several short stories and essays, which are also noteworthy addition to our literature.
NOVELS
Chilekothar Sepai 

(The Soldier in the Attic) (1987)
Khoabnama (Tale of Dreams) (1996) 
SHORT STORY COLLECTIONS
Dojokher Om (The Warmth of Hell)
Dudhbhate Utpat (No Peace in Milk and Rice)
Onno Ghore Onno Shor 

(Another Tune in Another Room)
Khoari (Hangover)
Jal Shopno, Shopner Jal
ESSAY COLLECTIONS

Shongskritir Bhanga Shetu 

(Broken Bridge of Culture)    
AWARDS

1977 : Humayun Kabir Smriti Puraskar

1983 : Bangla Academy Award in Literature

1987 : Alaol Sahitya Puraskar - Chilekothar Sepai

1996 : Ananda Puraskar - Khwabnama

1996 : Saadat Ali Akhand Puraskar - Khwabnama

1996 : Kazi Mahbubullah Gold Medal - Khwabnama

1999 : Ekushey Padak (posthumous)​