The Fate of Julian Assange
Why is it important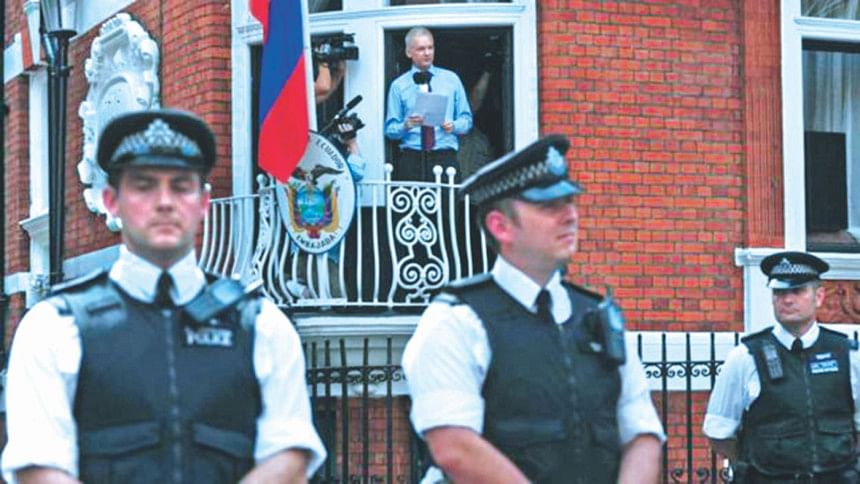 Pulitzer Prize winning journalist Glenn Greenwald once described WikiLeaks as being "one of the very few, if not only group, effectively putting fear into the hearts of the world's most powerful and corrupt people." But was that too outlandish of a statement?
As Amy Goodman of Democracy Now said back in 2011, Julian Assange—through WikiLeaks—is the most published human being on the planet. That includes the largest leaks in the history of the CIA, State Department, Pentagon, the US Democratic Party, the government of Saudi Arabia, etc. And Assange himself has been nominated for the Nobel Peace Prize nine times in a row, including this year by Nobel Peace Prize laureate Mairead Maguire.
In 2010, when WikiLeaks released the Iraq War Logs, it literally shifted the conversation from the US debating how many more troops it should send to Iraq, to how it needs to withdraw its troops already there. I could go on endlessly about WikiLeaks' countless achievements. But one that should be mentioned is that it was WikiLeaks that rescued Edward Snowden from Hong Kong and managed to secure asylum for him in Ecuador (which he was unable to reach when the US government cancelled his passport mid-flight, hence stranding him in Russia) when no other organisation, including The Guardian that most profited of his revelations at the time, was willing to step up and help—which is what made the US government and intelligence agencies dislike WikiLeaks even more.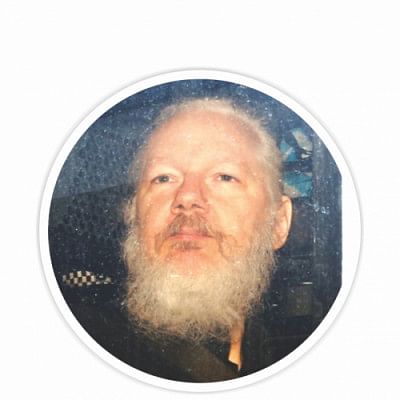 During a Sydney rally this year, legendary journalist John Pilger, quoting a plan conceived as early as 2008 by the Cyber Counter-intelligence Assessment Branch of the US Defence Department said: "It was as if they planned a war on a single human being, and on the very principle of freedom of speech. Their main weapon would be personal smear. Their shock troops would be enlisted in the media." What was this plan? To destroy "the feeling of trust that is Wikileaks' centre of gravity," according to the document. And for an organisation (the only one in the world) that takes pride in its 100 percent record for accuracy in publishing, that, is a big deal.
But as Pilger also explained, it is because WikiLeaks' published material could not be challenged that Julian Assange has been endlessly smeared for a good part of nine years. And not only smeared. As Icelandic politician Ögmundur Jónasson revealed, in 2011 the US sent a "planeload of FBI agents to frame Julian Assange." Under whose direction? Current US Special Counsel Robert Mueller.
Despite failing in that particular effort, Assange has continually been portrayed as a criminal, even though he had never been charged of having committed any crime—including for rape in Sweden as is mistakenly believed—prior to him being dragged out of the Ecuadorian embassy on April 11 and charged by the UK for skipping bail back in 2012, when he sought asylum in the Ecuadorian embassy. An asylum was granted because of legitimate fears of him being extradited to the US and prosecuted with secret charges by a secret US grand jury—which Assange was also vindicated over when the US finally brought forward its charge after his arrest by the UK police, despite denying for years that it existed.
As legal experts including from the UN have stated since April 11, the incident of forcing Assange out of the Ecuadorian embassy after the Ecuadorian government terminated his asylum—right before it was granted a USD 4.2 billon loan from IMF (ironically, WikiLeaks had received leaked information much earlier that Ecuador had indeed negotiated ending Assange's asylum for a loan from the IMF)—violated countless international laws and set a dangerous precedent for multiple reasons.
But what is more concerning even for those who do not like Assange, WikiLeaks, or the work they do is that, according to Pentagon Papers whistleblower Daniel Ellsberg: "The pursuit of Julian Assange would...chill all the whistleblowing and leaking." And going a step further, James Goodale, US First Amendment lawyer and former general counsel of the New York Times, said that "the prosecution of Julian Assange", if it succeeds, would be a "near death blow" to "investigative reporting based on classified information". And, in fact, according to a number of highly respected journalists, including Amnesty International's Global Award winner Chris Hedges, "criminalise" journalism itself.
As many journalists, lawyers and human rights advocates have pointed out, all of this is unprecedented. And the fact that the US government—with the help of the British government and the new Ecuadorian government under President Lenin Moreno—would go to such lengths just to prosecute Assange and WikiLeaks is extremely hard to imagine.
Yet, that is exactly what is happening. Justifying, perhaps, the statement by Greenwald that I mentioned at the beginning.
Eresh Omar Jamal is a member of the editorial team at The Daily Star. His Twitter handle is: @EreshOmarJamal