Legends of Lalbagh
Even After Her Death, Pari Bibi's Soul Is Still Believed To Linger Inside Fort Aurangabad.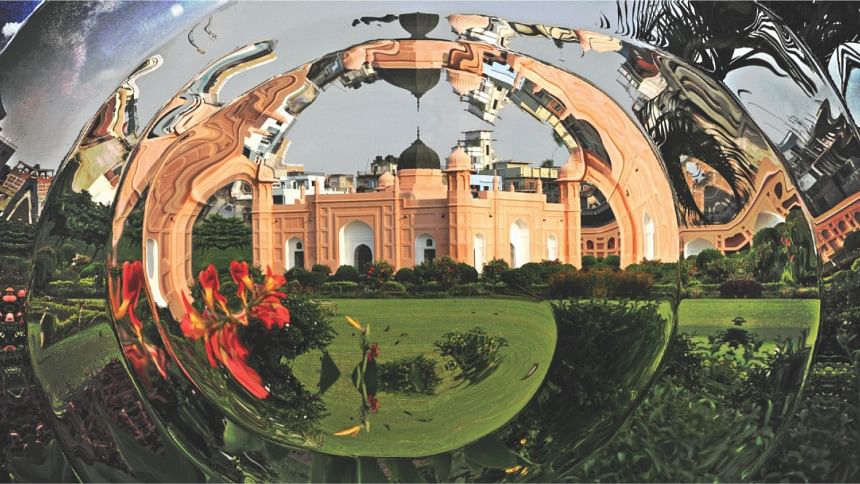 Since the time of inception of Fort Aurangabad, more popularly known as Lalbagh Fort, various myths have revolved around it. Grounding all the historical facts and stories, it is commonly believed that Lalbagh Fort stands as a memorial of the unfulfilled dreams of Mughal Prince Muhammad Azam (The beloved son of Emperor Aurangzeb). In the mid 17th century, he was serving as the Viceroy of Bengal and began the construction of the impressive Lalbagh Fort complex.
So from this point of historical narration the popular stories begin. According to legend, after the Mughal prince departed to assist his father in the war against the Marhattas, Shaista Khan continued with building the project. Unfortunately, Khan stopped the construction work after the untimely death of his much-loved daughter Iran-Dukht, warmly known as Pari Bibi. According to the legends, Bibi was engaged to Prince Azam at the time of her death. Locals believe, after her demise, on every full moon, Pari Bibi comes down on the fort, sings, dances and moves around it.  
Historians and archaeologists, however, denied such stories, Dr. Shahnaj Husne Jahan a prominent archaeologist says, "These stories are all made up. In reality no such thing happens inside the fort. In the last 20 years I heard thousands of such stories." 
Fort Aurangabad and the Pari Bibi's mausoleum inside the fort is a unique piece of Mughal architecture. The mausoleum's interior is embellished with black basalt stone from Rajmahal and white marbles from Jaipur. Encaustic tiles of various colours were used. 
People from all walks of life believe that the gracious fort has a hidden passage, popularly known as Shurongo Path. According to different versions of the story, it was connected with other parts of river, but with the passage of time-- dust and sediments closed the cave. There are rumours stating that to see the depth and find out the end of the Shurongo, British government sent elephants with other different animals and who never returned from the cave. After the incident, British authorities closed the mouth of the cave forever.  
The custodian of the Lalbagh fort, Sultana Zakia Bedowra tells the Star Weekend, "There are many popular beliefs and stories among the local people. But the dates of the artefacts do not match with them. They only remain as myths."