Historical Shelves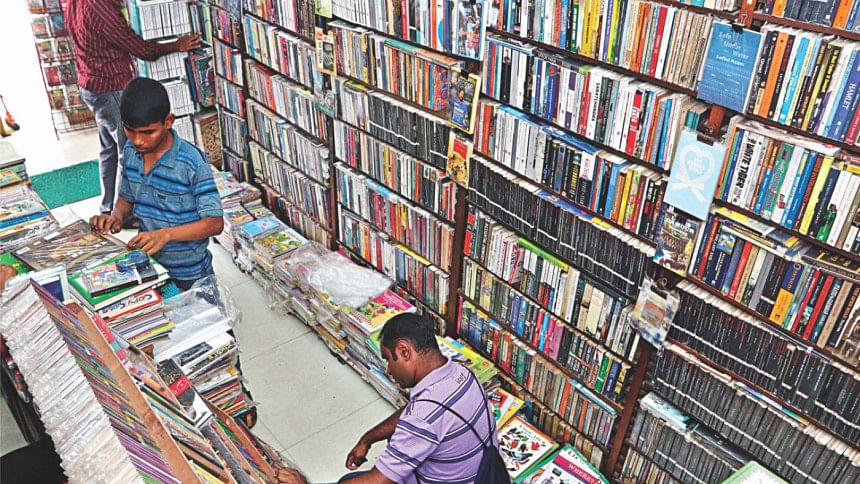 Books have played a huge role in our culture from the very beginning. The time when there was no social network or television, books were the only source of entertainment. Book stores used to be packed after office hours, and debates on characters such as Anna Karenina, Lolita or our very own Charulata or Banalata Sen used to go on for hours. 
Certain societies were built around these book stores from which were discovered great poets, writers, scientists, intellectuals. Maybe that time has gone by as now we have many options to entertain ourselves, but few of these stores still remain.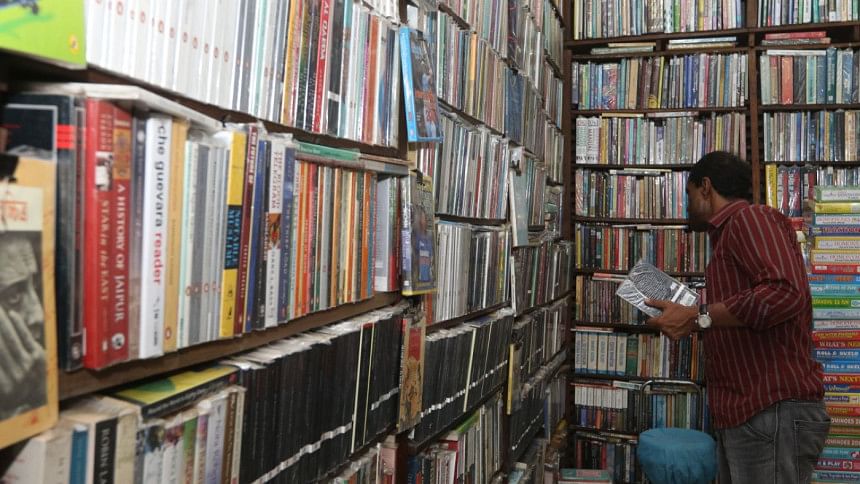 In 1963, Zeenat Book Supply opened their store at the heart of New Market. It is considered to be one of the oldest and popular book stores in Dhaka. The 53 year old book store was established by a Pakistan government PWD Officer. "My father started this bookstore as a project he can do after office. Late Dr Sharif, who was the husband of Jahanara Imam, gave my father this idea," says SAS Muhammad Faisal, the current owner of Zeenat. "He started the store with 500 tk and back then we used to sell academic books."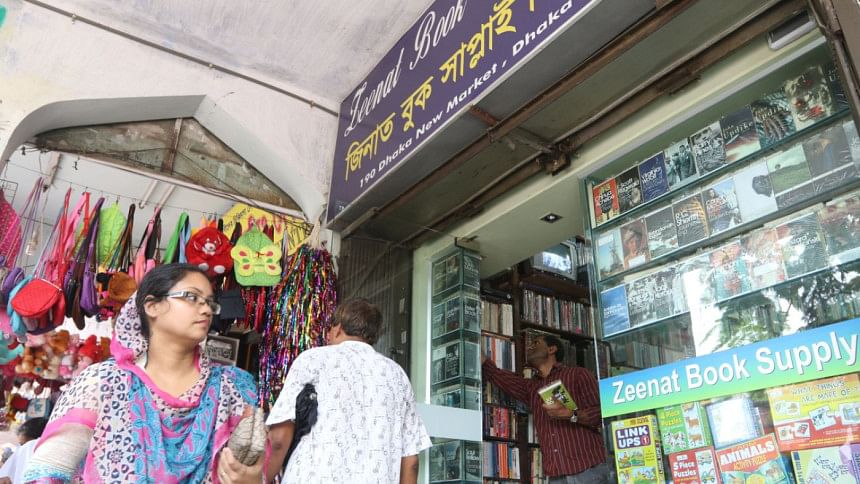 In 1977 when Muhammad Faisal took over, he started importing foreign books; making Zeenat one of the first stores to do so. "Back then, it was a hassle to import books as we didn't have that many resources. So we started off small by just importing classics from Penguin Publishers," says the owner. The store received immense popularity when they started to import books on various subjects such as philosophy, religion, science etc. Prominent persons such as Professor Rajjak, Habibur Rahaman, Jahanara Imam and many more were regulars in the store. "Poet Samsur Rahman used to come every day and used to tell me to remind him after one hour that he has to leave. That one hour always came after three or four hours," says Muhammad Faisal.
Though the glory of book stores have been blown in the dust in this digital age, Zeenat still holds its position as a historical hub. "The business maybe in loss, but still some prominent persons of our country comes to this store to look and talk about books. That is a pleasure which I can't give up, no matter what," says Muhammad Faisal.