A Celebration of life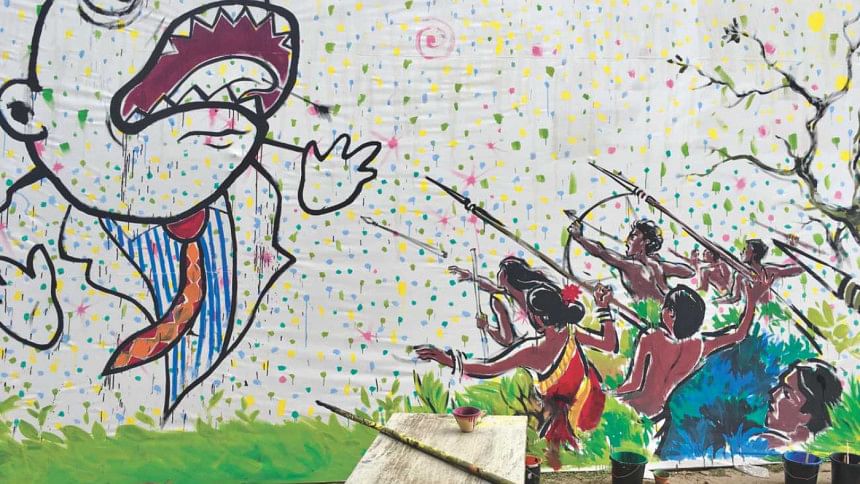 The people of Chunarughat observed something unique on the morning of March 10. Hundreds of activists, musicians and artists, singing together the songs of life, forests, rivers, and people, of rights and justice, marched towards the Radhamadhab temple of Chanpur tea estate. As they reached the temple, the locals embraced the rally with love and compassion. It was a rally of solidarity.
The march initiated a day-long event organised jointly by the Tea Estate Land Protection Committee, Tea Workers Youth-Student movement and Sharbapran Shangskritik Shakti to celebrate the continued struggle of tea workers to protect their land from the establishment of a Special Economic Zone. 
The tea workers of Chunarughat have remained one of the most deprived and exploited communities in the country. They earn only Tk 86 per day. The multinational tea companies make gigantic profit out of the hard work of this adivasi population. However, despite exploitation and low wage, the tea workers of Chunarughat sustain themselves through ploughing the little land they live on to grow their own food. The 511 acres of land of Chunarughat officially belong to the state, which was originally leased out to the multinational Duncan Brothers. As the lease expired in 2015, the government decided to take over the land for the purpose of establishing an economic zone. However, the tea workers of Chunarughat were able to build a strong and vibrant movement last year with the support of activists, environmentalists, left groups, and cultural activists. They refused to give up their only piece of land, and vowed to fight for it. 
The workers are still guarding their land. The celebration on March 10 was a celebration of their victory against state aggression. 
It also marked the anniversary of Sharbapran Shangskritik Shakti, a cultural front formed in solidarity with the movement of the tea workers. 
Workers from 23 neighbouring tea estates joined the celebration spontaneously. Starting the day by singing the national anthem, the workers, wearing their traditional costume and yielding their ancestral weaponry, such as bow and arrow, joined the procession of the activists which ended at the proposed site of the special economic zone. A cultural programme was also arranged at the premises of the Radhamadhab temple. Children from the tea-workers' family staged a moving play depicting the historic movement against the government, artists painted their protest message in a huge canvas, and students and cultural organisations from all over the country performed various cultural activities throughout the day.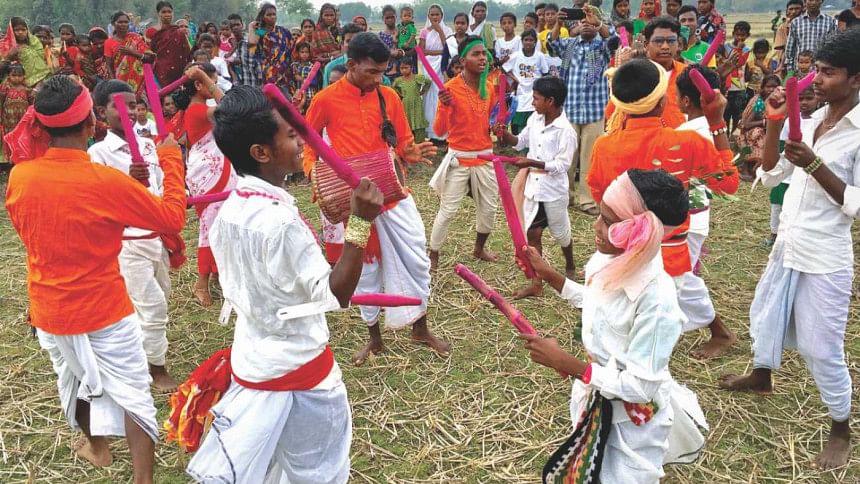 The message of the event was clear: there would be no economic zone in Chunarughat. The tea workers would not bear the cost of a 'development' model which would merely generate wealth for the wealthy at the cost of the already marginalised tea workers.



The writer is an activist. 

Translated by the Star Weekend Desk