Was that you Akela?
The story of a lone wolf that met its end near the Sundarbans and in turn launched a quest in search of its lineage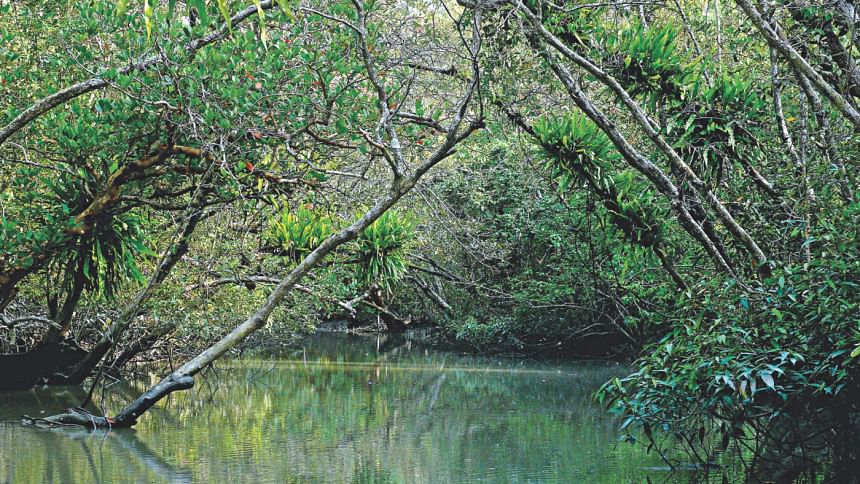 In Rudyard Kipling's The Jungle Book, a series of short fables published in 1894, Akela and Raksha were the wolf parents of Mowgli, the boy who was raised by a pack of wolves. In this story, however, it is of a lonesome, tired and trodden animal, that somehow found his way to Bangladesh just shy of the periphery of Sundarbans.  
The story of this particular wolf has unfolded in retrospect but his story has also led to a major quest for more of his kind in Bangladesh. 
It was in early June this year in the sweltering heat of mid-summer in Dhaka, that Muntasir Akash, a wildlife biologist at the University of Dhaka, bored and a little frustrated with a work manuscript, came across news reports displaying in gory detail the image of a canine-like animal beaten to death. 
The animal, back then believed to be a jackal, was photographed with its legs splayed and blood dripping from its jaws. The image alone is enough to send shivers down your spine. In case of Akash, the image launched a strange quest, later joined by his colleagues around the world to unearth the mystery of this canine. Because to him this animal did not look like a jackal at all. 
In fact, Akash's hunch was that this was a wolf. Which, to many, was a bizarre claim because for starters, no wolves have been seen in Bangladesh in the last half century. To be precise, the last of the wolves were seen in 1949, according to wildlife experts. Secondly this particular animal was found and later killed by villagers in Taltoli. Taltoli is a village in Barguna, right at the periphery of the largest mangrove forest in the world, the Sundarbans. However, Indian wolves do not consider the Sundarbans as their ideal habitat, at best it is considered as a suboptimal habitat for them.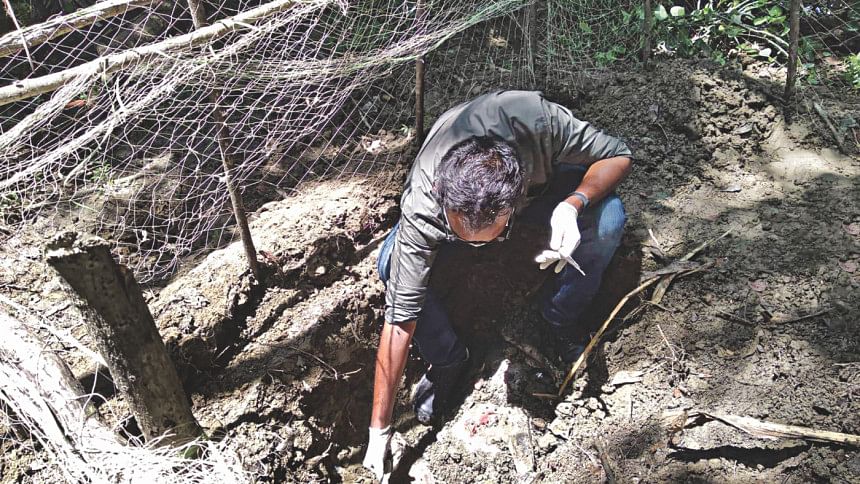 "The white patch around the cheek and throat of the animal was still visible," says Akash, his first clue to identifying the by then dead carnivorous mammal. He was also spurred on by the discovery of another wolf on the Indian side of the Sundarbans back in 2017. 
A few emails back and forth with two of the region's eminent carnivore biologists—Dr Jan Kamler and Dr William Duckworth—further reiterated Akash's belief. Not everyone agreed though, in fact, Bangladeshi experts insisted that this was a golden jackal, which is also not very common in the country. 
Akash also sourced some more unpublished photos from the then deputy commissioner of Barguna district, where the animal was killed. The new photos increased both his and his colleagues' belief that this was indeed an Indian wolf (Canis lupus pallipes), a subspecies of the gray wolf. 
Recently, however, debates have blown up about whether the wolf population in India is a distinct species in its own right. Akash, with a specialisation in carnivorous mammals, also speculates that if a population of wolves were to established existing in the Sundarbans, it could be a different subspecies altogether. 
But for all of that, first Akash needed to prove that this dead animal was not a golden jackal, rather a wolf. 
Unable to contain his excitement, he boarded a launch and then had to jump hop between a rickshaw, a motorbike, a few boats, before he made it to ground zero, i.e. Taltoli, a remote little village at the fringes of the bewitched and treacherous Sundarbans.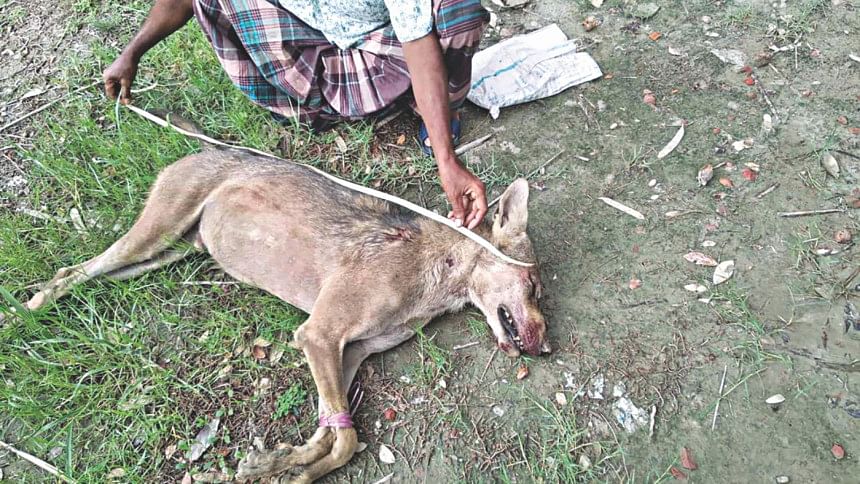 Here, buried neatly in the backyard of the forest ranger's office was the poor animal. 
By the time, Akash got there the animal had been dead for a week but when Akash ended up exhuming it, the body, apart from being moderately greasy, was more or less intact. 
The gory task of digging up the body was completed by Akash himself with help from a local ranger.
It took one look at the skull for Askash to say, "It could never be a jackal or any lesser canid species. It was a wolf for sure."
Once the body was unearthed, samples of hair and tissue were collected and sent off for DNA testing. The results, which came in July, confirmed that it was a wolf. An animal that was last seen in the country back in 1949. 
Some of the hair and tissue samples were handed over to the Bangladesh Forest Department and the rest was sent to Dr Haseena Khan, professor of the department of biochemistry and molecular biology at the University of Dhaka, who eventually confirmed the matter. 
Where did this wolf come from? Is there a population in the country?
The discovery of this wolf near the Sundarbans has sparked many questions. 
"Not only are wolves not supposed to be in Bangladesh anymore, they aren't supposed to be in the Sundarbans either. Indian wolves are creatures of the grasslands, scrub, deciduous forests and the areas between wilderness and agriculture," according to a report published on Mongabay, a leading international wildlife magazine.
But apart from this one instance of a wolf found among the soft, muddy lands of the Sundarbans, another wolf had been photographed on the Indian side in 2017, as I mentioned earlier. That wolf was photographed some 300 kilometres away from the nearest known wolf population. 
Some have speculated the wolf of Bangladesh could be the very one we saw on the Indian side of the Sundarbans.
"This is definitely not the same individual. It can never be. Yes, a wolf can cover great distances. But this is not their ideal habitat. The Sundarbans is a formation of mangrove islands and compartments separated by creeks, and formidable rivers. To be at Taltoli, that individual would have needed to cross the entire Sundarbans, then, one of the largest river mouths of the mangrove and then several localities. This is nearly an impossible distance to cover," says Akash.
Local journalists in Barguna have also come up with their own theories. Some believe the wolf may have washed over to this part of the country following Tropical Cyclone Fani which hit these parts between May 4 to 5. Following the storm, the locals noticed attacks on their livestock—a calf was killed and a few other failed attempts. Locals also reported that a dog-like animal was sighted during these attacks. Locals eventually managed to capture the wolf and it was killed in their hands. 
"The wolf possibly survived, however long it did, by lying low in a nearby protected area, the Tengragiri Wildlife Sanctuary."
While it is unlikely that a population exists in Tengragiri as it is a plantation forest, Akash wants to believe this was not some lone wolf incident and this could be a clue to an unknown and as of yet, unidentified breeding population that exists in the Sundarbans. 
Most conservationists, however, remain sceptical. Whether this was a lone wolf or part of a greater lineage, only time and further research (which is ongoing) will tell.