Our environmental saviour?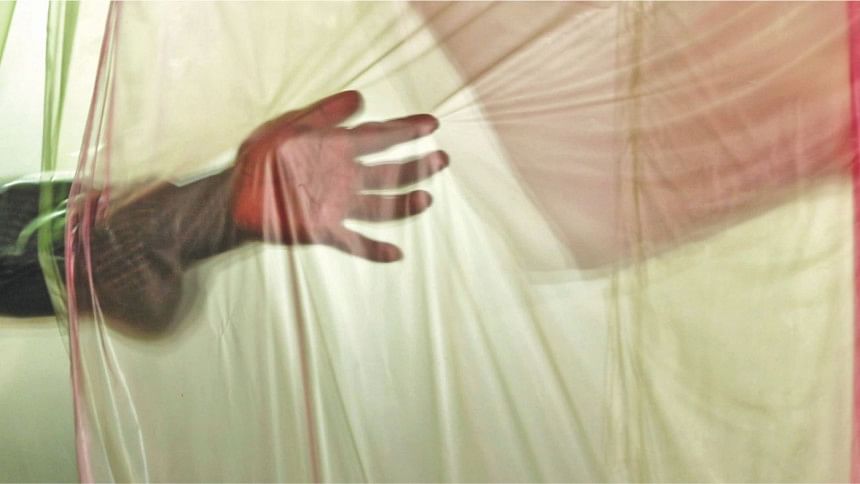 As global concerns continue to rise with 500 billion to 1 trillion plastic bags being produced every year around the globe, a number of eco-friendly companies have come up with a seemingly wonderful idea: biodegradable bags.
However, the term biodegradable has since become controversial, with many of those companies accused of cashing in on environmental concerns. The state of California essentially made the use of the term illegal, while an Australian federal regulator imposed hefty fines on a company claiming to produce so-called biodegradable bags.
Therefore, when Bangladeshi scientist Dr Mubarak Ahmad Khan claimed that he could produce biodegradable polymer bags out of jute, we had reasons to be suspicious. A team from The Daily Star paid a visit to his unglamorous laboratory inside Latif Bhawani Jute Mills in Demra to verify his claim.
Khan and his team accompanied us as we witnessed how Sonali Bag—as he has named the polymer bag he invented—turned into ashes when burnt, unlike normal polythene bags that produce toxic carbon monoxide during combustion.
We also saw how, within a few hours, the bag starts to dissolve in water. The project report suggests that replacing polythene bags with Sonali Bag will not only reduce marine plastic pollution but may also help ease the city's water-logging as ordinary polythene bags clog the drainage system.
Khan, former chief scientist and director general of Bangladesh Atomic Energy Establishment, says the polymer bag, produced by cellulose extracted from jute, will completely degrade in soil within six months. "We have also found a way to make it happen within three months," he adds.
What's more, Sonali Bag does not disrupt the flow of nutrients and minerals that trees take from the soil. "When it dissolves in the soil, it becomes organic manure," says Lotifur Rahman, an assistant to Dr. Khan. "In fact, it alleviates the damage caused by polythene bags by impelling the nitrogen fixation process."
What surprised us the most was how it looked and felt exactly like a polythene bag, albeit eco-friendly and compostable. But would it be able to "out-market" inexpensive polythene bags?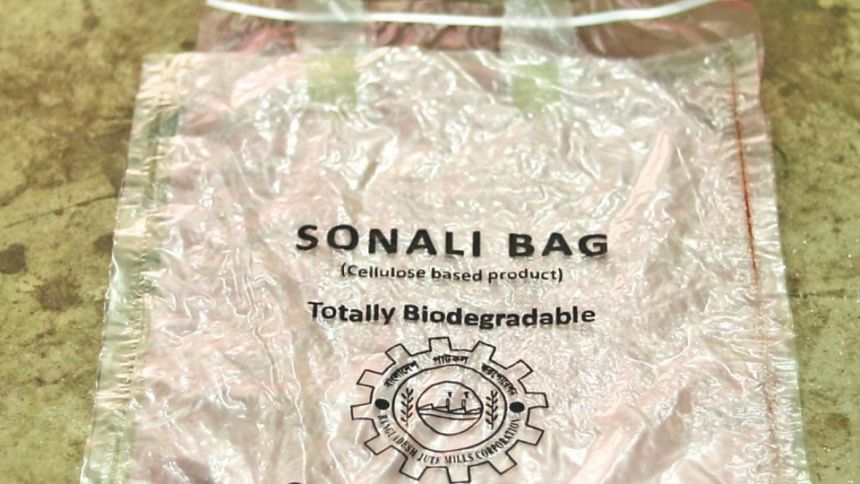 Dr Khan concedes that Sonali Bag is a bit costlier than polythene bags but insists that the price difference will significantly reduce once the commercial production is in full swing. "If you consider the environmental damage that plastic bags cause, the cost difference is really negligible," he says.
He is currently working on expanding the Sonali Bag pilot project, financed by Jute and Textile Ministry, into a large-scale production project to test its commercial viability.
Mubarak Ahmad Khan, whose works have been cited more than seven thousand times according to Google Scholar, spent decades on the potential commercial use of jute. His invention of compostable polymer bags from jute earned him a gold medal from the Bangladesh Science Academy in 2015. In addition to polymer bags, his notable inventions include Jutin—a jute-reinforced polymer-corrugated sheet.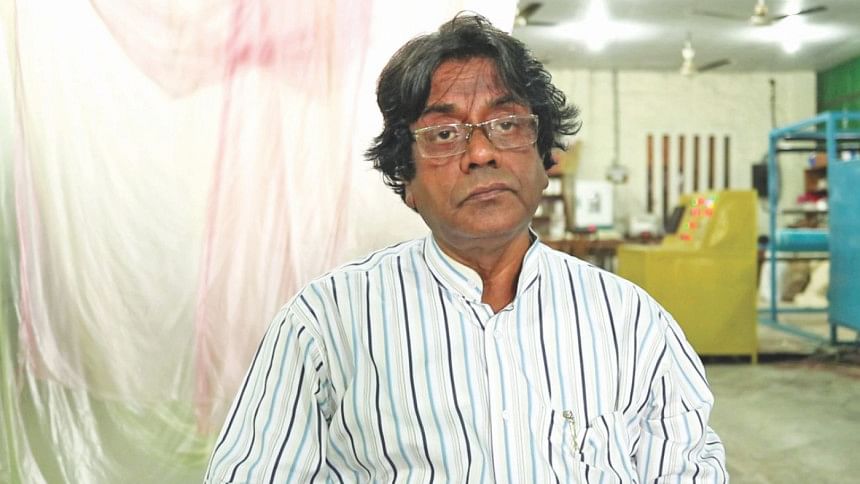 The Sonali Bag project might not have kicked off in the first place if it was not for backing from the government, and its commercial success may still, at least in part, depend on the government's intervention.
In 2002, the then government banned the use and sale of polythene bags, coupled with a widespread awareness campaign, to cut down on pollution. The effort resulted in mixed success, but over the last few years, polythene bags have again started to dominate the market largely because there has not been any reasonable alternative, says Zakir Hossain, joint secretary of Bangladesh Poribesh Andolon (BAPA).
Now that Sonali Bag appears to be an option, the government could restart enforcing the old ban, he suggests, which may have a dramatic impact. Also, full-scale commercial production of Sonali Bag may revive the labour-intensive jute industry, which was weakened due to the dominance of plastic and polythene bags.
While Sonali Bag may be a bit more expensive than polythene bags, it is still five times less costly than imported compostable bags, thanks to the use of low-cost indigenous technology, low labour cost and the availability of jute. Therefore, the project also has a bright export potential, Hossain says, as the global biodegradable market is forecast to reach 5 billion USD by 2021.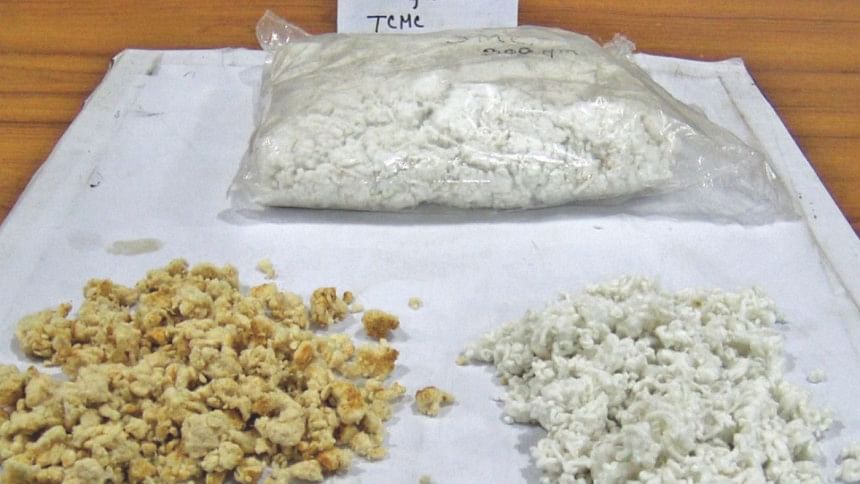 Dr Khan has already begun to explore export opportunities, persuading some local companies that export goods to Europe and the Middle East, where the use of biodegradable materials are encouraged, to use Sonali Bag. In addition, Khan told Prothom Alo last month that a UAE-based American company and Australia's Melbourne City Council have expressed interest in buying these jute-reinforced polymer bags.
All he needs now is adequate resource and capital, which the government promised that he would have. "I have received support from the government whenever I sought it but, you know, things move a bit slower in government offices," he quips.
Nazmul Ahasan is an editorial assistant at The Daily Star.