BURN THE WATCHTOWER
Dead Brown Bodies vs. Hurt White Feelings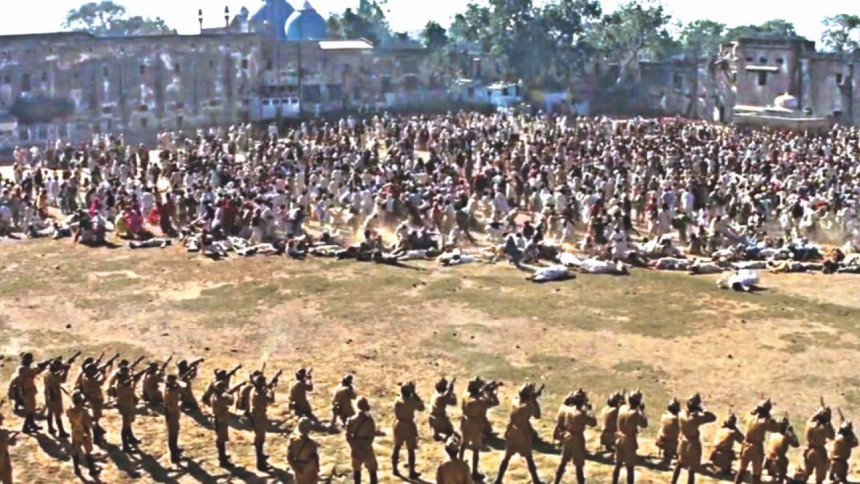 I'm writing this on April 13. Exactly a hundred years ago, today was the day of the Punjabi New Year, celebrated by the Sikhs as Baisakhi. At Baisakhi, 1919, the British Indian army massacred about a thousand people (British inquiries suggested 379 dead) in a garden in Amritsar.
Their crime was being Indian and falling under the notice of a worthless piece of British execrence called Dyer (excuse me for not expressing myself more honestly—schoolchildren read this newspaper). Amritsar in the Punjab was seen as a hotbed of dissent against the toxic Raj, which in the eyes of the imperialists was disloyalty. Violence went back and forth, with incidents such as police shootings of protestors and arson against British banks. Events came to a head after the assault of a British missionary, Marcella Sherwood. Dyer, the local commander, ordered that Indians passing through the street where Ms. Sherwood was attacked must be made to crawl on their bellies the whole way: "Some Indians crawl face downwards in front of their gods. I wanted them to know that a British woman is as sacred as a Hindu god and therefore they have to crawl in front of her, too." Dyer's further 'punishments' for people of Amritsar involved indiscriminate lashings of Indians, and finally a sustained assault of an unarmed crowd at Jallianwala Bagh.
The Bagh was small, with narrow exits. Dyer's forces—who were Indians themselves—blocked them all, and fired rifles until they ran out of bullets. People died trampling one another, or trying to escape by jumping down a well. Two armoured cars were at the scene—Dyer fully intended to use their mounted machine-guns, but they couldn't fit through the Bagh's entrances. Despite official censure Dyer was lauded as a hero for this act of mass murder, and died unrepentant.
(Ms. Sherwood, if one had sympathies for her as a victim, described Dyer as the "saviour of the Punjab" in a letter during his tribunal for the massacre. Were the hundreds killed by the imperial pig not Punjabis? Did they perish in gratitude for their salvation, knowing that they deserved punishment for daring to think their country belonged to them and not people like Sherwood and Dyer? Did Sherwood, a schoolteacher, feel that the bullet was appropriate punishment for the 42 children and one baby killed by her white male saviour? These are questions worth asking if one meets her in the afterlife.)
There has, obviously, never been an official British apology for Amritsar. Queen Elizabeth II visited the Bagh in 1997, but did little more than sign the guestbook. There were no regrets or requests for forgiveness. Prior to the visit, she'd remarked that the history of India and Britain was full of good and bad moments, and that the bad should be looked past so that the good was not overshadowed. Prince Philip, the longest-running practical joke of the British monarchy, passed by the memorial plaque which asserted 2,000 dead and made the only royal comment of the day—that the figures were wrong. He had known Dyer's son during his time at the navy, he explained.
Prince Philip was outraged over the suggestion that his country had killed 2,000 civilians, and felt he had to speak up. Fine; but his own government had suggested that 379 people had been killed instead, but this didn't seem to bother him as much.
Dead brown bodies matter less than hurt white feelings. It is depressingly typical for the West to quibble over the numbers ithas butchered. It is typical for the West to round on those it has victimised and say that in fact these accusations are disproportionate, that such generalisations and exaggerations make them victims as well. Hell, my usage of the term 'the West' will already have caused much pearl-clutching (jewelry probably originally looted from India.)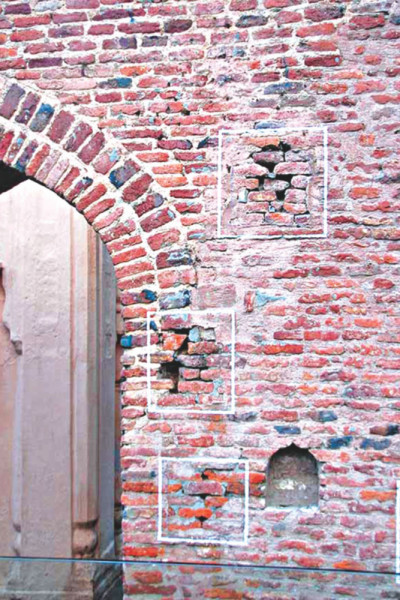 I was present at a conference last week. Refugees gave testimony of the terrors and troubles they face on the way to Europe, and the challenges of life even after receiving asylum. It is harrowing material, and raised reflections on just what exactly the liberalism of Europe looks like on the ground—is it liberal and humane for Europe to fund Libyan dungeons to trap migrants in, for example? To pursue border control policies that demonstrably increase the chance of drowning in the Mediterranean? Is it liberal to criminalise European citizens who rescue people from that fate?
Two old white farts at the front weren't really interested in that. To them it was much more offensive that the panel—which included refugees—would use such generalising terms as 'Europe'. They lectured people who have seen exactly what Europe does, to be more mindful and careful in their language. It is deeply perverse. The feelings of Europeans at large are more valuable than dead, tortured and imprisoned brown bodies. The assault on Marcella Sherwood's honour was more valuable than the lives of the Baisakhi celebrators at Jallianwala Bagh.
Fortunately for the West, it has successfully conditioned the rest of the world to value its feelings over the actual lives of everyone else. I was never taught about Amritsar in school, and our states make little fuss over such things, allowing such crimes to slip away into obscurity. The socioeconomic power of the West allows it to dominate history, and shoot down truth claims against it.
Let us demand official apologies. Let us demand acknowledgement. Let us not be fooled by a version of history and geopolitics where we are the inevitable villains. And absolutely do not be lulled into looking beyond the past—that serves only those who have done things they would want forgotten. It's hard to conceive of a situation where brown people force white people to crawl on their bellies. Perhaps when that particular reversal occurs we might pretend that reconciliation and humility take place on level playing fields.
The writer is an artist and an MA candidate in International Migration at the University of Kent. Read more of this sort of thing in Disconnect: Collected Short Fiction.