The Milkshake Collective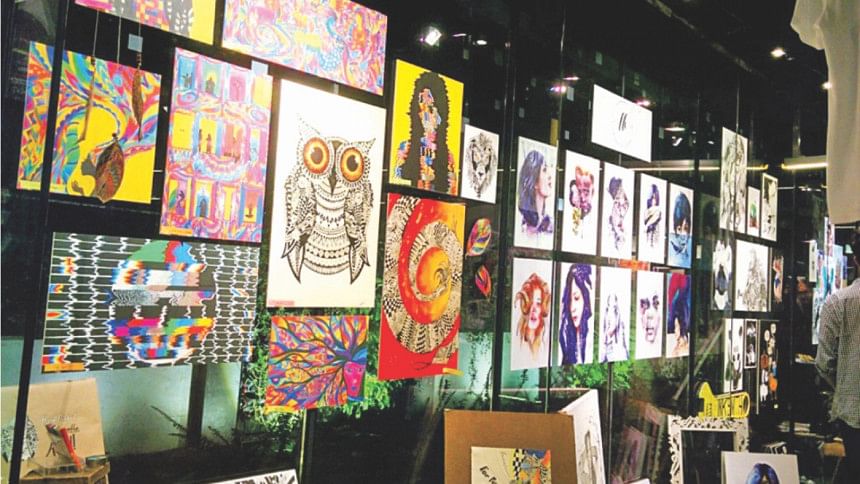 Photos: Tahsin Hyder
The Milkshake Collective is a group of 22 local artists, specialising art forms starting from pop to modern and graphic. Each artist has a different style and all these different forms of art were exhibited during a three-day event from 2nd June to 4th June in Cityscape Tower in Gulshan.
The exhibit showcased different methods of these artists who have come together to display their work. Canvas, paper, digital, and sculptural works were on display next to art prints, textile, décor and other merchandise. Apart from assortment, the young and thriving group of artists promised to hold one of the most exciting underground exhibits- which they successfully pulled off, being completely run by the artists themselves without links to sponsors and galleries. This first of many unique exhibitions gives platform to the many already established artists as well as new ones.
The radio partner for the event was Radio ABC 89.2 FM, and the opening night was catered by The Flourist.
"What I enjoyed was the humbleness and humility of the artists. I can't wait for more exhibitions of this sort!!" said a Raihan, a visitor.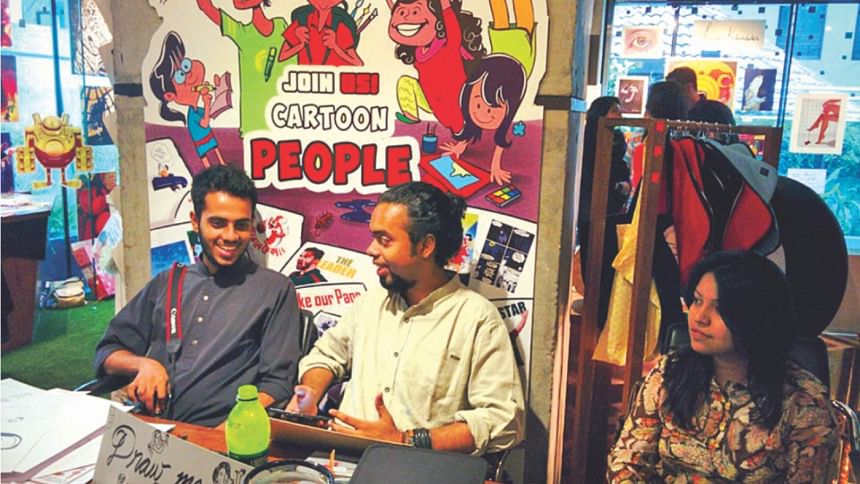 The participants at the event were Alia Kamal, Dibarah Mahboob, Farah Khandaker, Gazi Nafi, Ismail Ferdous, Istela Imam, Kabir Ava, Liza Hasan, Mahenaz Chowdhury, Maleena Dhrity Gomez, Manik N Ratan, Nuhash Humayun, Nuzhat Tabassum, Saiqa S Chowdhury, Saria Saguaro, Sayeef Mahmud, Shevi Vee, Syed Rashad Imam Tanmoy, Tanzia Haq, Tausif Sabir, Wasi Ahmed and Waseka Nahar.
"What the Milkshake Collective does is help various underground artistes of the country to come together under one umbrella and embrace the freedom to express themselves. We want to do what we want and love without having to account for it', says Saria Saguaro, an artist of The Milkshake Collective, who is also a pastry chef.