AN APPLE A DAY
WINTER DEPRESSION: AN UNUSUAL DISORDER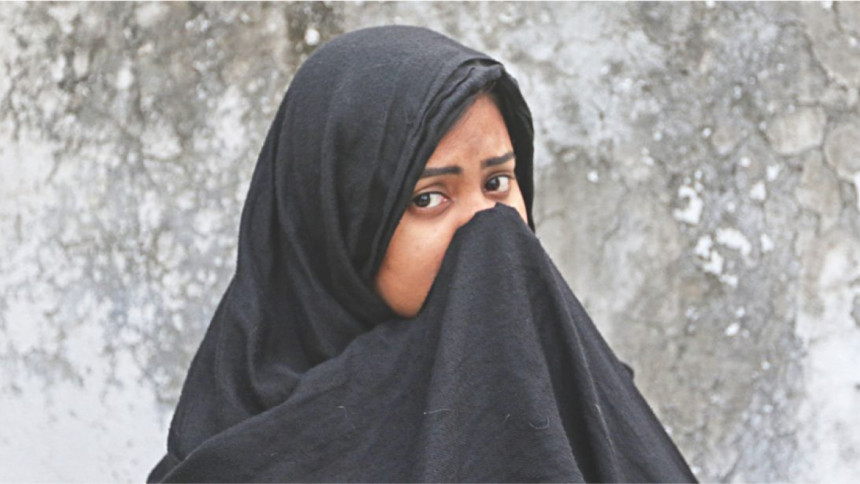 Photo: Kazi Tahsin Agaz Apurbo
Seasonal Affective Disorder (SAD) may sound uncommon to you, but actually, SAD is a kind of depression that often progresses during a specific season and at the end of that period, it may disappear. If a person feels down, gloomy or sometimes anxious during a particular season, mostly in winter, for at least two years in a row, then it can be termed as SAD.
The world renowned South African psychiatrist and author Norman E. Rosenthal and his colleagues at the National Institute of Mental Health formally described and named SAD in 1980. Later, in his 1993 book, 'Winter Blues' gave a standard introduction to the depression. SAD is also recognised as Seasonal Depression, Winter Blues, Winter Depression, Summertime Sadness or Summer Depression. But it is more noticeable and becomes a tad more severe in winter.
Though anyone can be a victim, it is more in familiar in women of 15 to 55 ages. Also, people who do not get enough sunlight in winter, who have parents, siblings, spouse or a close relative with SAD can be a victim as well. The definite cause of SAD is not found yet, though primarily, researchers have found a link between the brain and sunlight. It is proved that lack of sunlight may cause problems in the chemicals in the brain that affect mood, appetite and sleep. It may also affect the production of melatonin hormone, which makes a person feel sleepy. Another thing is lack of sunlight can influence one's 'biological clock' that controls one's sleep-wake pattern. 
Winter depression is usually visible from September-October and becomes acute in the months of December-January-February, and slowly fades away during April-May. Here are some definite symptoms-
* A person with SAD may feel depressed, hopeless, apathy, loss of self esteem, guilt etc. Sometimes, he/she feels irritable, sad, grumpy or moody.

* Sleep will be hampered. He/she may sleep for longer than normal but still feel tired and find it hard to wake up.
People with SAD usually eat more and crave for carbohydrates which result in weight gain.

* Many a times, they feel hard to concentrate on important issues, withdraw from friends and family due to depression, become less active than normal and face problems in physical contact. 

* Summer depression may show symptoms like insomnia and anxiety.
There are a number of treatments and solutions of the seasonal affective disorder though doctors recommend that it should be treated in the same way like the other depressions. The most effective ways are-

* The light therapy, often called phototherapy, where a special lamp called a 'light box' is used to create exposure to daylight is very useful for someone with SAD.

* Cognitive Behavioural Therapy (CBT) also known as talking therapy is another anti-SAD treatment. Counselling is almost the same as CBT.

* There are some antidepressants which also reduces the SAD symptoms. 

* Apart from these, for mild symptoms, spending times or having a walk in winter sunlight can be good treatment. Furthermore, exercising regularly and keeping in touch with the natural lights are the best solutions of eliminating SAD.
As SAD is a temporary mood change, there is nothing to be worried about for easy-going symptoms. But when the symptoms disturb one's daily activities greatly, they should obviously contact a therapist for mental peace and happiness.