1 Minute Please
Kalyan Corraya, has, over the past few years, become a very popular name in the Bangladeshi media. The young and energetic model and actor has worked on various films and dramas for a long time now. Recently, he is very busy with his Eid shootings. This week, Star Weekend has a quick chat with him about his inspirations, favourites, upcoming projects and much more.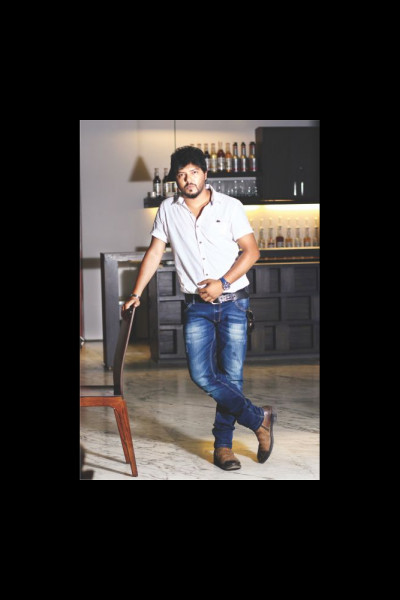 Who is your inspiration behind acting and modelling?
I have to mention Deep, one of my school friends, who inspired me the most for acting. But when the beginning of my journey was going well, since then, even today, I have gotten the best support from my family. 
What was your first Film?
'Pita (The father)'. Directed by Masud Akhand and produced by Impress Telefilm Limited. I starred opposite of Shaina Amin. 
Your three favourite co-artists-
Actually favourite co-artists are many, and this is really a very tough question for an actor to answer. If I have to choose, then Sadia Islam Mou, Joya Ahsan and Tariq Anam Khan.
Your three favourite foods-
I love eating all types of foods.  Shorshe Ilish (Hilsa fish with mustard), Biryani or Tehari, roasted chicken, and Taki Macher Bhorta.
What is your upcoming project?
Actually, days are getting busier for Eid shootings. If everything goes well, people will be able to enjoy my upcoming film 'Mukhosh Manush (The Fake)'.
What is your advice to young aspiring actors?
Don't run after glamour, don't work for Facebook popularity. If you want to be a real actor, try and portray different characters and challenge yourself. Follow the footsteps of senior actors-actresses.

— Nilima Jahan
Photo: Sheikh Mehedi Morshed