Wedding special
Perfumes for your wedding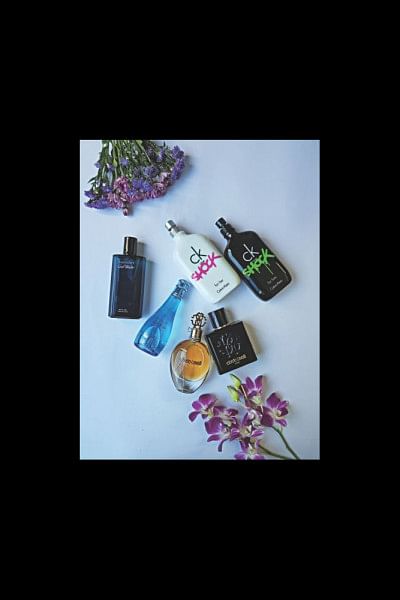 Wedding photos and videos and endless social network streams may have become the de facto method of keeping memories, but to remember the occasion in a unique manner, why not go for a perfume? Olfactory memory is a key marker for recollection and association with cherished events. Every time you use that specific perfume, you are bound to be reminded of your special day.
But to start off, you will need a perfume that is not just taken off the shelf based on its brand name and price tag. Considering fragrance strength and personal preference as well as the tolerance threshold of those around you, a little bit of 'nose-work' is required!
As most wedding events are held in the evenings, for the bride the choice would be for fresh, floral and fruity fragrances. For the groom, the fragrance of choice should be within musky and woody tones.  Also, if the bride or groom have a regular perfume of choice, this is the time to opt for something new and different. It may seem non-sensical, but as mentioned before, a special occasion requires a special scent to go with it. Selection and getting used to the perfume can take time, so instead of buying two or three days before, it is recommended to try them out at least a week beforehand.
Perfumes are not just great accessories for the bride and groom, they are excellent gifts as well. Travel sized gift sets can definitely work as party favours for the guests to make it more memorable for the attendees as well.
Since fragrance longevity depends on an individuals' body temperature, a better option is to test out the perfume beforehand at different times of the day and night as well.
Perfume World, importer of brand name perfumes in Bangladesh, provides samples for most of their perfumes. This wedding season, they are recommending the brides to check their Gucci and Escada collections. For the grooms, Versace, Dolce and Gabbana, Calvin Klein are good choices.
Of course, anyone is also free to choose as they please, it is their own occasion after all. Just follow the simple rule that moderation is key. Not only do you want you look and feel good, but smell great as well!
Photo courtesy: Perfume World
Perfume World started its journey in 2009 and currently is owned by Bangla Perfumes- the largest perfumery chain in Bangladesh. Log into https://www.facebook.com/PerfumeWorldbd or visit http://www.banglaperfumes.com.bdstores for their products and offers as well as list of outlets.