The Black Door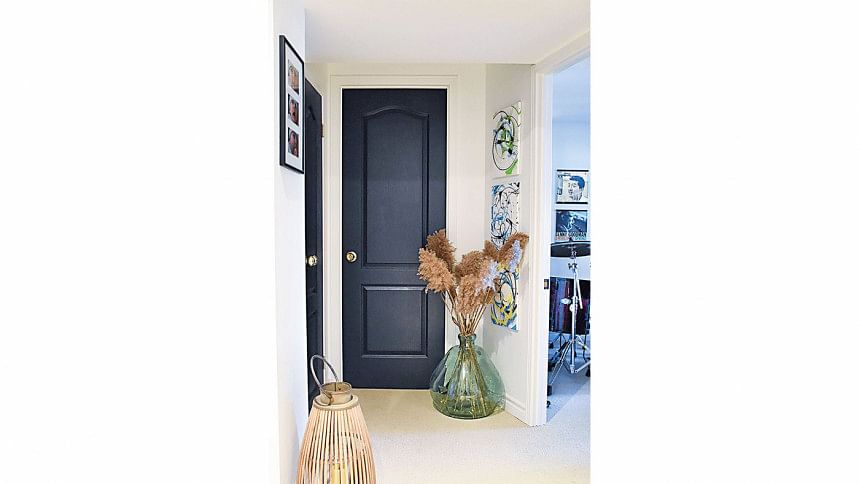 A realm with a big black door,
I badly want to explore;
A signage with a flower of gold,
Worn out but not too old,
Inside, what do you hold?
Like a piece from the Art Nouveau,
A charming thing to behold,
Like a novel full of mysteries-
Am I allowed to unfold?
Of cinnamons and cigarettes-
A pleasant scent I smell,
I touch the surface gently, and
I fall under a spell!
May I peep, may I knock?
May I break open the lock?
Shrouded in mist, a domain unknown-
Leaves me in awe, and my spirit regrown.
Aishwarya Raihan is a freelancing contributor for The Daily Star- Arts and Entertainment. She also writes poetry occasionally.