Black swan
from my blood fangs, disarrayed cold / looting my sore body / that has done so much for me, while I ached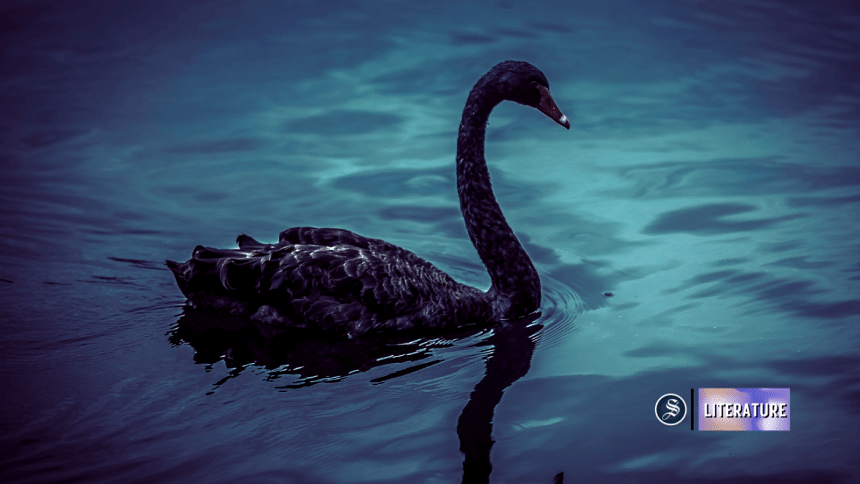 Like brutal infirmities, I burn to torture
the bad out of me; guilt seeping
from my blood fangs, disarrayed cold
looting my sore body
that has done so much for me, while I ached
and grieved
and bore
and screamed
day after day, to reinvent the child in me.
Earth, like jabbing throes, palpitates in utter silence;
picking up dust from room to room,
fighting to let the the light in.
I tear between synchronicities and
mourn to brave through
your barehanded obstacles–
and this visceral loop of disgust
that aligns with your evil,
begs to be held in darkness
where shards of black opal
clutter in the mines
of my mute victory,
and I take flight.
Snata Basu is an aspirant poet from Dhaka, Bangladesh. Her work mostly centers on passionate, personal bindings. She is currently pursuing a Bachelor of Arts in English Literature at North South University.