Time-restricted eating shows promising metabolic effects in type 2 diabetics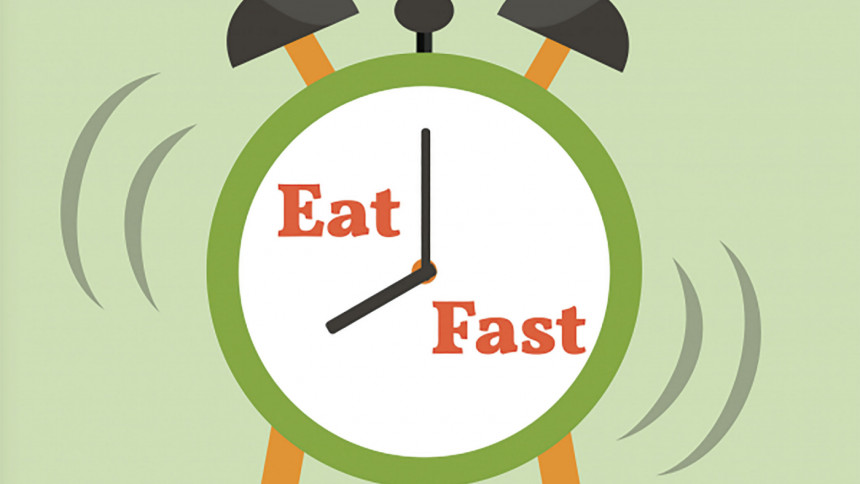 A new study in Diabetologia finds that following a time-restricted eating (TRE) protocol that limits food intake to a 10-hour window shows promising metabolic effects in type 2 diabetic adults (T2D).
 Fourteen people with T2D (7 men, 7 women, average age 67.5 years) and body mass index (BMI) ≥25 kg/m2 were recruited for the study. Two 3-week intervention periods, TRE and control (CON), were separated by a 4-week washout period. At the start of each intervention, participants' body weight was measured, and a continuous glucose monitoring (CGM) device measured their blood sugar every 15 minutes. They were instructed to keep their normal sleep, activity, and weight. A food and sleep diary from the first intervention was used to ensure diet consistency during the second.
TRE decreased 24-hour glucose levels, mainly due to lower nocturnal blood sugar, and the average time with blood glucose in the normal range increased to 15.1 hours versus 12.2 hours during the CON phase. The TRE group had lower morning fasting glucose than the control group, possibly due to better nocturnal glucose control. TRE did not increase hypoglycemia (low blood sugar), and no serious adverse effects were reported, demonstrating that a 10-h eating window is a safe and effective lifestyle intervention for adults with T2D.