Our second brain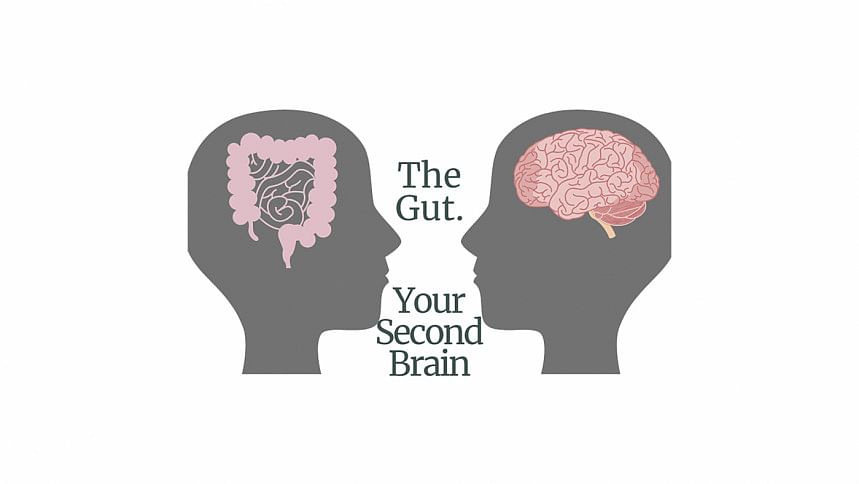 From our immune system to our mood, our gut affects everything. My father used to say that most diseases started in the gut. Scientists call the gut-regulating enteric nervous system (ENS) the 'little brain' or 'second brain.'
Researchers found 'gut brain connection' or 'brain theory'. They explained that a lesser-known nervous system in our guts (second brain) communicates with the brain in our head. Together, 'our two brains' play a key role in certain diseases in our bodies and overall health and wellbeing.
The ENS is our 'gastro-intestine' nervous system. Through an extensive neural circuit this complex network works with the body's central nervous system (CNS) to control our digestive system. Researchers first called the gut a second brain because it communicates via neurons and neurotransmitters. That means basically, our gut sends signals to our brain, and our brain sends signals to our gut. The 'fight or flight' response concept, the brain to send signals to the gut, causing gastrointestinal issues. Likewise, irritation in the gastrointestinal system will send signals to the brain causing mood changes.
Serotonin, the 'feel-good hormone,' stabilises our well-being and happiness. So, we might think that it is mainly produced in the brain. But the digestive tract produces about 90 percent of this well-known brain neurotransmitter. While we usually concentrate our focus on diet and exercise to improve our health; we often overlook sleep. It can restore energy levels and heals both physical and cognitive damage. There is a strong connection between diet and sleep. Low-fiber, high-saturated-fat diets may impair sleep.
E-mail: [email protected]