Missing teeth?
Discover a lifetime solution!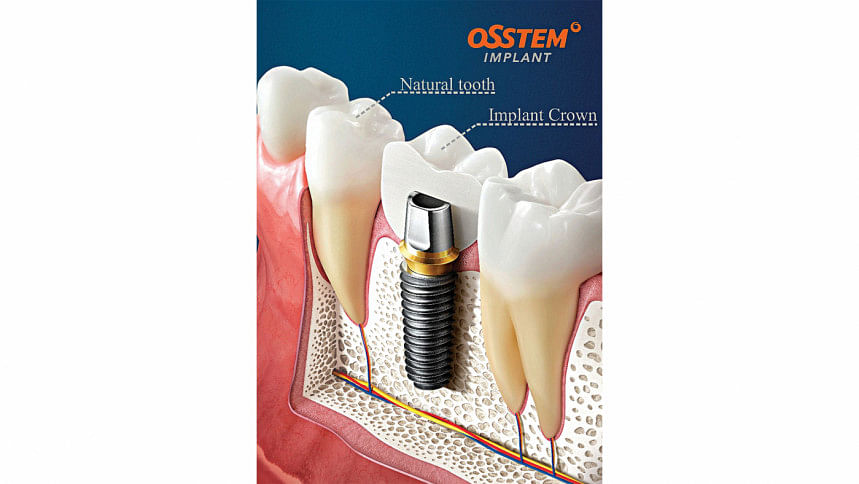 Tooth loss due to ageing, accidents, or decay can be a concern, but Osstem Implant, a renowned implant business in Korea offers a lasting solution, says a press release. They provide dental implants, a successful and popular method worldwide that replaces missing teeth with artificial ones without harming adjacent teeth. Osstem Implant, a global leader, offers dental equipment, IT services, education, and more, serving 90 countries.
A dental implant is a modern solution that replaces missing or damaged teeth with artificial teeth anchored by metal posts in the jawbone. It resembles and functions like natural teeth without relying on adjacent teeth for support.
Dental implants are in high demand in Bangladesh, attracting expatriates seeking affordable treatment. Osstem Implant promotes "Digital Dentistry" in Bangladesh to enhance implant surgery safety.
Benefits of dental implants include a natural appearance, no need to grind adjacent teeth, easy maintenance, permanence, improved speech and eating, and the preservation of healthy bones.