Millions of women worldwide have unmet contraception needs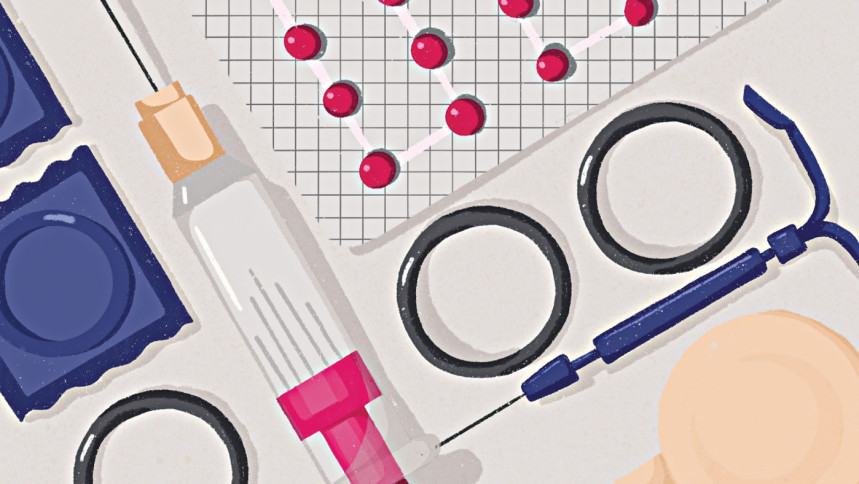 The most comprehensive assessment of worldwide contraceptive need and use, published recently in The Lancet journal, estimated that over 160 million women and adolescents with need to prevent childbearing remained without contraception in 2019 - despite major increases in global use since 1970.
Expanding access to contraception is a key goal of international initiatives and a Sustainable Development Goal (SDG) indicator. It is linked to women's social and economic empowerment and better health outcomes. Preventing unintended pregnancies reduces maternal and neonatal mortality. Contraception allows women to plan childbearing, stay in school, work, and gain social and economic empowerment.
Based on 1,162 self-reported representative surveys on women's contraceptive use, the authors used modelling to produce national estimates of various family planning indicators, including the proportion of women of reproductive age (15-49) using any contraceptive method, the proportion of women of reproductive age using modern methods, the types of contraceptives in use, demand satisfied with modern methods, and unmet need for any contraceptive method.
Women needed contraception if they were married, unmarried, sexually active, able to get pregnant, and did not want a child within two years, or if they were pregnant or had just given birth and wanted to delay or prevent pregnancy.
Globally, 48% of reproductive-age women use modern contraception, up from 28% in 1970. From 1970 to 2019, demand was satisfied by 79%. Despite the increases, 163 million women without contraception needed it in 2019. Contraceptive availability in 2019 varied widely by region and country.
Southeast Asia, East Asia and Oceania had the highest use of modern contraceptives (65%) and demand satisfied (90%); whereas sub-Saharan Africa had the lowest use of modern contraceptives (24%) and demand satisfied (52%). Between countries, levels of modern contraceptive use ranged from 2% in South Sudan to 88% in Norway (See table 1 for further country-level estimates). Unmet need was highest in South Sudan (35%), Central African Republic (29%) and Vanuatu (28%) in 2019.
The Family Planning 2020 Initiative (FP2020) aims to increase modern contraception use by 120 million women in 69 priority countries by 2020. The number of women using contraception in these countries (excluding Western Sahara) increased by 69 million between 2012 and 2019, leaving the initiative 51 million short of its goal if these levels remained unchanged in 2020.
The study finds that women and 15-19 and 20-24-year-olds have the lowest demand satisfaction rates globally, at 65% and 72%, respectively. Ages 15-24 account for 16% of total needs but 27% of unmet needs, or 43 million young women and adolescents worldwide in 2019.