Victory Day hockey from tomorrow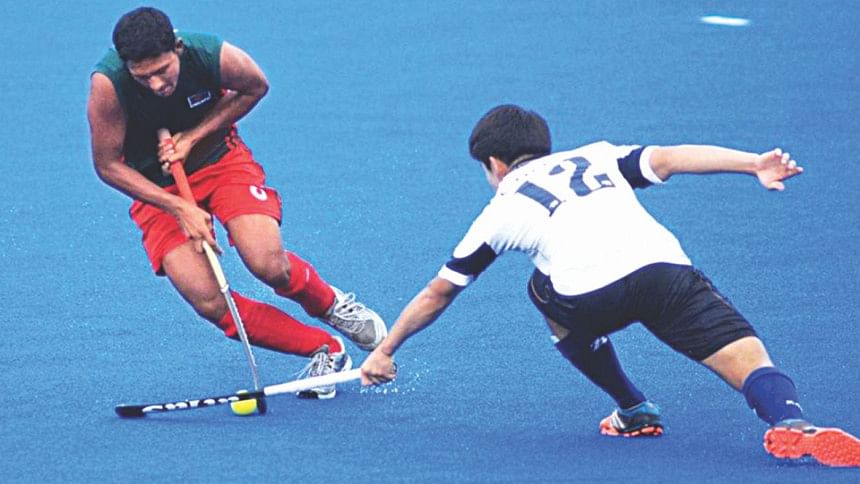 The 13th Victory Day Hockey Competition starts tomorrow at the Maulana Bhasani Hockey Stadium in Dhaka. Six teams, split into two groups, will vie for the title of the eight-day competition.
The teams are: Bangladesh Navy, Bangladesh Army, Bangladesh Police, Bangladesh Air Force, BKSP and Chandgaon Sporting Club of Chittagong.
Two teams from each group will move to the semifinals, with the final scheduled to take place on December 26. The champions are to be awarded Tk 50,000 while the runners-up will receive Tk 30,000. The opening match and the final match will be telecast live on ATB Bangla.
All this information was disclosed at a press conference held at the Bangladesh Hockey Federation headquarters yesterday where the federation's vice-president's Khaza Rahmatullah and Anvir Adil Khan and sponsor's company, Walton's head of sports and welfare department Iqbal Bin Anwar were among others present.