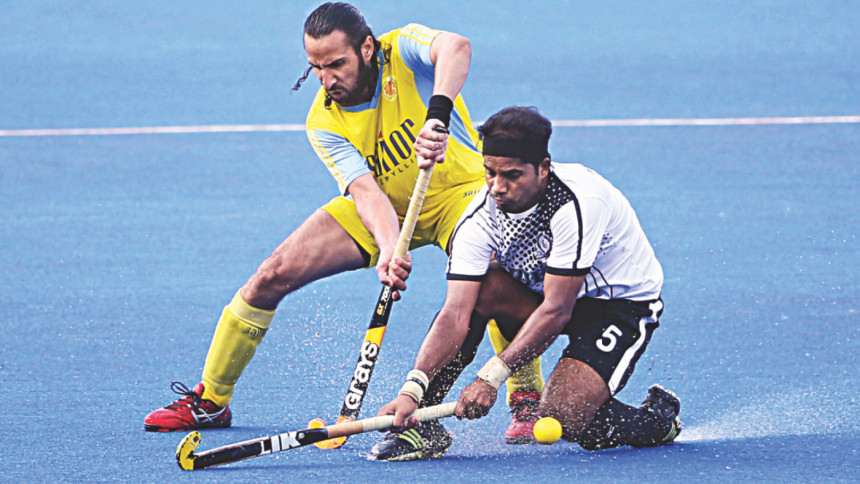 The high-voltage affair of the Green Delta Insurance Premier Hockey League between Mohammedan and Usha Krira Chakra was stopped 18 minutes before scheduled time, with the game locked at 2-2, thanks to bad light and a delay in start which was caused by the late finish of an earlier match of the day.
With 18 minutes left of play and the match locked at 2-2, Usha were awarded a penalty corner but Mohammedan goalkeeper Zahid Hossain declined to continue due to bad light and the umpires took nearly 15 minutes to suspend the game. The remainder of the match will be played today.
Earlier, Dhaka Mariner Youngs Club notched up a 2-1 win over Sonali Bank in a troublesome encounter which came to an end nearly half-hour later from scheduled time due to frequent halts following arguments over umpires' decisions, scuffles between players and entrance of club officials into the ground.
Taher Ali had cancelled out an Ashraful Islam strike to make it 1-1 at one stage before Ashraful converted a penalty corner to give Mariners the victory.