Sharapova out of Olympics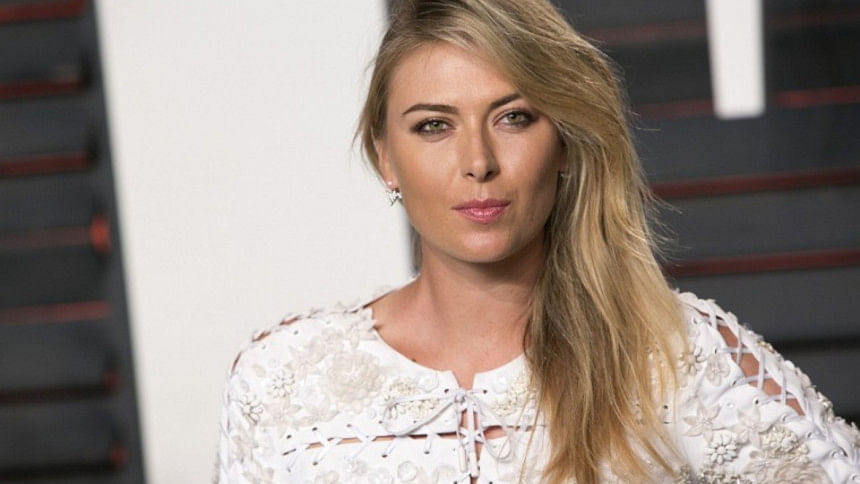 A Court of Arbitration for Sport decision on the two-year doping ban for Maria Sharapova has been put back two months to September, the court said Monday, ruling the tennis superstar out of the Rio Olympics.
The 29-year-old Russian, one of the biggest names in tennis, tested positive for the banned medication meldonium during January's Australian Open, in a severe blow to her reputation.
"Maria Sharapova and the International Tennis Federation (ITF) have agreed to defer the CAS decision until September 2016," said a CAS statement.
"Due to the parties requiring additional time to complete and respond to their respective evidentiary submissions, and several scheduling conflicts, the parties have agreed not to expedite the appeal. A decision is expected to be issued by September 19, 2016."
The original ruling was expected by July 18, with Sharapova hoping that a successful appeal would have allowed her to spearhead the Russian tennis team in Rio.
Russia's participation at the Games, which begin on August 5, is already under fierce scrutiny after its track and field team was banned for separate state-sponsored doping.
Sharapova's ban was backdated to January 26 this year, when she tested positive for the prohibited substance.
Meldonium was added to the world anti-doping WADA list on January 1. Sharapova said she had been taking it for 10 years to help treat illnesses, a heart issue and a magnesium deficiency.
Sharapova has previously blasted the ban as "unfairly harsh".
The CAS statement added: "In her appeal to the CAS, Ms Sharapova seeks the annulment of the (ITF) tribunal's decision to sanction her with a two-year period of ineligibility further to an anti-doping rule violation.
"Ms Sharapova submits that the period of ineligibility should be eliminated, or in the alternative, reduced. The final decision will be announced and published by CAS when it is available."