Serena passes Sharapova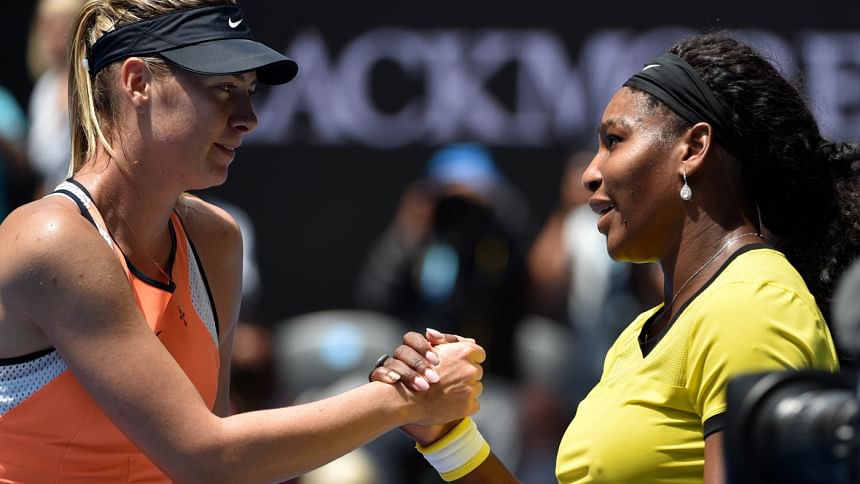 Serena Williams may have been second best at the French Open on Saturday but the American has moved ahead of fellow tennis player Maria Sharapova to top the women's earnings list in sports, according to Forbes Magazine.
Williams ended the Russian's 11-year reign as the world number one women's money earner in sports by hauling in $28.9 million in combined prize money and off-field earnings over the past 12 months, the magazine said on Monday.
Sharapova, who lost some sponsorship money after announcing she had tested positive for the recently banned substance meldonium at the Australian Open in January and is provisionally suspended, holds second spot at $21.9 million.
American mixed martial arts standout Ronda Rousey shot up to third on the list at $14 million from eighth place.