'Like living in a fool's paradise'
Bangladeshi shuttlers have been participating in the Yonex-Sunrise Bangladesh International at home since 2012 in a quest to develop and make up for a lack of overseas tournaments, but improvement remains a distant prospect. Only Shapla Aktar and Alina Sultana have made an impression so far -- grabbing bronze in the women's doubles in the 2018 edition -- while the rest usually faced eliminated in the first or second round. Former summer and national champion Enamul Haque, who once took part in the tournament regularly, spoke to The Daily Star's Anisur Rahman about the players' performances and the tournament.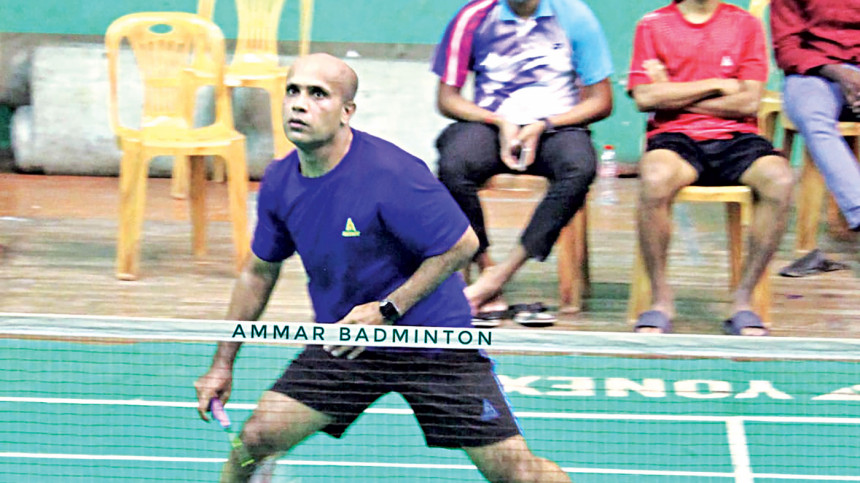 The Daily Star: What are you doing at present?
Enamul Haque: While I am the distributor of Ashaway, a badminton accessories company, I am still playing badminton at the national level and conducting a badminton academy in Sylhet.
DS: Why did you establish an academy?
EH: Since the sudden death of coach Jahangir Alam and the departure of some senior shuttlers, a vacuum was created in coaching in Sylhet, so I came forward as a senior player to make an academy in 2010. The academy has approximately 30 players but we have to contend with a lack of practice courts. 12 to 15 players have already played for the national badminton team.
But we can't keep talented shuttlers in Sylhet. They leave for the country for a better life because they don't get anything by playing for the national team. Talented shuttlers like Milad bhai, Saim Bhai, Tarek, Jainal, Dipon and Mangal left the country despite showing promise in national and junior national championships.
DS: Local shuttlers once again failed to shine in the edition of the Yonex-Sunrise badminton tournament, an event you once played regularly. What were the returns for shuttlers playing in the tournament?
EH: Nothing other than the self-satisfaction of getting an opportunity to play against foreign players in an international tournament. Hoping to achieve something from this tournament is akin to living in a fool's paradise because we don't have any proper preparation or sponsorship for players. It is like fighting on a battlefield with guns but no bullets.
DS: Was the condition the same when you represented Bangladesh in the Yonex-Sunrise tournament?
EH: The present condition is far poorer than what we were used to in the past. The whole world is going forward but we are crawling back. To be honest, badminton has no patronisation like cricket or football. I have heard that national players practiced with used shuttles in the two-week training camp this time. Then tell me how the players will deliver in an international tournament?
DS: What hindrances do you see to the progress of badminton in Bangladesh?
EH: Do you know that five types of poor-quality shuttles were used in the national championship, which was completed in just two days instead of five? The games were even till midnight. Meanwhile, players had to bear the cost of accommodation and food while also paying high entry fees to take part in the ranking tournament, but the prize money was a token amount. Then how a shuttler will compete in Dhaka? Besides that, the premier league, which is the lone source of income, was last held about eight years ago. How will we progress?
DS: What should the federation do to get a return from the international tournament?
EH: There is no alternative but to conduct long-term training and send players abroad to participate in overseas tournaments while also increasing the number of competitions in the domestic circuit. We had long-term training ahead of the 2010 SAFF Games and we repaid that by winning bronze medals.