Murray eases to 25th straight win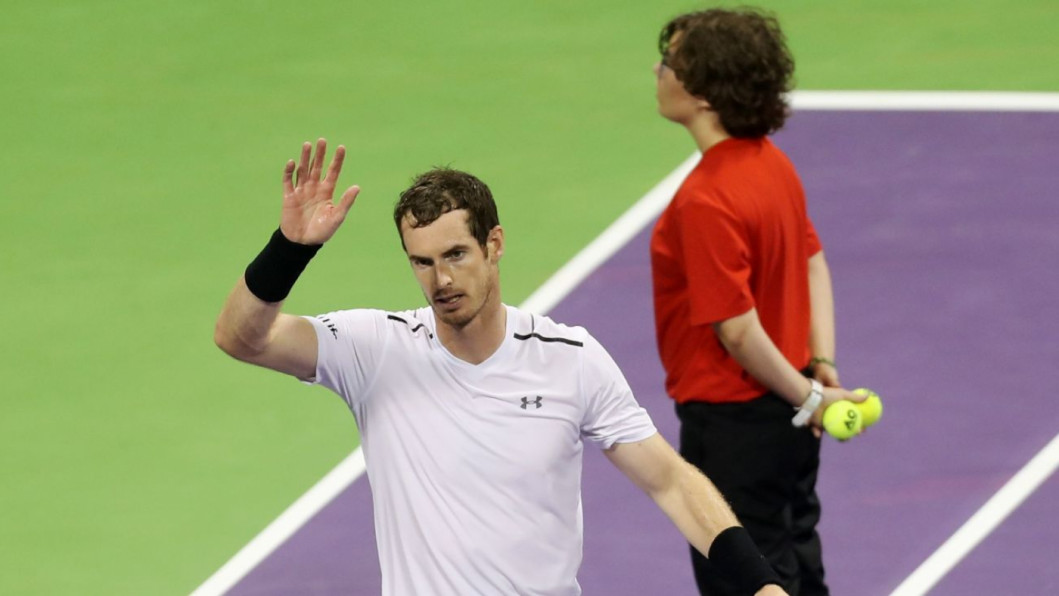 Andy Murray began 2017 where he left off last year, beating Jeremy Chardy in straight sets in his season opener in Qatar on Tuesday to register his 25th consecutive victory.
The world number one secured a 6-0, 7-6 (7/2) first-round victory, breezing through the first set in just 20 minutes before the Frenchman improved in the second.
"From my side, I felt like I hit the ball very clean," Murray said.
"I wasn't mis-hitting many balls, moved pretty good, served well, especially in the tiebreak.
"For a first match it was good for sure."
The last time Murray was beaten was back in September by Argentina's Juan Martin del Potro in the Davis Cup, more than 100 days ago.
His last tournament defeat came earlier in the same month to Japan's Kei Nishikori in the quarter-finals of the US Open.
During his stunning end to 2016, the Briton not only remained unbeaten but won five consecutive titles and snatched the world's number one spot from Novak Djokovic.
Despite extending his winning streak Murray said the victory in Doha felt like "starting afresh".
He said he had made subtle adjustments to his game which helped put together his impressive run.
"Last year the difference I made in the second serve, the improvements I made in the second serve, I won like three more points on my second serve.
"(That) doesn't sound like a lot, but over the course of a year it's a big difference."
"Any percentage here or there that you can improve in your game is big," he added.
Murray is the number one seed in Doha and Djokovic, the defending Qatar Open champion, is number two.
If matches go to form the top two players in the world will meet in a mouthwatering final on January 7.
Murray will play Austria's Gerald Melzer in the next round on Wednesday.
Djokovic will meet Argentina's Horacio Zeballos on the same day.
Also through on Tuesday was number three seed Tomas Berdych after the Czech star beat Italy's Alessandro Giannessi 7-6 (7/1), 6-2.
He faces Germany's Philipp Kohlschreiber in round two.
Frenchman Jo-Wilfried Tsonga saw off Russia's Andrey Kuznetsov, winning 6-1, 4-6, 6-2 to set up potentially the best match in the next round, against Germany's Dustin Brown, also Wednesday.
"I played pretty good in the first set, then I was waiting a little bit more in the second for the good shot," said Tsonga, who was playing his first match in Doha since taking the Qatar Open title in 2012.
"It was a good match. Good to win."
Among those watching in the crowd in the Qatari capital was Nasser Al-Khelaifi, president of French football club Paris Saint-Germain and also president of the Qatar Tennis Federation.