Murray battles past Fognini, and conditions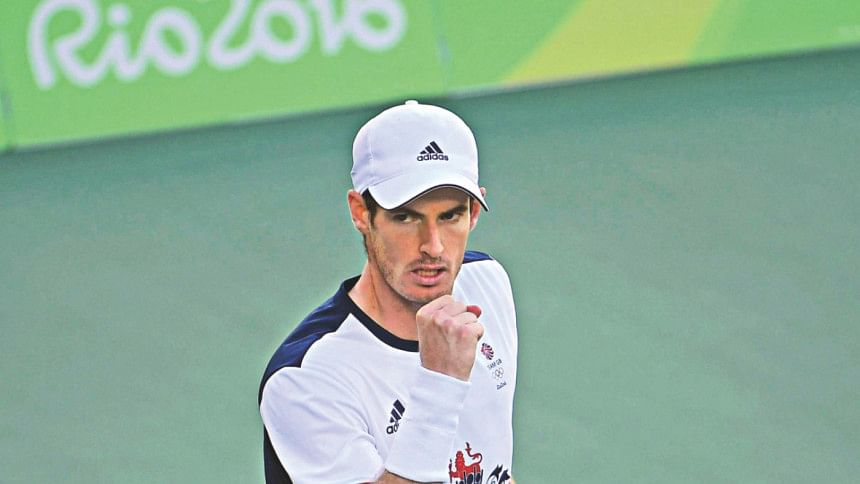 It's been very windy in Rio de Janeiro for the last couple of days. And the wind has often been accompanied by rain, making it quite unbearable at times.
That swirling wind, Andy Murray believes, got him in trouble against Italian Fabio Fognini on Friday. But he said he dug deep, and played not-so-pretty tennis to make sure he got through to the next round.
And that he did. The defending champion is through to the quarterfinals after battling back against the Italian for a 6-1, 2-6, 6-3 victory for a quarterfinal berth. 
"I'm just happy to get through," Murray later told reporters at the mixed zone. "It was very hard conditions today. The goal on days like today is not to play well, but to try to win. Thankfully I'm still there."
The scoreline might suggest a straight-forward victory for the Brit, and it seemed like it would be easy sailing when he sealed off the first set 6-1 in just about half an hour. The second set, though, proved to be a different affair altogether as the Italian staged a brilliant comeback after breaking Murray in his third service game and taking the next three games to wrap up the second set 6-2.
The Italian went from strength to strength and forged an eight-game winning streak as Murray's game started to unravel. The Brit was hitting the ball long, making too many unforced errors, visibly not in command of the conditions. Fognini was 3-0 up at that time when Murray started his resurgence. The Brit showed why he is a three-time Grand Slam winner and the defending champion in this event. He exhausted his opponent with an array of powerful backhands and long rallies to take the last six games on the trot and wrap up what has been his most difficult tie so far.
Murray explained how he had to deal with the elements and overcome them. "The conditions were very, very hard today. There was a big shadow on the court making it hard to pick up the ball and wind was swirling everywhere. I just tried to keep fighting and waited for him to make mistakes.
"If you have a consistent wind throughout the course of the match, it's easier to deal with. If you're playing in the wind you hit the ball flatter and harder; if you're playing against the wind, you play with more top-spin," Murray explained. "Today it was one shot you were playing with the wind and the next you were playing against it which meant you had to change your technique all the time. I just tried to be patient. It wasn't pretty at times, but the main thing is I'm through and maybe will play a better match next time."