Kyrgios hopes team spirit can help overcome Seppi loss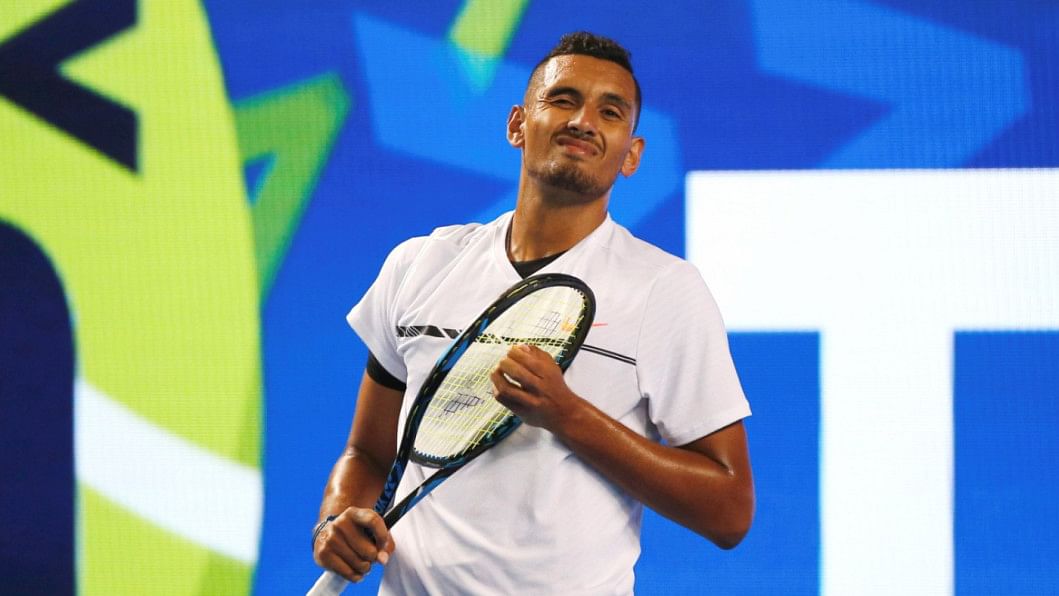 Nick Kyrgios struggled to deal with the furore over his shock second round meltdown at the Australian Open but said the return to a team environment with Davis Cup had helped him through it.
The local hope was jeered off the court by sections of the crowd after squandering a two-set lead and throwing a tantrum in the 1-6 6-7(1) 6-4 6-2 10-8 loss to Italian Andreas Seppi on Jan. 18.
Former world number one John McEnroe then questioned his commitment to the sport, while local media pilloried him the following day with one headline telling him to "Nick Off" -- an Australian slang term meaning to leave.
"I was obviously struggling, mentally it was tough," the world number 15 said on Tuesday, ahead of Australia's Davis Cup tie with the Czech Republic at Kooyong this weekend.
"But I've had a lot of support and obviously Rusty (Australia captain Lleyton Hewitt) has been helping me though it.
"I think this week is crucial for me to bounce back and go out to try to enjoy it again and I feel good."
Several former players have suggested that Kyrgios needed to employ a coach fulltime to help him mentally, something the 21-year-old said he was considering after the Seppi defeat.
He now had some potential candidates in mind but they needed to be the "right person".
"It's finding someone who has my best interest at heart and it's tough to find someone on the team who's willing to care about me as a person first," Kyrgios said.
While Kyrgios added that Hewitt had helped him "100 percent" with the fallout from the Seppi loss, the former world number one was not ready to become his coach.
Kyrgios, who carried a knee injury into the Australian Open, said it had been caused by playing too much basketball, a sport that he has said in the past was something he preferred.
He had been training in Miami since his exit at the season-opening grand slam and felt pleased to return home to fit back into the team environment.
"I think playing Davis Cup is going to improve my general well-being," Kyrgios said.
"It's a good environment and makes me happy being with these guys and getting out on the practice court and training because usually when I'm by myself I struggle to find the motivation.
"These weeks are pretty crucial for someone around my time of my career."