First man on court, French Open manager keeps the clay in shape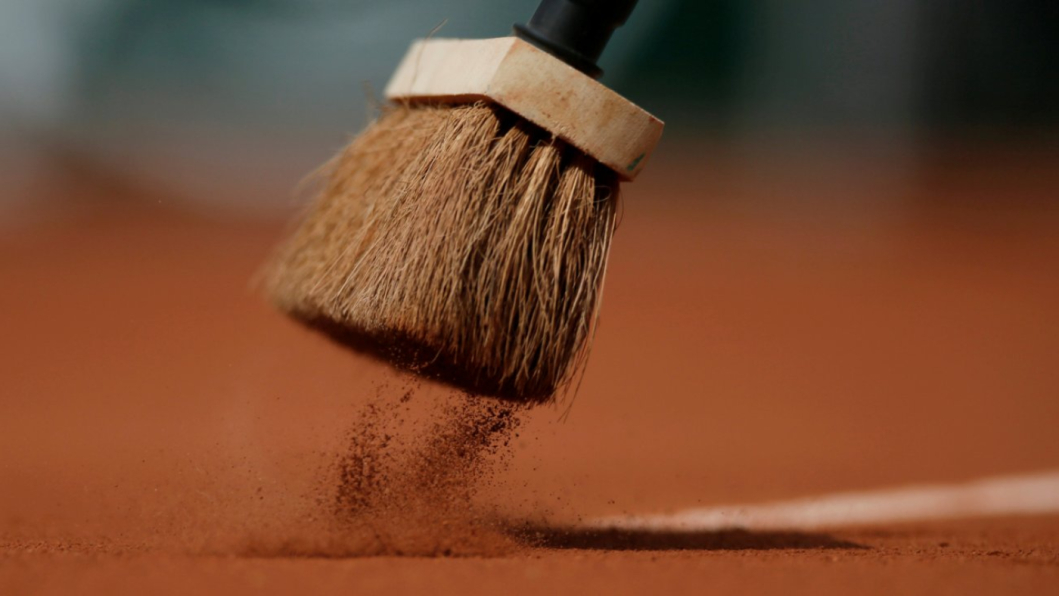 Bruno Slastan has been first on court at the French Open on every day the tournament has hosted since 1989, using all his experience to prep the world's most celebrated clay surface for five hours before play starts.
"We uncover the courts around 6:30 am. There is a lot of technical work to do - raking, sweeping, spraying the courts with water," Slastan, the Roland Garros courts manager who heads a team of 162, told Reuters.
"We do that again quickly between each set. We have one minute 30 seconds but we usually need (just) 1'10 to 1'20."
At night, courts are watered again.
Maintaining the surface though the year takes 45 tons of clay, with a further 20 tons used up during the three-week tournament, when up to 20 courts are in play.
But that impression is literally skin-deep, with clay accounting for just the top 2mm (0.08 inches) of the surface. Underneath lie at least 30 cm of crushed stones, 8 cm of clinker (used as a binder in cement products) and 7 cm of ground limestone.
All of this is also sprayed with calcium chloride to maintain the courts' humidity and their characteristic red colour.
For the 54-year-old Slastan, the hard work starts when the process of preparing the courts get under way at the end of March.
"Once we're done with this, we've only done a third of the job. The rest has to be done during the tournament," said Slastan - in contrast to the other grand slam venues.
The U.S. and Australian Open hardcourts need little preparation and, even on the other "live" surface at Wimbledon, "once the tournament has started and the grass has been trimmed there's not much (more) that can be done."
Some might consider the rain to be Slastan's worst enemy, but he says it is actually the wind. "It sweeps the clay away, especially when it blows from North to South."
When it comes to dealing with problems, there is no substitute for experience.
"To become a good court man, you need five years," he said. "The technique is quite old-fashioned and you have to listen to your elders."