Muddled Murray searching for form ahead of French Open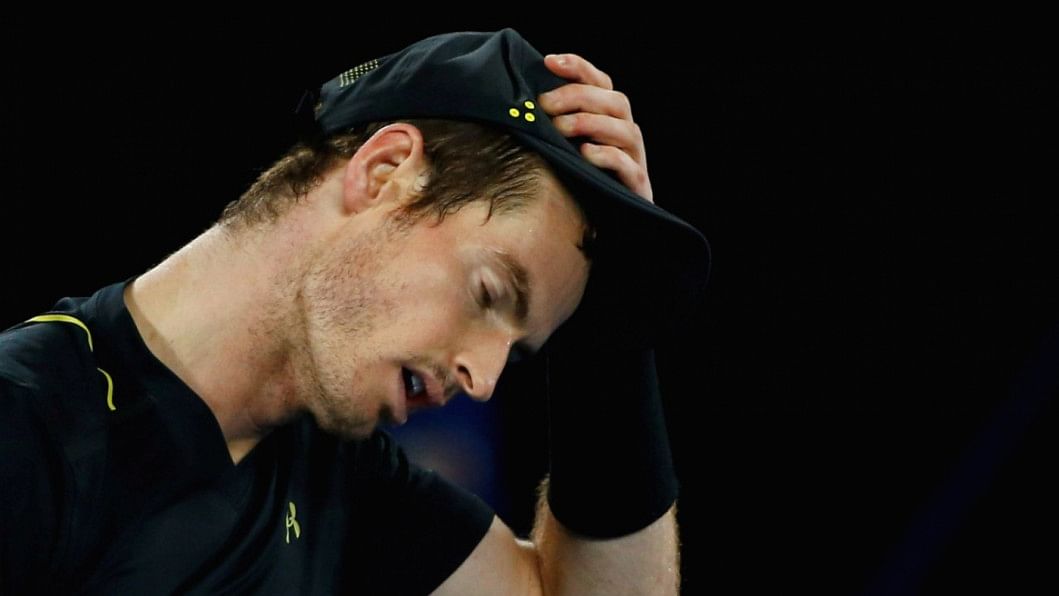 When the ATP Race standings was updated this week Andy Murray, the world number one, languished down at 13th.
It is not a statistical anomaly either.
Unlike the actual world ranking that is a rolling 12-month points total, the Race standings are a gauge of form since January when everybody starts on zero.
On current form 13th is probably generous.
With the French Open starting on Sunday, Murray has accrued 1,210 to the 4,915 of Rafael Nadal and looks a pale imitation of the player who won his last 24 matches of 2016 to knock Novak Djokovic off his pedestal and seize power in men's tennis.
Not since Pete Sampras in 1999 has a world number one had a worse start to a year with Murray's win percentage at a fairly modest 70.8 percent -- a figure that actually disguises just how bad the slump has become of late.
There was an encouraging run to the semi-finals in Barcelona where he lost to Dominic Thiem but in Madrid, where he went down with a whimper against Borna Coric, and in Rome where he was defending champion he was outclassed by Fabio Fognini.
Last year, when Murray won nine titles including a second Wimbledon, a second Olympic title and the ATP Tour Finals in London, he suffered nine losses all season.
This time his win-loss record reads 16-7 and it's only May.
Murray seems muddled and at a loss to explain his struggles.
But with a huge haul of ranking points to defend in the next couple of months, starting at Roland Garros where he lost to Djokovic in last year's final after his best claycourt season, he needs a solution fast.
"There is no reason for it from my end," Murray said.
"I'm just not playing good tennis and I need to try and work out how to turn that around. Last couple of weeks have been a struggle and a long way from where I'd like to be."
It is the nature of the defeats that is most surprising.
At the start of the European claycourt swing in Monte Carlo Murray lost to Spaniard Albert Ramos-Vinolas having led 4-0 in the final set. In Madrid he was bullied by the 20-year-old Coric and in Rome he was flattered by the 6-2 6-4 scoreline against an inspired Fognini.
Earlier in his career Murray was criticised for being too passive with his game -- a preference for playing counter-attacking tennis based on rock-solid defence and superhuman court coverage rather than taking it on.
With the help of coach Ivan Lendl, he became more forceful, leading to breakthrough titles at the 2012 U.S. Open and Wimbledon in 2013 and Lendl's second stint as coach spurred Murray to become world number one.
However, he seems to have slipped back into lock-down mode and has paid the price especially against aggressive opponents who enjoy playing on the front foot such as Thiem and Fognini.
A closer look at the data offers some clues on Murray's woes. Last year he won 85 percent of his service games compared to 79 percent this year.
In 2016 he won 54 percent of points on second serve -- an area of weakness he worked tirelessly to make more of a weapon.
That vulnerability seems to have returned as in his last two defeats he managed to win 37 and 35 percent respectively.
And his forehand, another shot that became far more potent under Lendl, seems to have lost some fizz.
Murray insists the number one ranking has not weighed him down and the fact that he has reached 30 should not be significant -- as these days 30 appears to be the new 20.
The bout of shingles he suffered after the Australian Open and elbow problem that flared up during a first-round defeat to Vasek Pospisil at Indian Wells have been contributory factors while there are suggestions his pre-season training block left him jaded for the battles ahead.
It could all turn round at Roland Garros, where Lendl will be a reassuring presence back in his box after leaving match-day coaching duties to Jamie Delgado for most of this year.
But with vulnerability having replaced the sense of invincibility Murray worked so hard to build, the vultures will be circling above him on the red Parisian clay.