Federer enters the unknown against Zverev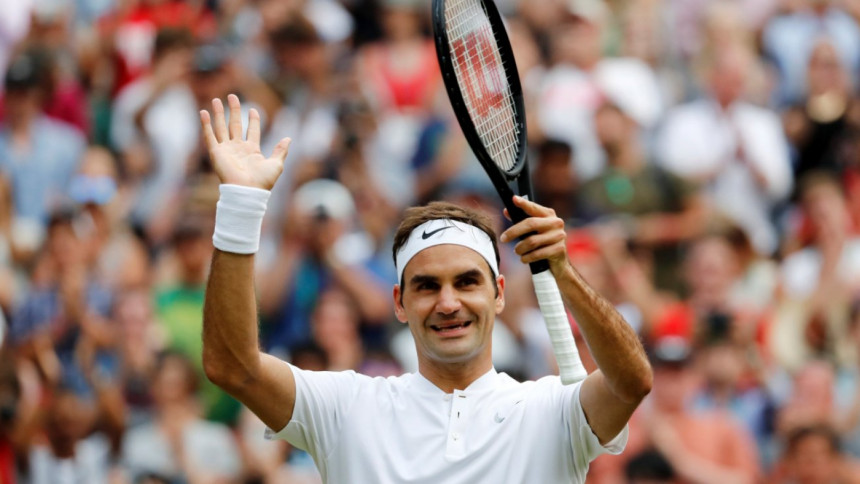 Few players at Wimbledon know the biographies and styles of their opponents in as much detail as Roger Federer but even the seven-times champion is unclear exactly what to expect from Saturday's third-round opponent Mischa Zverev.
Federer has won all four meetings against the Russian-born German, the most prominent exponent of old-fashioned 'serve and volley' tennis.
But when it comes to receiving, the 27th-seeded Zverev has taken radically different approaches to dealing with the Swiss's serve.
"I have played him on several occasions now, and he's played me different every time," said Federer.
"In Australia he played me really close on the second serve and would try to attack me, everything that he saw that was short he would come.
"Whereas in Halle when I played him he played from way back, which is highly unusual on the grass, especially the second serve.
"So I guess I don't know quite what to expect in the match on Saturday," added Federer, who will be posed very different questions by the left-hander.
"Because he serves and volleys, points are played differently. I will train and warm up with left-handed players.
"I think that's the biggest switch always when you play against an opponent who is left-handed, that whole swinging serve, kicking serve, especially getting used to the returning is most important," he said.
Zverev, whose younger brother Alexander is also in the third round at Wimbledon, suggests that, with nothing to lose, he may take an even more cavalier approach than usual.
"I think this time I will try to go all or nothing, maybe even more than before. I don't know," he said.
"Hopefully he's going to have not his best day, because if he has one of those days, it's really tough to beat him. It's very tough, believe me. Then see how it goes.
"It depends how he serves. See how the bounce is, see if I can read his serve well on grass or not. We'll see. I haven't decided myself yet," he said.
If Federer is to be stopped from advancing to the last 16, Zverev will have to do something to disturb his cool.
"I don't know if it's something I can do or he can do to himself. I'll maybe give him a mean, angry look before the match," he joked.
"So far every time we saw each other, we've been joking around in the locker room or warmup area. He seemed pretty relaxed to me."