Tamim asks youngsters to retain the hunger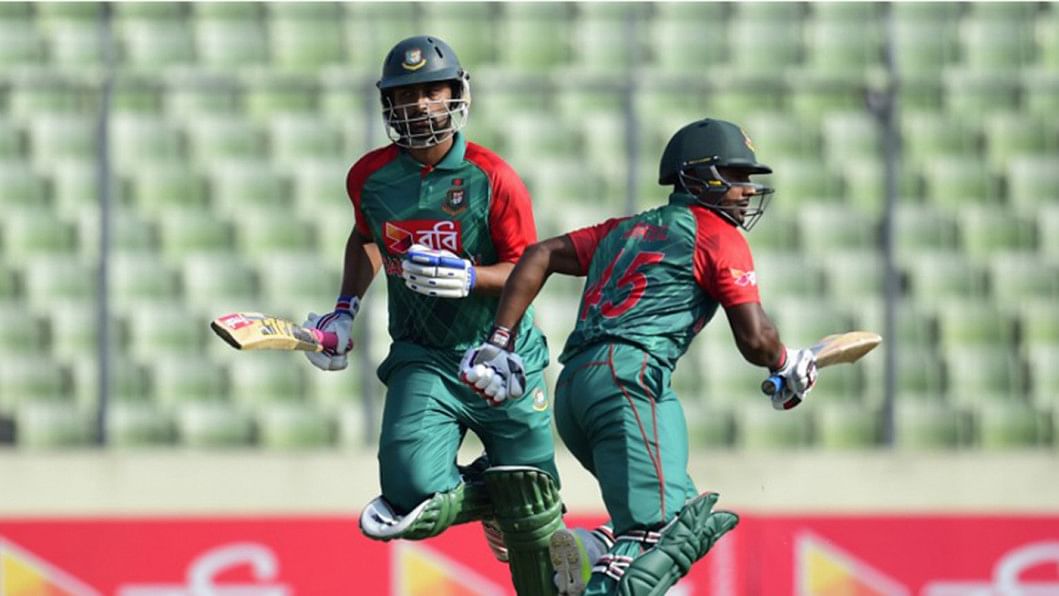 Tamim Iqbal has urged the younger members of the Bangladesh team to remain hungry for forthcoming challenges at the end of a successful year in international cricket.
Bangladesh began 2015 with a maiden appearance in a World Cup quarter-final.
They built on that with back-to-back series wins over Pakistan, India, South Africa and Zimbabwe with considerable help from newer players.
Left-arm fast bowler Mustafizur Rahman became the first from his country to be named in an ICC ODI team of the year. He took 26 wickets in nine matches with three five-wicket hauls.
Batsman Soumya Sarkar impressed with match-winning knocks against quality pace attacks in limited-overs cricket.
Although they have won more ODIs in 2006 and their fortunes in Test and T20s didn't quite improve, the quality of their 50-overs exploits in 2015 were enough to make this their best year in international cricket so far.
Bangladesh are likely to play a T20 series against Zimbabwe in mid-January as preparation for the Asia Cup T20 in mid-February and March's World T20. On January 3, a 30-member preliminary squad will meet for the first time since November.
"We really needed the break," Tamim said. "I don't think we have played so much cricket over the last five years as we did in 2015. Our next camp starts from January 3 when I am sure everyone will show renewed hunger. Everyone would want to play as well as they did in 2015. We will start preparing mentally from January 3, and our full focus will be on T20s since we will be playing a lot of this format in the coming weeks."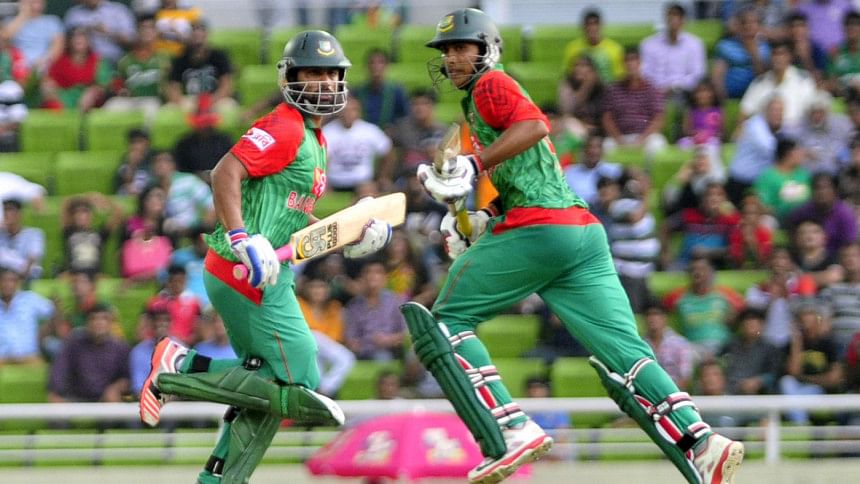 Tamim asked the Bangladesh youngsters to make sure their desire to win doesn't dim. "All the best cricketers in the world play well in every series, and they can't do it without being hungry. If we get too bored with it, performance will be affected. This is true for all sectors of life. So we also need a break since cricket has so much pressure attached to it. We have three big events coming up, if we count the Zimbabwe series."
In terms of personal highlights, Tamim felt his bouncing back to form after an indifferent World Cup would help him when he goes through such a rough patch in the future.
He averaged 25.66 in six innings in Australia and New Zealand but came back home and struck two ODI hundreds and a Test double-hundred against Pakistan, his 206 in April becoming Bangladesh's highest score in Tests.
"The World Cup was important for us and I got into runs after the tournament. I wasn't having a great time and I am sure such a time will come again. Now I know how to bring myself back [to form]. My job then will be slightly easier because now I know how to handle such situations."