The driving force behind England's white-ball revolution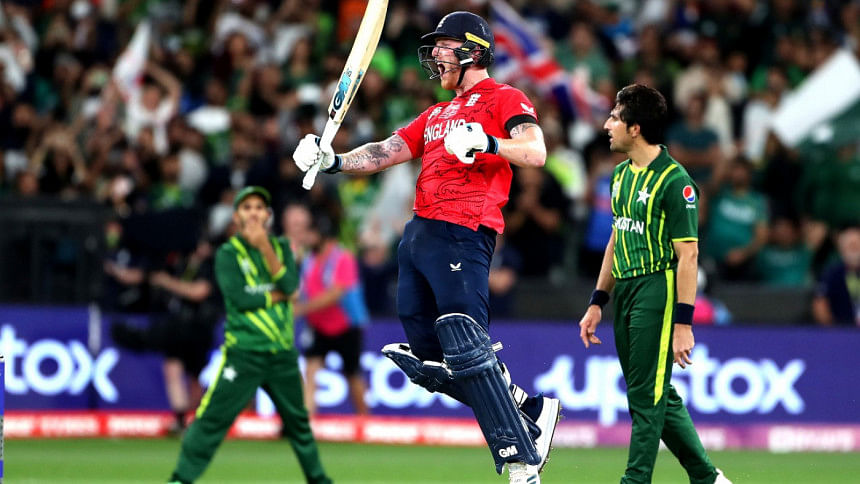 England are kings of the white-ball game as they became the first to combine the T20I and ODI crowns after overcoming Pakistan and some of the more mesmerising fast-bowling the iconic Melbourne Cricket Ground has witnessed during the ICC T20 World Cup final yesterday.
The defining moment of England and Ben Stokes' ODI career intersects with that of England's 2019 World Cup final triumph. The Christchurch-born all-rounder was instrumental in England's win in the summit clash against New Zealand.
England are now the reigning world champions in both limited-overs formats and in both cases, Stokes was the chief protagonist behind their successes.
Stokes once again put the burden of responsibility on his shoulders to lead his team to a momentous victory with an over to spare on a lively surface in Melbourne.
It is a further endorsement for the white-ball revolution that commenced in the aftermath of England's ODI World Cup failure on these shores back in 2015, when their conservative approach with the bat and reliance on players specialised in the longer format were exposed through an embarrassing group-stage exit.
Eoin Morgan, the captain who oversaw the turnaround and remade England's sides in his image before retiring earlier this year, must have looked on with pride within the television commentary box.
England skipper Jos Buttler hailed Ben Stokes as "a true match-winner" on Sunday after the all-rounder's unbeaten 52 off 49 helped steer them past Pakistan to win the final.
''He always stands up in the biggest moments, he's a man who can take a lot of pressure on his shoulders and perform," Buttler said of Stokes.
"When he's there you know you have a good chance. He's a true match-winner. He's one of the great players of English cricket."
Player-of-the-final and player-of-the-tournament Sam Curran added: "We all look up to him. People question him, but he's incredible".
Stokes, however, insisted the bowlers deserved the major share of credit.
"In finals, especially when chasing, you probably forget all the hard work before that. To restrict them to 130, the bowlers have to take a lot of credit. Adil Rashid and Sam Curran won us the game," he said.
It was England's second T20 crown after tasting success in 2010, joining the West Indies as the only two-time winners since the tournament's inception in 2007.