A winning start yet in search of winning tactics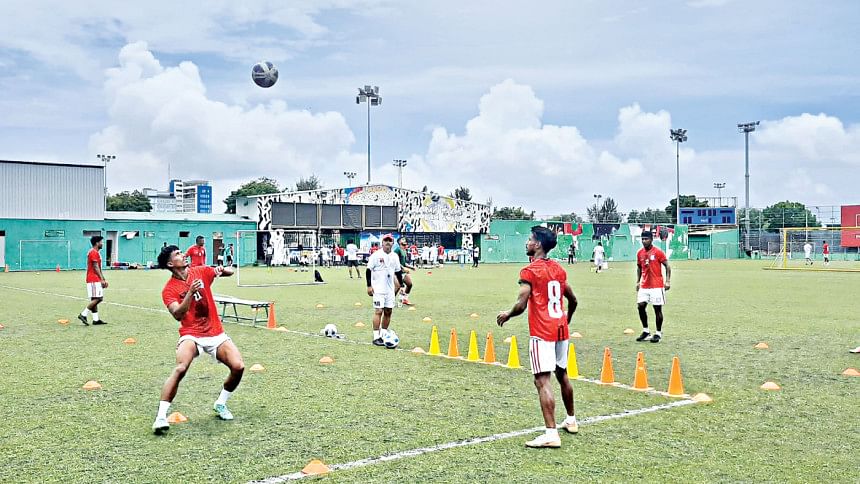 Bangladesh football team apparently had a hidden pressure to get off to a winning start in the SAFF Championship and the charges of interim coach Oscar Bruzon did it after switching to a brand of possession-based football from a defensive one.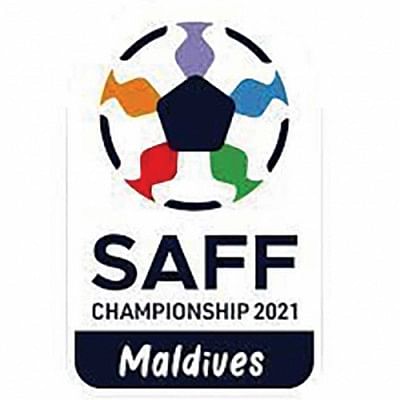 It is not that the footballers are new to possession-based football rather they once adapted well to such playing style under Dutch coach Lodewijk De Kruif before they switched to a counter-attacking version while prioritising a solid back-line under British coach Jamie Day.
Nevertheless, the boys in red and green did look a bit nervous initially against Sri Lanka, who are ranked 205th and 16 places behind Bangladesh in FIFA ranking but the charges of Bruzon gained control of the midfield as the match progressed.
Even though Bangladesh had 58 percent of ball possession, during which they strung 15 to 20 short passes on several occasions, they couldn't destabilise the Sri Lankan backline, unlike how Maldives treated Nepal in the second game of the tournament.
Now, the question is how far can Bangladesh progress in the tournament with such an approach – possession without penetration -- against comparatively stronger sides like India, Maldives and Nepal.
"Sri Lanka played a high-defence, so it was really tough to penetrate them in their half to create scoring opportunities," said match-winner Tapu Barman, who yesterday had a full rest at the Turf Ground due to a minor ankle problem.
"Look, in the second half, we played better football compared to the first," said the centre-back.
Midfielder Mohammad Ibrahim believes the players need some time to adjust with the playing style.
"The players who have already worked with Bruzon, have good understanding with the coach but the rest of the players need some time," said Ibrahim.
"It's not that only forwards will score in total football. You will see some time that the midfielders and wingers also score goals but to be honest, the coach hasn't gotten much time to work on the finishing aspect."
The Bashundhara winger wants to continue playing the same way in the upcoming matches. 
"We've proved yesterday that we can play possession football but we have to improve it day by day. I think we have to increase communication among the forwards, and then the next matches will be easier for us," believes Ibrahim, who played in the midfield instead of his usual wing position.
Ibrahim seemed optimistic about solving the scoring issue.
"You saw how many chances we created against Sri Lanka which we never did in the past matches. As we have started playing open football, the scoring problem will be gradually solved, I believe."
Regardless of what Ibrahim believes about the solution of the scoring problem upfront, Bangladesh are definitely going to face an uphill task while attempting to penetrate the backlines of India, Maldives and Nepal, as all three opponents are superior to Bangladesh in terms of skill, technique and tactics and, of course, FIFA ranking.