'Will try to grab three points from the first minute'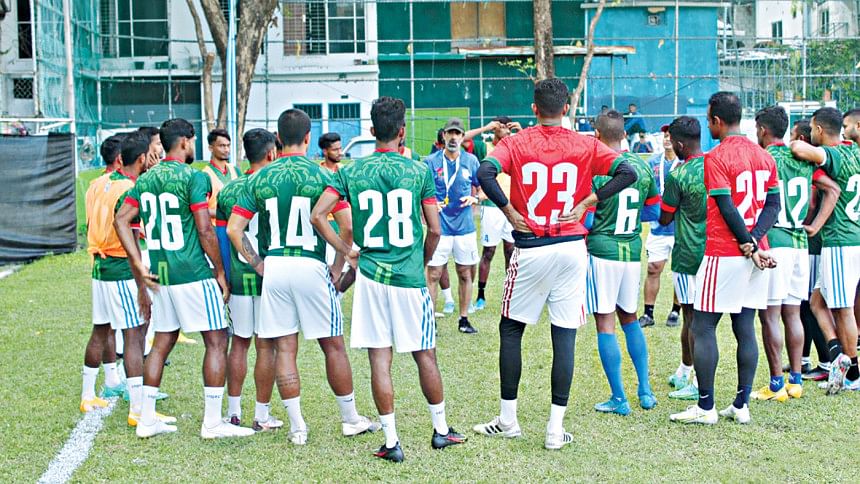 Bangladesh are determined to maximise on winning momentum in today's SAFF Championship clash against seven-time champions India, a side they have beaten only thrice in the past 50 years. However, Bangladesh can also be emboldened by the most recent encounters, three of which ended in draws before their latest battle last June ended in a 2-0 defeat. And coach Oscar Bruzon, at a pre-match conference in Male, sought to end an 18-year jinx by winning the 28th battle between the neighbours.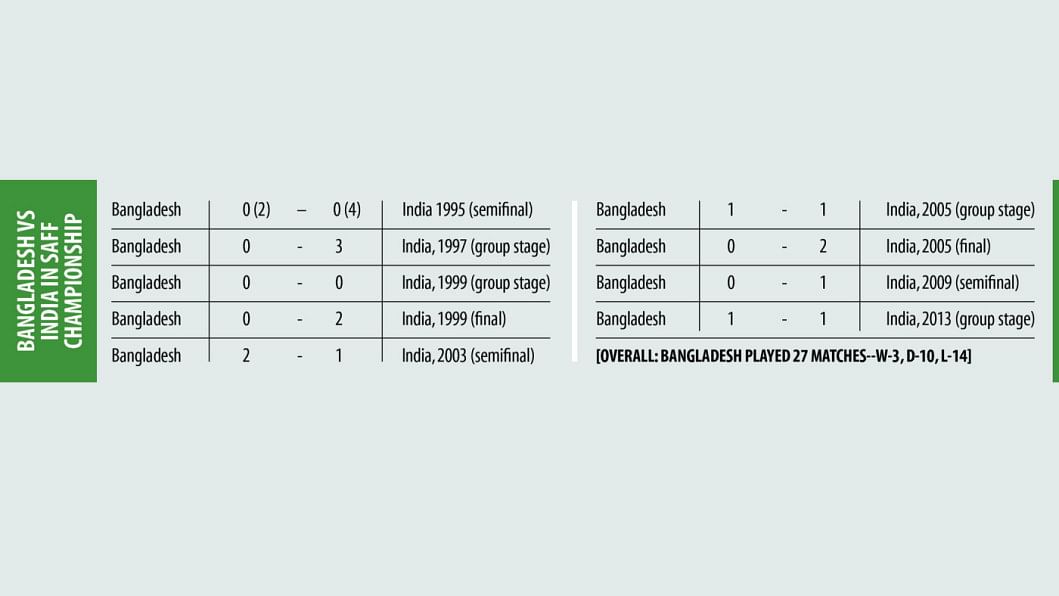 The Daily Star (TDS): India are the most successful team in SAFF Championship history with seven titles. What do you think of them?
Oscar Bruzon (OB): I have a lot of thoughts because I worked in India, Maldives and now in Bangladesh. India are favourites according to FIFA Rankings and they have one of the better leagues in the subcontinent. They have good players and I think tomorrow's [Monday's] match will be a tough game but we are ready for them and the boys are ready to progress in the tournament.
DS: Is it an advantage for you to strategise against India because you have experience working in the country?
OB: I don't think we have an advantage in this regard. My aim here is to instil confidence in our players. I don't feel there is only one team in the tournament stronger than us. I can only repeat what I said before: in terms of determination and confidence, Bangladesh are the best team in the tournament and in the world.
DS: Will you play for a win or a draw?
OB: I never play for a draw. I don't understand speculative football or defensive games. I think football is a game to be enjoyed on the pitch. You have to find all kinds of ways to win the game. The easier option is to create more chances to win the points. So tomorrow, from the very first minute, we will try to grab three points. We are going to have a good opportunity. We will be trying to play according to our strengths because they are going to start the tournament with zero points. I am sure they are going to play a very energetic game for the first 15 or 20 minutes, pressing more. We will plan accordingly.
DS: Are you going to rely on the same squad that played against Sri Lanka?
OB: It is a totally different game against India compared to the match against Sri Lanka. There will be a slight modification of the formation and a similar modification to the best elven.
DS: Have you decided on a game plan?
OB: We are not thinking of different ideas. We will try to control the ball and we would like to have a compact defence to adjust to their quick circulation. Of course, the level of tomorrow's opponent is not similar to Sri Lanka. India will fight for possession and they will move it quickly. They are also very sharp on the wings and we will have to adjust to that as well. But India struggled to get goals in their past few matches, so they will be under pressure and we will try to capitalise on that.