'Will consider Sri Lanka match as a semifinal'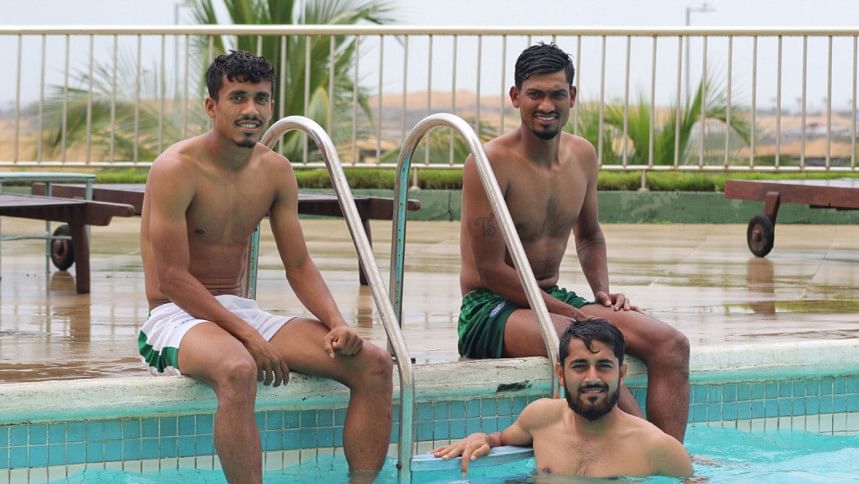 It took Maldives 15 years to finally beat Bangladesh ever since the 5-0 drubbing in their debut match against the Men in Red and Green in 1984, whereas the Islanders had flipped the script to initiate a decade-long winning streak of their own since the 2011 edition of SAFF Championships. However, it all ended with a 2-1 defeat to Bangladesh in the ongoing Prime Minister Mahinda Rajapaksa Trophy in Sri Lanka on Saturday.
And on the back of the 2-0 surrender to Maldives in last month's SAFF Championship, Bangladesh bounced back to break Maldives jinx by implementing the game plan accordingly despite fielding a depleted side.
"We knew the strong sides of Maldives and the boys neutralized those aspects successfully according to the game plan, so they couldn't create any open chances," Bangladesh team manager Satyajit Das Rupu told The Daily Star over the phone from Colombo yesterday.
"The boys also interfered with their build-up and stopped the supply to the forward lineup to bring the match to their favour.
"Apart from defending, the boys also countered perfectly and left the field with heads held high," said Rupu, adding that the players were extremely eager to register a victory over Maldives after a long gap.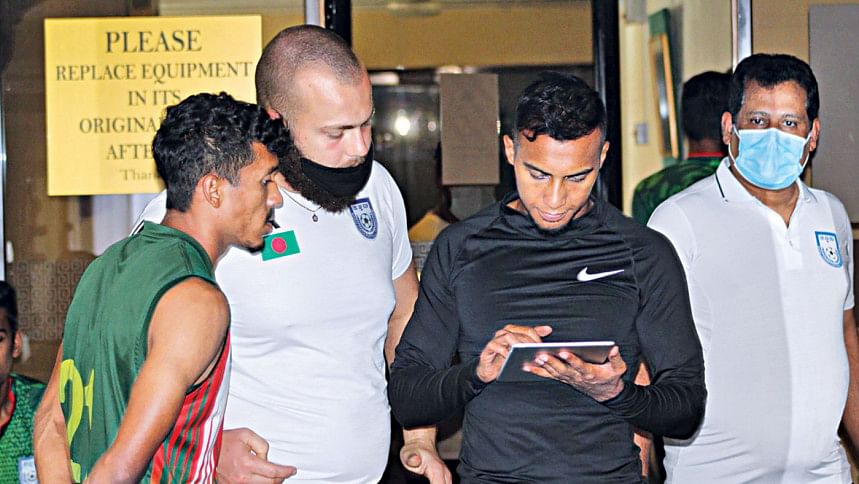 Bangladesh will play their third and final group match against Sri Lanka on November 16 and a result other than a defeat will place them into the final of the four-nation tournament.
"Everything will go in vain if we can't progress to the final. The boys have been asked not to be over-excited after beating Maldives and asked to remain focused on the next match. We will consider the Sri Lanka match as a semifinal instead of thinking of a draw," said Rupu while adding they also have a plan in store for the next two days keeping the time of the third match in mind.
"As the match against Sri Lanka will take place at night, we have designed to perform the next two days' training sessions at night and time of lunch and dinner will also be changed to adjust the timing with the match-day time," said Rupu.
Midfielder Mohammad Ridoy mentioned that the latest victory was due to collective effort while defender Rahmat Mia informed that they were demoralised after a disappointing 1-1 draw against Seychelles, after which the coaching staff and team officials played a key role to motivate them against Maldives.