'There was lack of patience'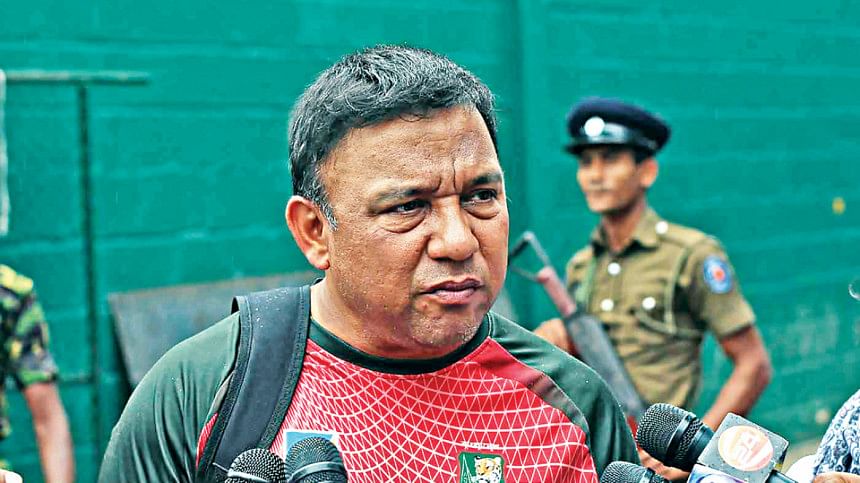 Bangladesh team director and former national skipper Khaled Mahmud pointed at Bangladesh batters' lack of patience, which led the hosts on the verge of a defeat against Pakistan on the second Test after fourth day's play in Mirpur today.
Instead of going for the cautious approach with just over a session to play, after Pakistan declared their first innings on 300 for four at the stroke of Tea, almost all Bangladesh batters were guilty of throwing away their wickets as the Tigers found themselves struggling on 76 for seven, while still needing 25 runs to avoid follow-on, at stumps. 
"I have seen the game from upstairs. I don't know why that happened," a surprised Mahmud told the media today.  
"There was lack of patience but even though we understand Test batting, still, we were unable to do that. Why this is happening, is something to think about. There was spin in the pitch and their spinners were also bowling well but we do have the ability to play quality spinners. 
"Why they couldn't do it or what was the reason to hurry, I don't know. All I Know is that we were supposed to bat the entire day as the Test will finish in the next day [tomorrow] with four or four-and-half sessions left to play. We should learn from Azhar Ali, the way he batted by taking a lot of time at the crease," Mahmud added. 
Meanwhile, the Bangladeshi pacers also came close to the forefront with the likes of Ebadot Hossain and Khaled Ahmed unable to make an impact in the Test series.
Asked about when Bangladesh will get good quality fast bowlers, Mahmud replied, "When Allah wishes, what else I could say! You may train a lot and you could be six feet tall and also have good pace but the coach can't instil everything in you. Coaches can only show you the way and it's you who will have to do it," he concluded.